Description
How to urge visitors to add to cart instantly
A feasible solution to trigger FOMO & urgency, provide social proof, and increase sales quickly.
Click on each Flash Card to explore in details.
Install App Now
Product Badges app announces improvements in the Automatic Badges section.
Due to the growing number of users, the app takes a bit longer time to respond to your change requests. To improve the app's performance and avoid slowing down the loading speed of your store, the app will auto-update the change requests every 10 minutes.
If your changes haven't been updated immediately, you're advised go back to the edited badge and click on the Update button. This signals to the app to update your changes in real time.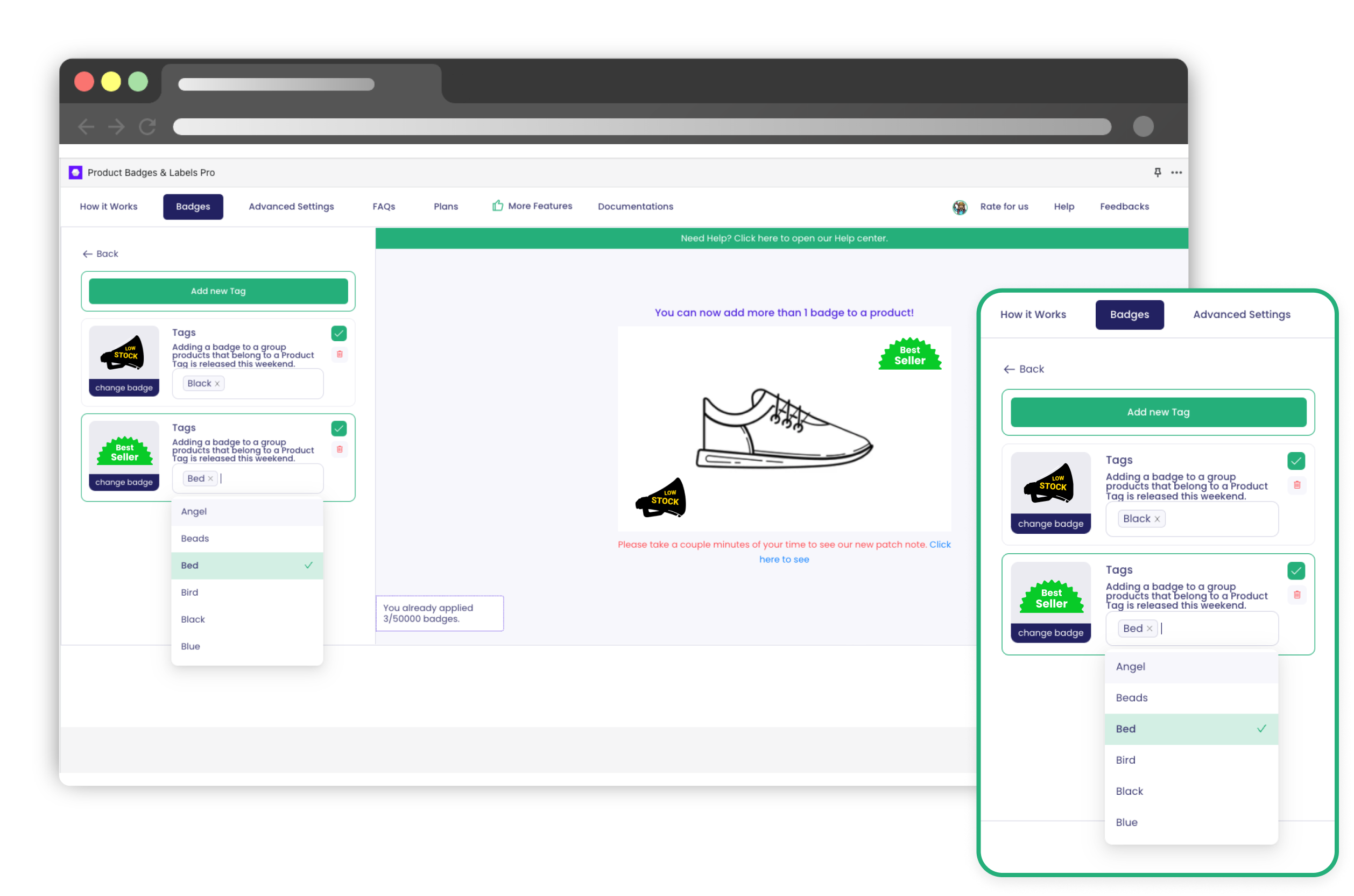 Shopify product badges by Product Tag
Automatically adding badges according to product tags is the latest feature of our app. Simply select badge type (On Sale or Best-Seller) you wish to add. Now you are allowed to add more than 1 badge of the same type per product tag at once. No more limitation!
Apply Badge to Tag & applyToAll
No more manually applying 1 badge to tag one-by-one! You now can add 1 badge to all of your products at once. With only one tag named applyToAll, all products in your inventory will be displayed with a badge customized by you.
The special thing is that you don't have to add that tag to your products. Our smart app will understand that you wish to apply 1 badge to all products if you use the tag applyToAll.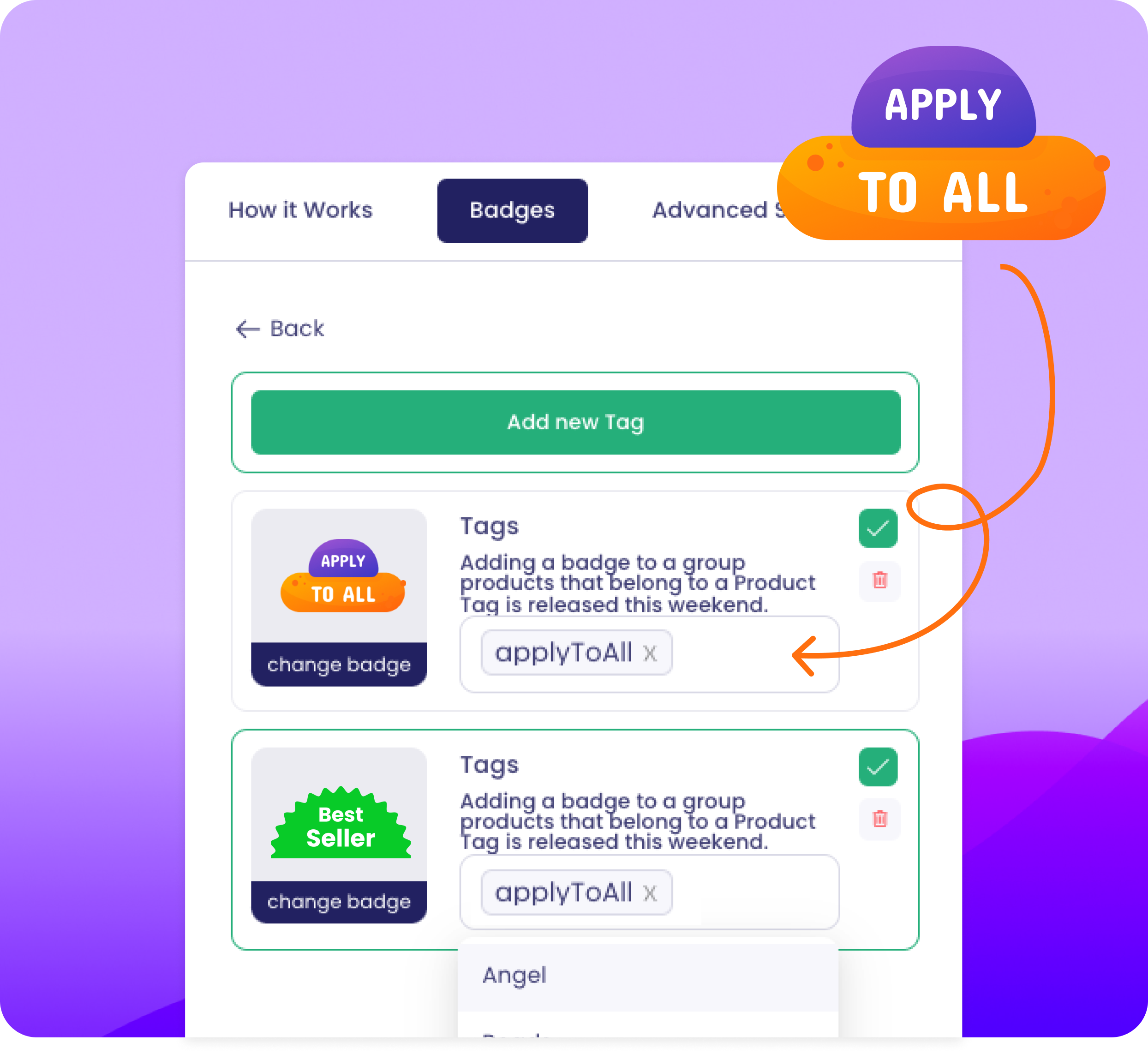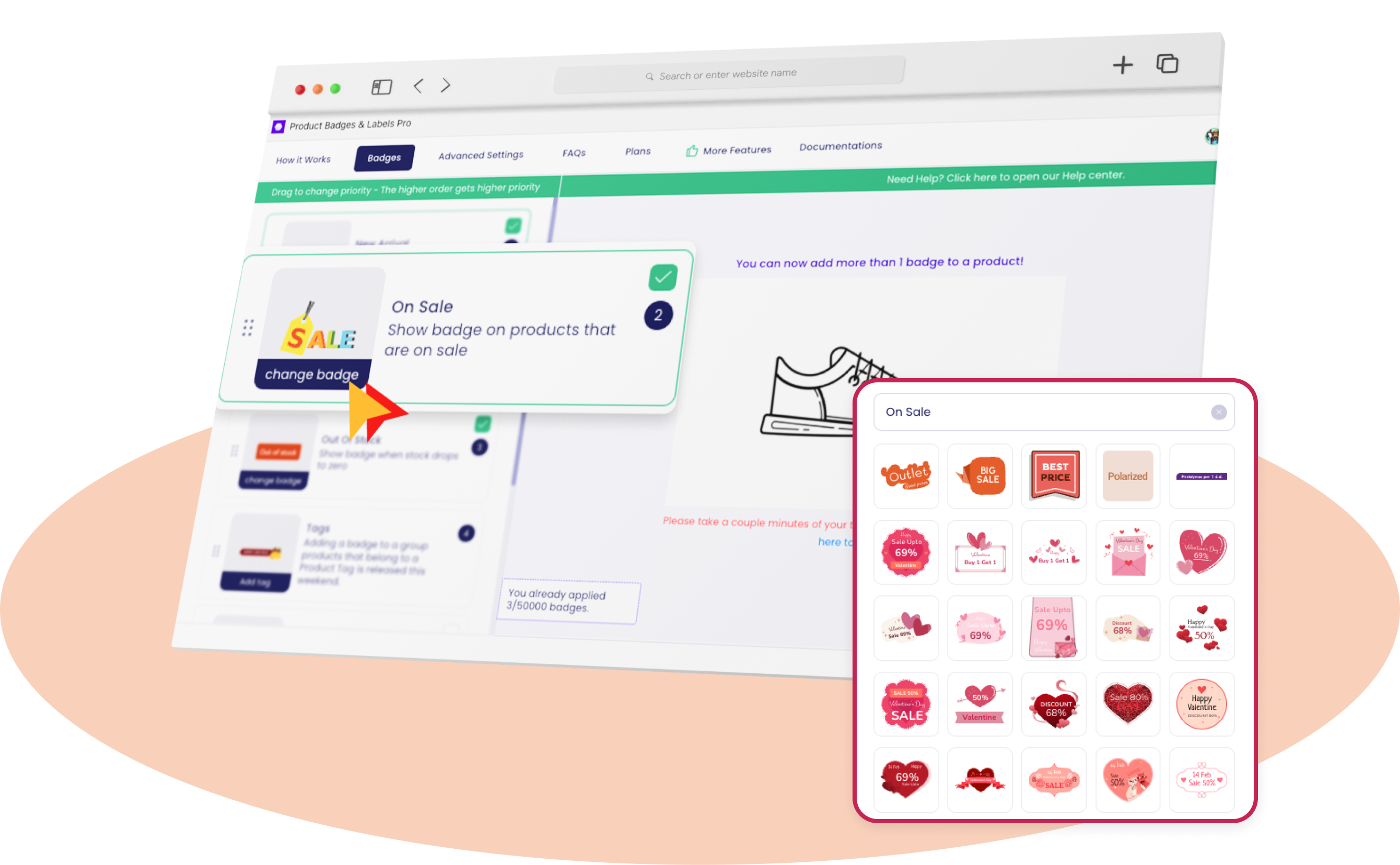 These product badges are designed specifically for customers on a restricted budget. They'll buy the things as fast as possible before the deal's end. Nobody enjoys missing out on a great offer.
Shopify New Arrival badges
These badges, similar to pre-order badges, are likely to attract stylish buyers who are always on the hunt for the most modern things. Customers who are fashionable don't like to be seen as being behind the times.
They aspire to be social climbers and trendsetters at all times. As a result, New Arrival badges can capture their hearts right away.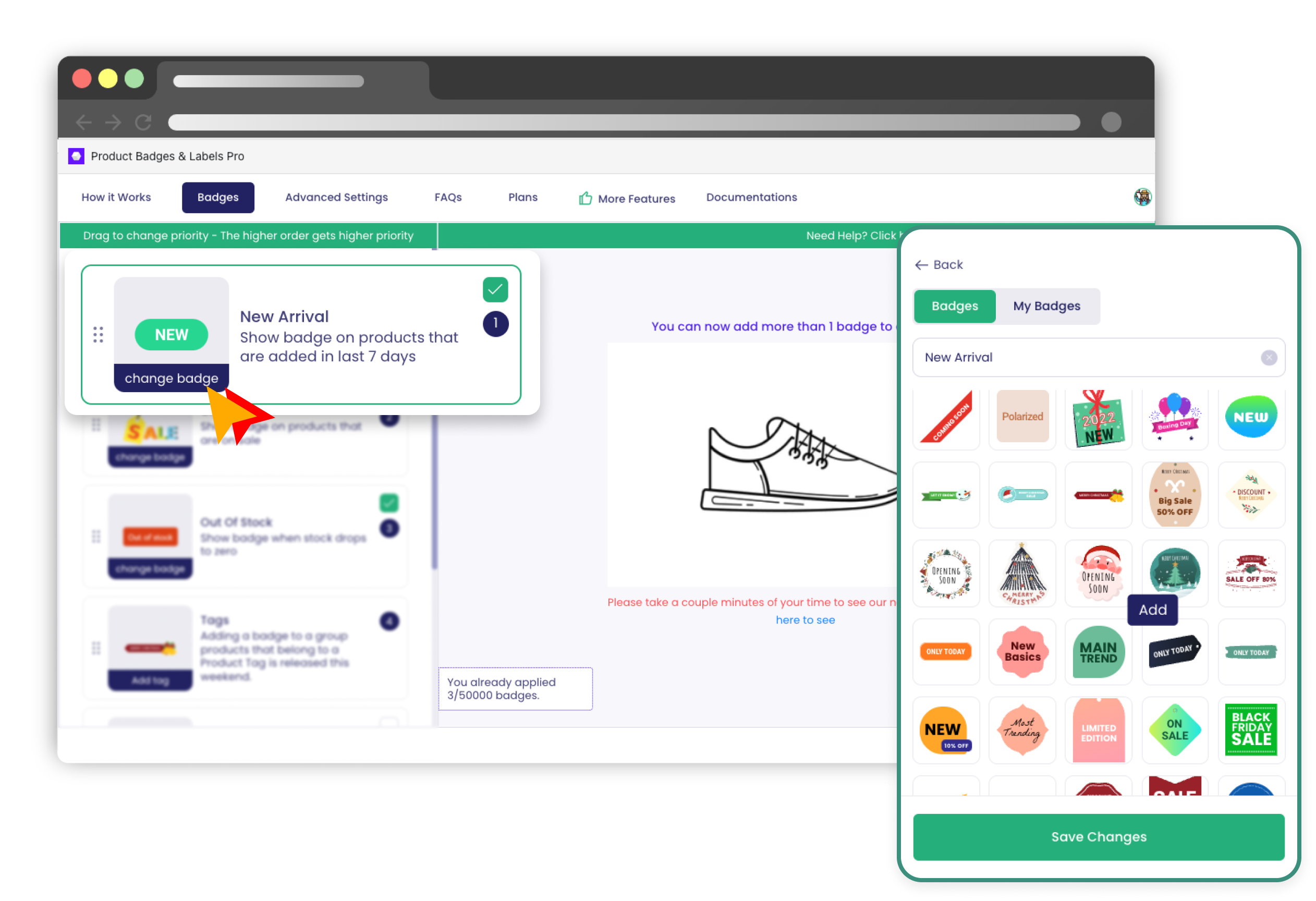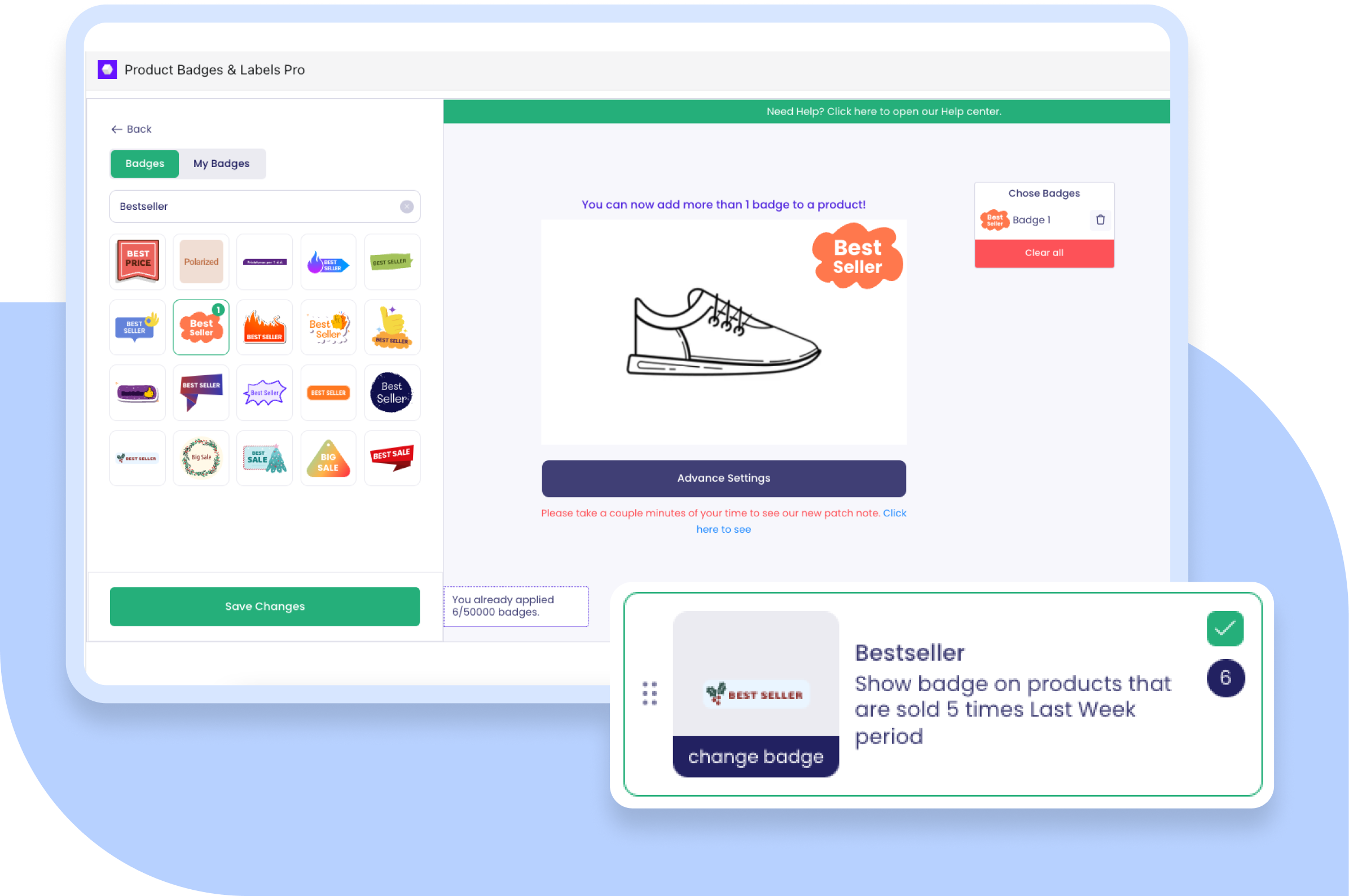 Shopify Best-Seller badges
You may wonder how the app determines which item is the #1 seller. It's you who help the app to do so. You'll set the amount of sold items within a given time frame. We've pre-selected a date range for you to pick from.
For instance, if you define 60 sold items/month or 210 sold items/4 months as Best Seller, the app will immediately add the Best Seller badge to items meeting the criteria you've specified above.
Shopify Low Stock badges
Like Best Seller badges, you are supposed to indicate how many items remain are considered Low Stock. For example, if you specify the number of items below 15 as Low Stock, the items in 14 quantities will be automatically added with Low Stock badges.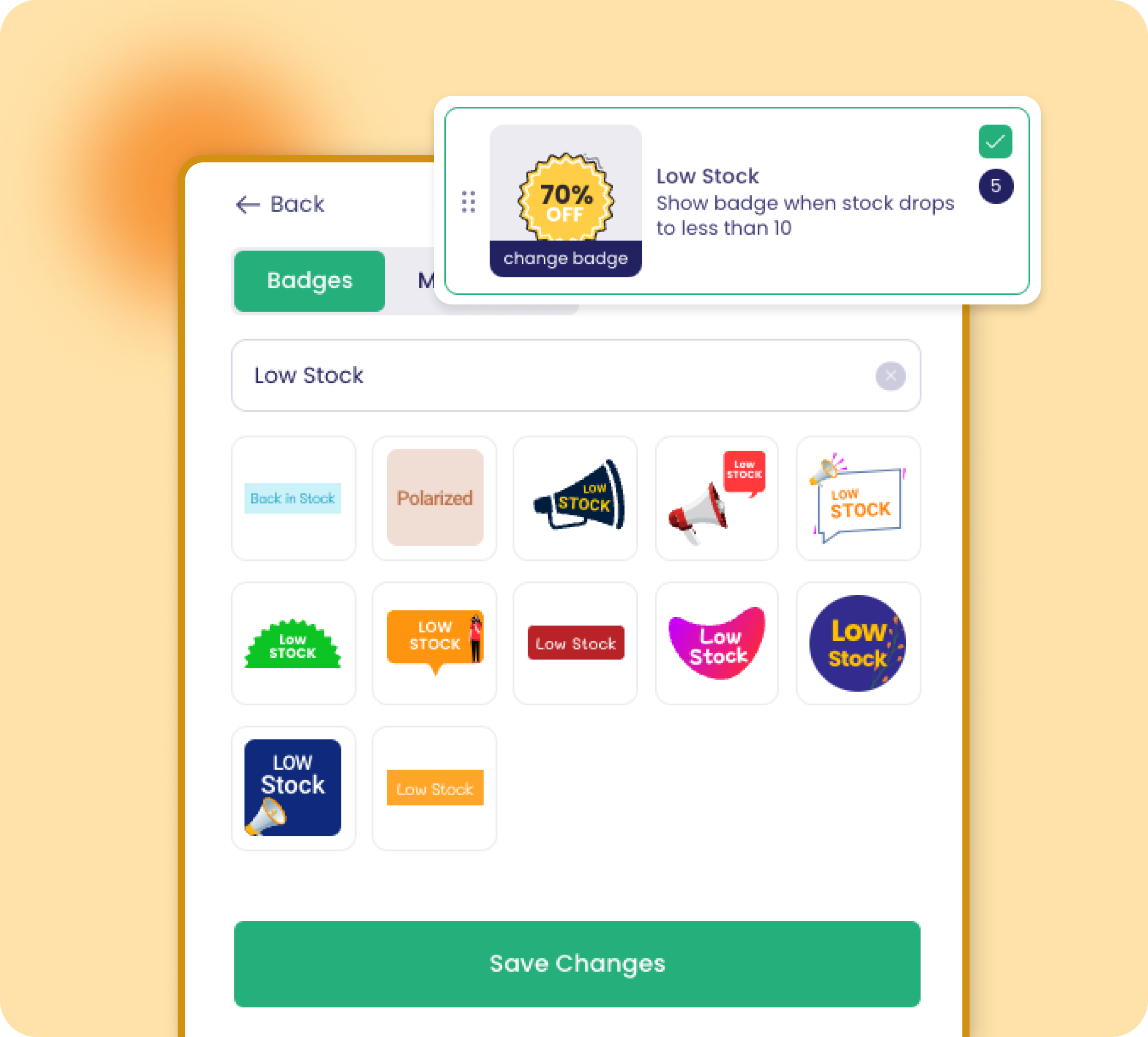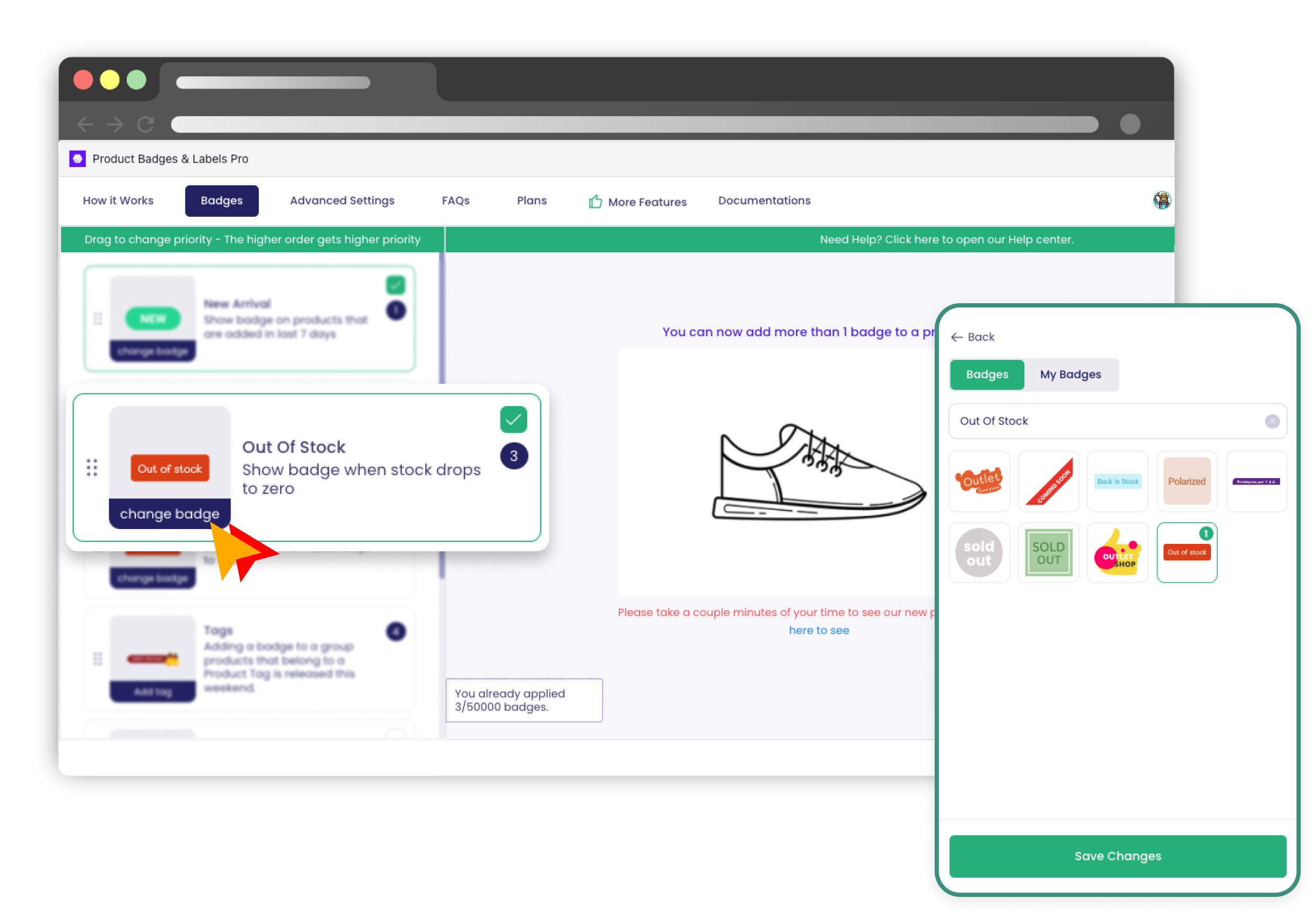 Shopify Out Of Stock badges
This type of product label can add social proof to your products. If one product has an Out of Stock label, it is fully sold out due to its popularity. Shoppers will return the next time to purchase it before it sells out.
Shopify product badges arrangement
You are able to order the priority of badge types (By Product Tag, Low Stock, New Arrival, etc.) at your discretion. With this feature, you won't have to worry about our app misinterpreting your purpose. Especially, when you add more than 1 badge type to 1 product.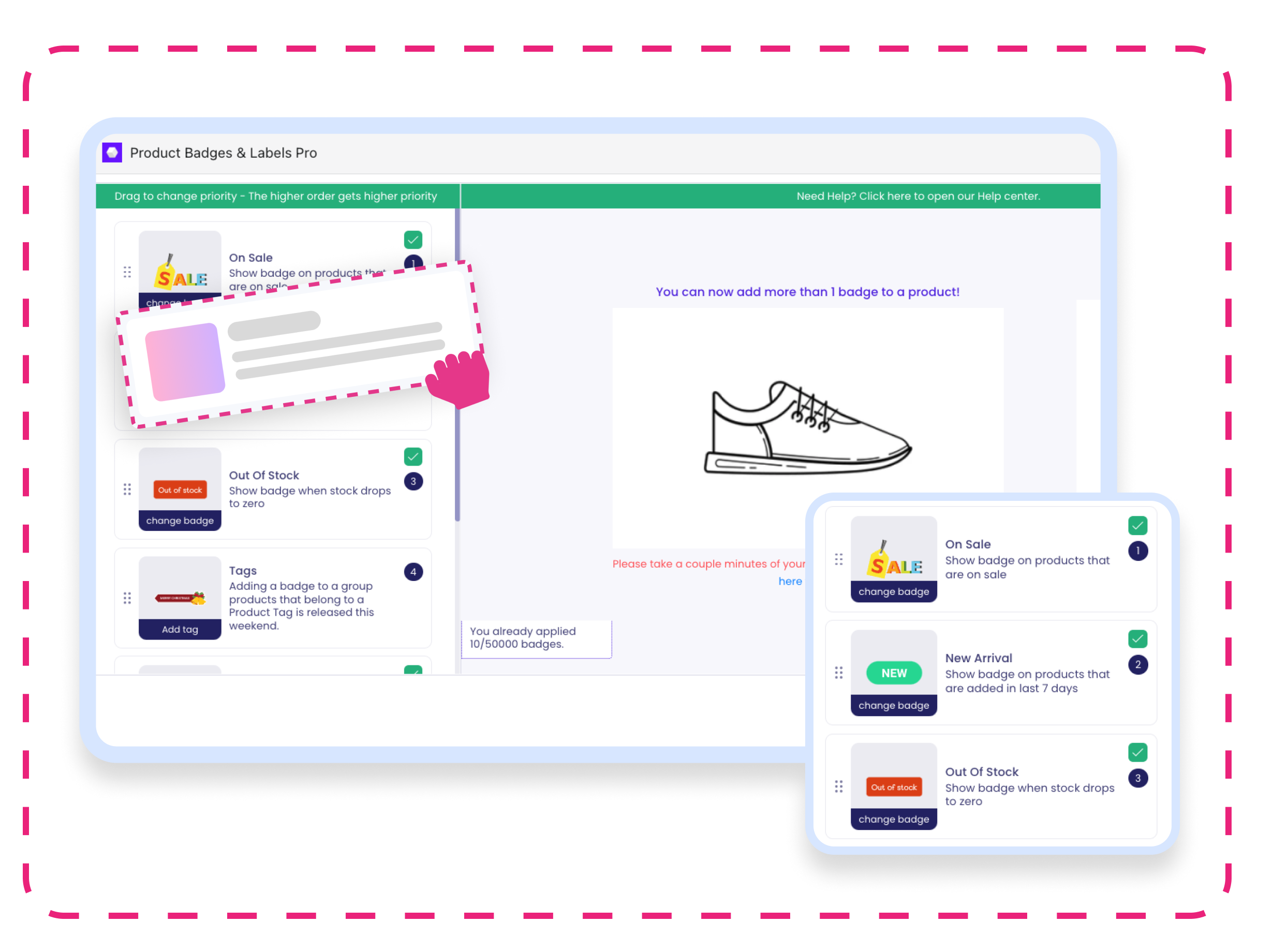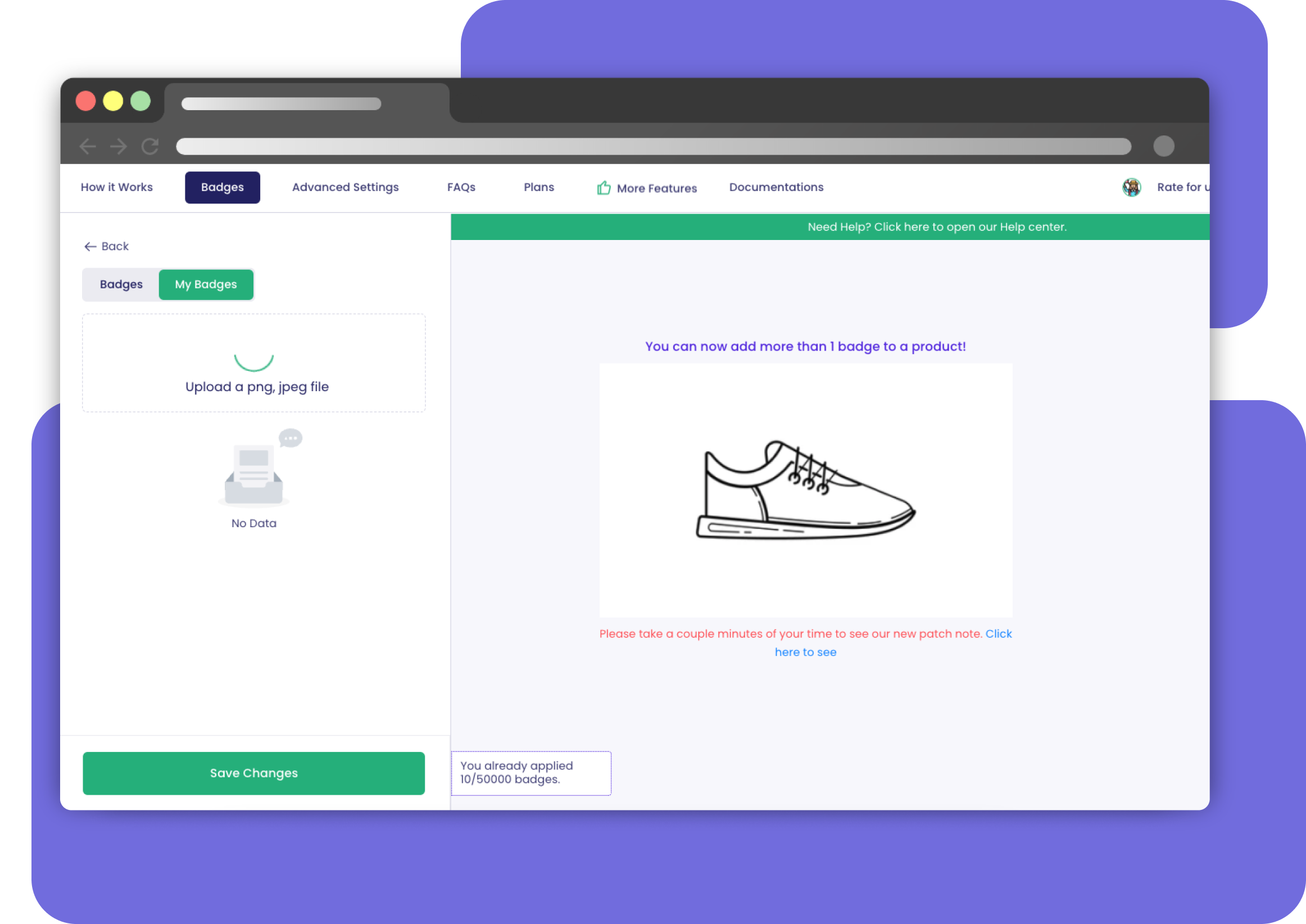 Upload your own Custom Badges
We're excited to announce a new feature we've just released! Now, you can use Product Badges to add custom badges to your Shopify store. These badges will help distinguish your brand from other retailers and make your store stand out on the first visit.
Pocket-Friendly Pricing Table
Shopify product badges are akin to "virtual labels" which are placed on Shopify product images to highlight their essential features. For almost all eCommerce business owners, product badging is not…
Read More