Welcome to the spookiest time of the year! Halloween is just around the corner, and it's the perfect opportunity to create a high-converting Shopify Halloween store that sends shivers down your customers' spines. In this guide, we'll explore some bone-chilling ideas to transform your Shopify store into a Halloween haven, with a little help from Veda Builder, your all-in-one Shopify store builder.
Tips to Build a High-Converting Shopify Halloween Store
CRO Shopify Halloween Store Example
🎃 Transform your Shopify store into a spine-tingling Halloween haven with Veda Builder! 🧟‍♂️In this playlist, we'll show you how to create a high-converting Shopify Halloween store that'll leave your customers spellbound. Get ready for a wicked shopping experience!
Visit Demo Stores in Action
Explore Veda Builder
Browse Other Demo Stores HERE.
Choosing the Perfect Halloween Color Scheme and Fonts
To set the eerie tone for your Shopify Halloween store, start with a sinister color scheme. Go for a combination of yellow and purple. Yellow, reminiscent of pumpkins, adds a playful yet festive touch, while purple represents the dark night and witchy vibes.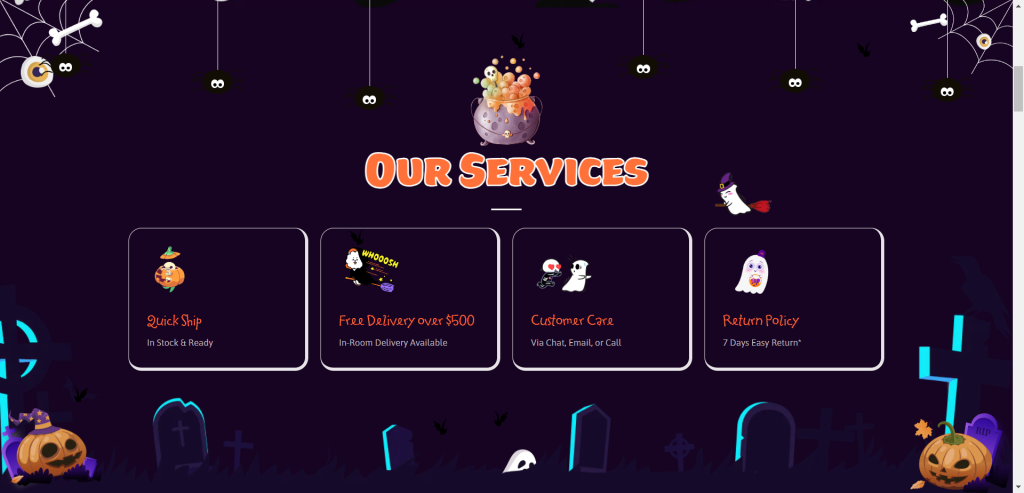 For fonts, consider using Beefcakes, Asap, or ITC Tapioca to capture the Halloween spirit in your typography.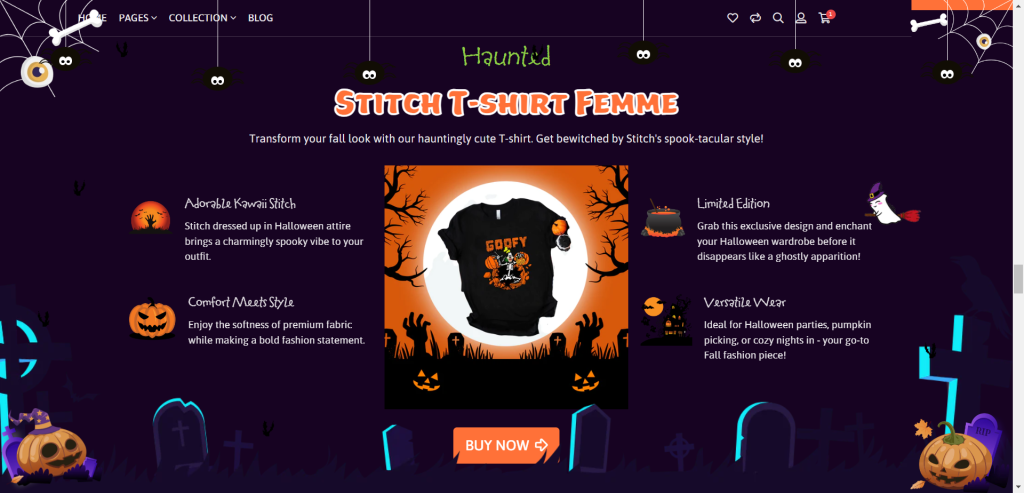 Highlighting Halloween Spirit in Your Content
Your store's content should exude Halloween spirit. Get creative with your Call to Action (CTA) text. For example, use "BUY OR DIE" to instill a sense of urgency and excitement among your visitors. When it comes to customer reviews, inject humor and spookiness by saying, "See ALIVE people talk about us." This quirky language can make your store more memorable.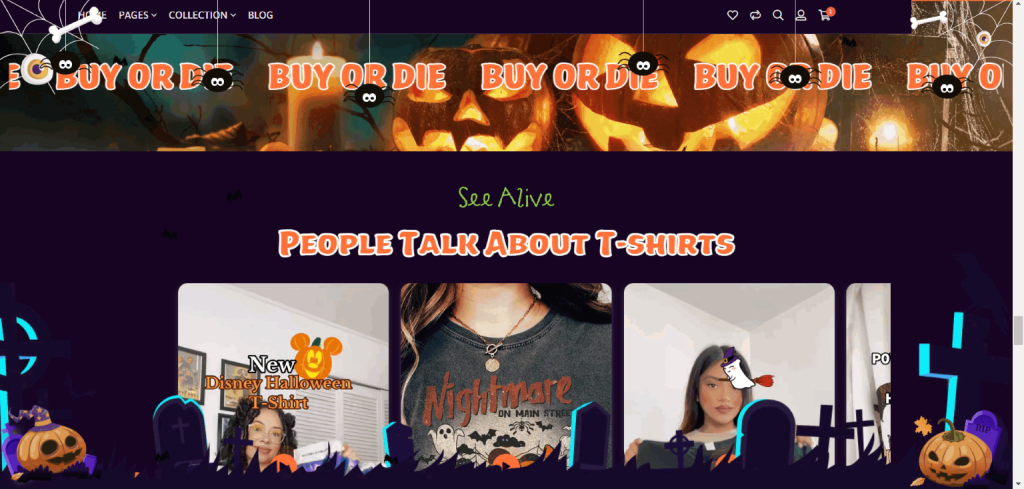 Creating Spine-Tingling Visual Effects
Enhance the Halloween experience on your store with parallax 3D images and section scroll effects. These features can immerse your visitors in the Halloween mystery. Choose animated icons that include pumpkins, ghosts, skeletons, and even a creepy corpse. These subtle animations can captivate your audience and keep them engaged.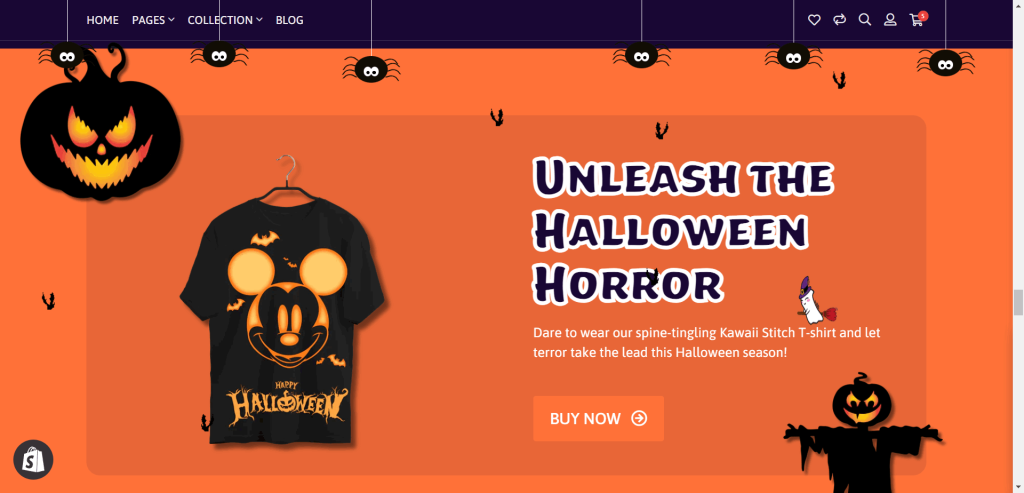 Halloween Decorations and Effects
Don't forget to add creepy and fun Halloween decorations to your store. Consider incorporating spider webs, graves, and ghost cursor effects to give your store that extra touch of spookiness. These elements not only add to the visual appeal but also create a memorable user experience.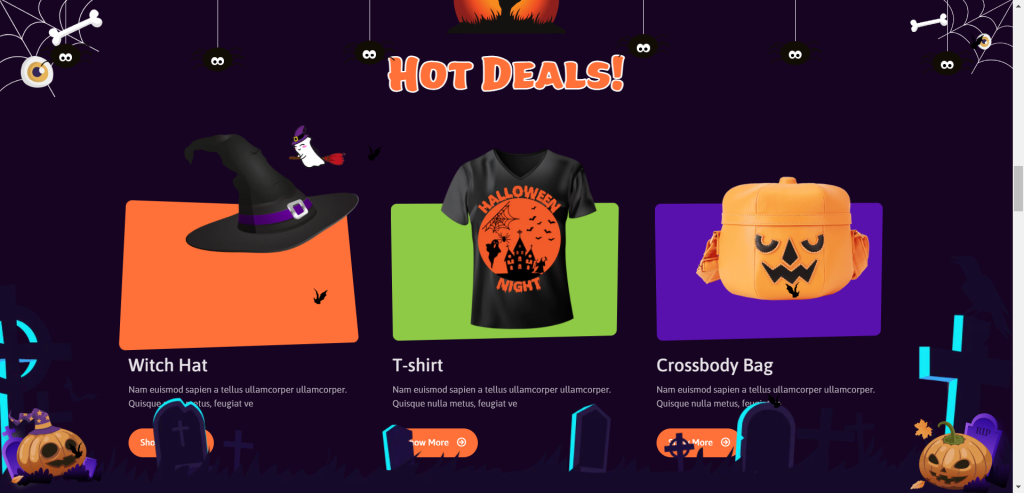 Conversion Rate Optimization (CRO) Features
Boost your conversion rate with some strategic features. Offer incentives like "Buy more, save more" and "Buy in bundles" to encourage larger purchases.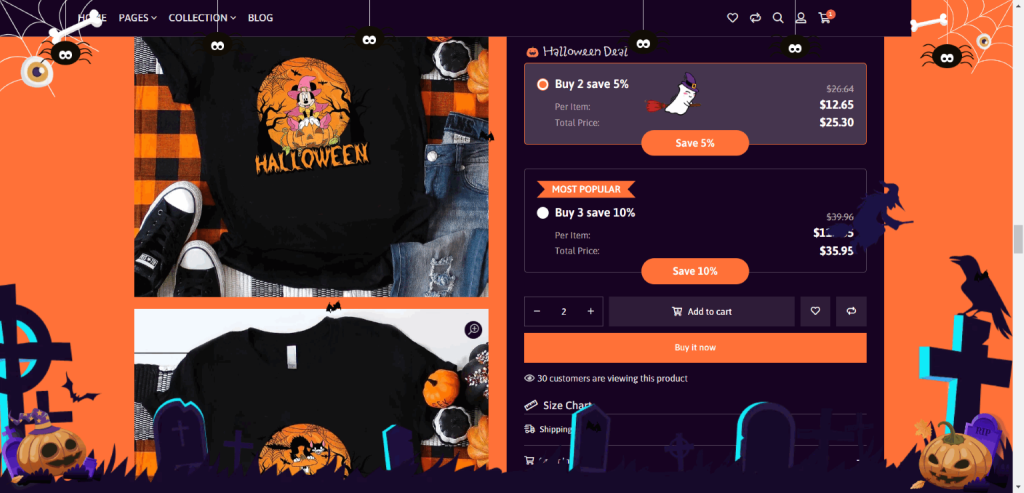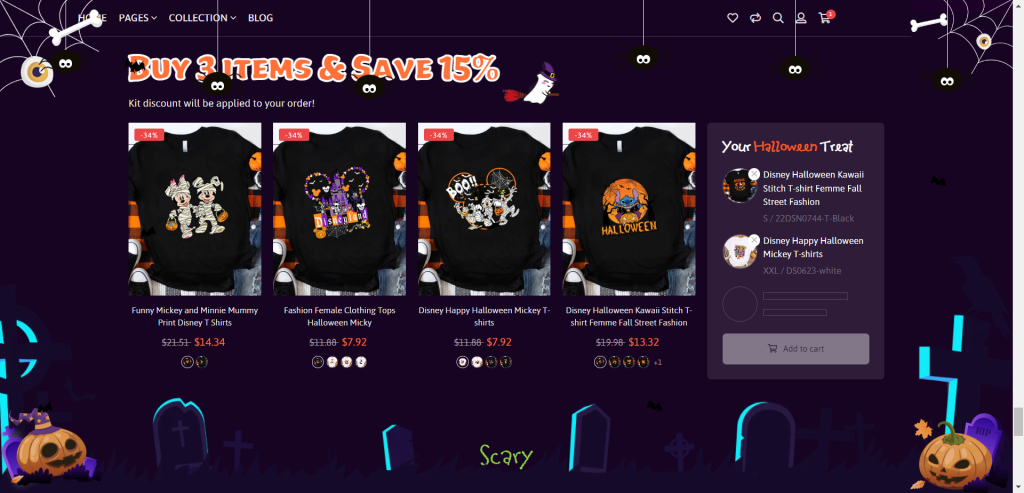 Implement combo discounts to entice customers to explore your store further. Use sticky add-to-cart buttons and a mini cart drawer for a smoother shopping experience. Additionally, allowing customers to compare brands and products can help them make informed decisions.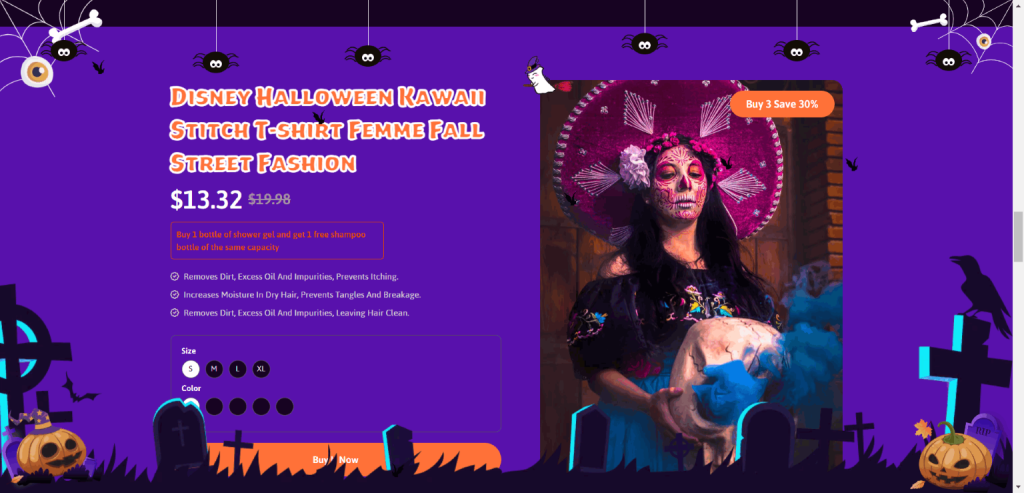 Key Takeaways for Building Shopify Halloween Store
Building a high-converting Shopify Halloween store is all about capturing the spirit of Halloween while maximizing your sales potential. Veda Builder provides the tools and guidance you need to turn your Shopify store into a Halloween masterpiece.
With the right color scheme, engaging content, captivating visuals, and CRO features, your Halloween store is sure to be a graveyard smash. So, roll up your sleeves, follow these tips, and get ready to scare up some serious sales this Halloween season. Happy haunting!