InstafeedHub releases new feature to embed Story Highlights now!
With the mission of always providing the best service for its customers, Instafeed Hub has been constantly upgraded and innovated. Notably, we're very pleased to introduce an exciting new feature: Embedding Instagram Story Highlights on the website. This feature promises to beautify your website a great deal, making visitors hold their horses before leaving.
What are Instagram Story Highlights
Unlike ordinary Instagram stories disappearing after 24 hours, Instagram Story Highlights can stay on your page indefinitely. They're likened to a movie teaser for your Instagram feed that your existing and new followers can watch at any time. Right beneath your bio and above your Instagram feed, Story Highlights is an excellent tool to showcase your products, boost traffic, and advertise your company.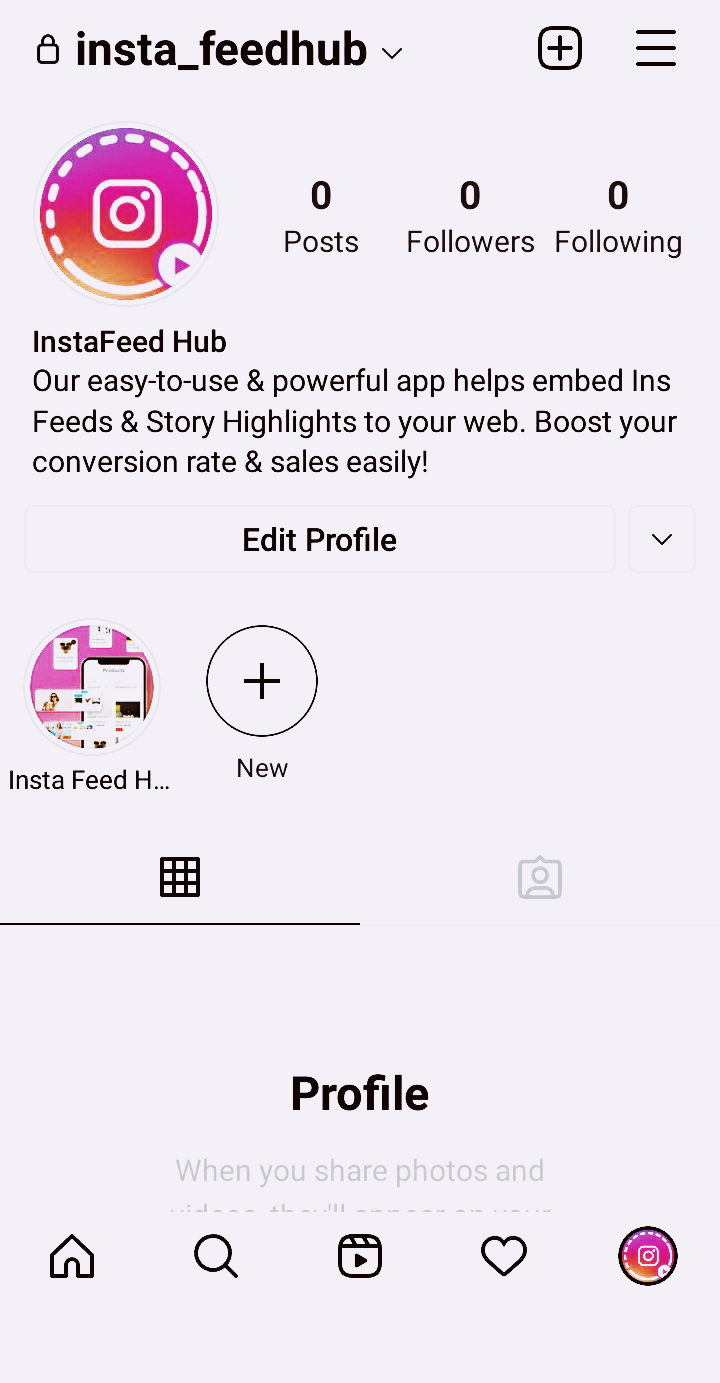 How to create Instagram Story Highlights
In the Story Highlights area on your profile, select New (+).
Select the story or stories you wish to include in the highlights, then choose Next.
Select a cover photo by tapping Edit Cover.
Give your highlight a name
Touch Add (iPhone) or Done (Android).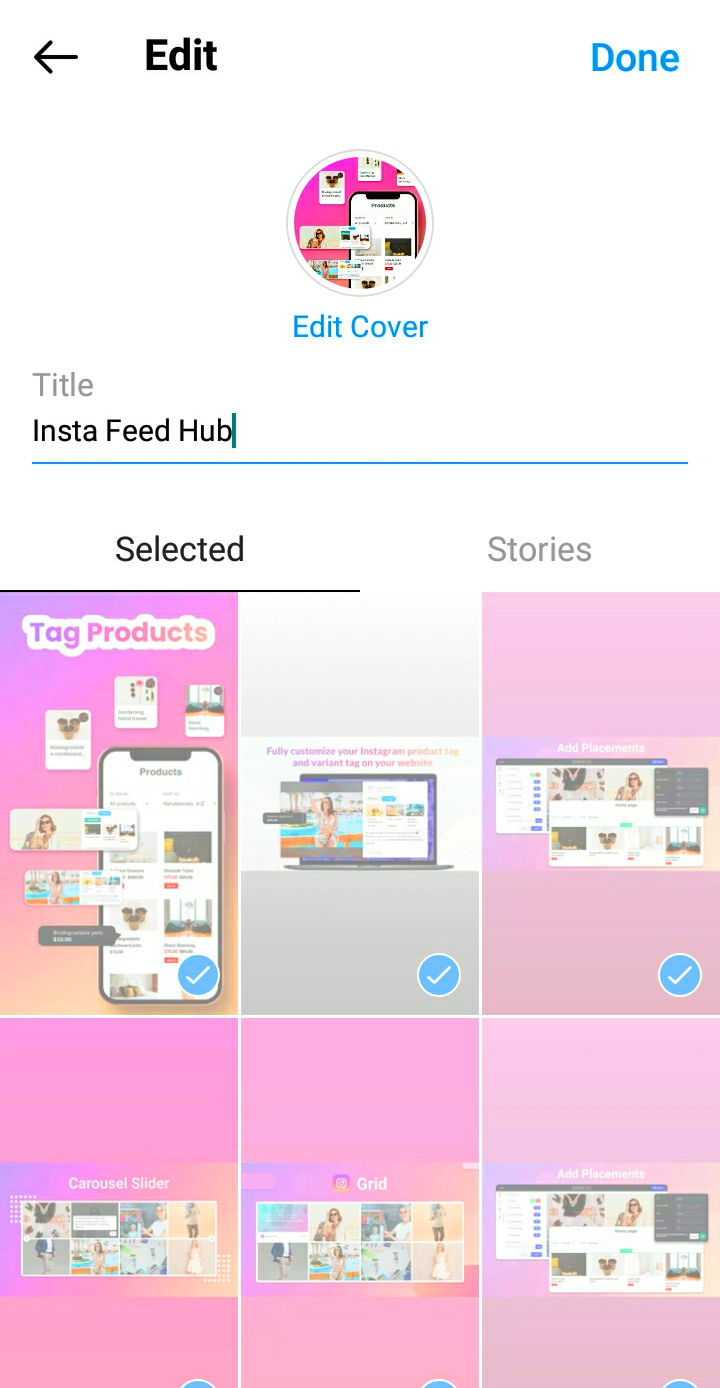 You can also create Story Highlights from an active story. At the bottom of your active story is the option Highlights. Select it and choose existing highlights or add a new one. Then, follow the same steps as above.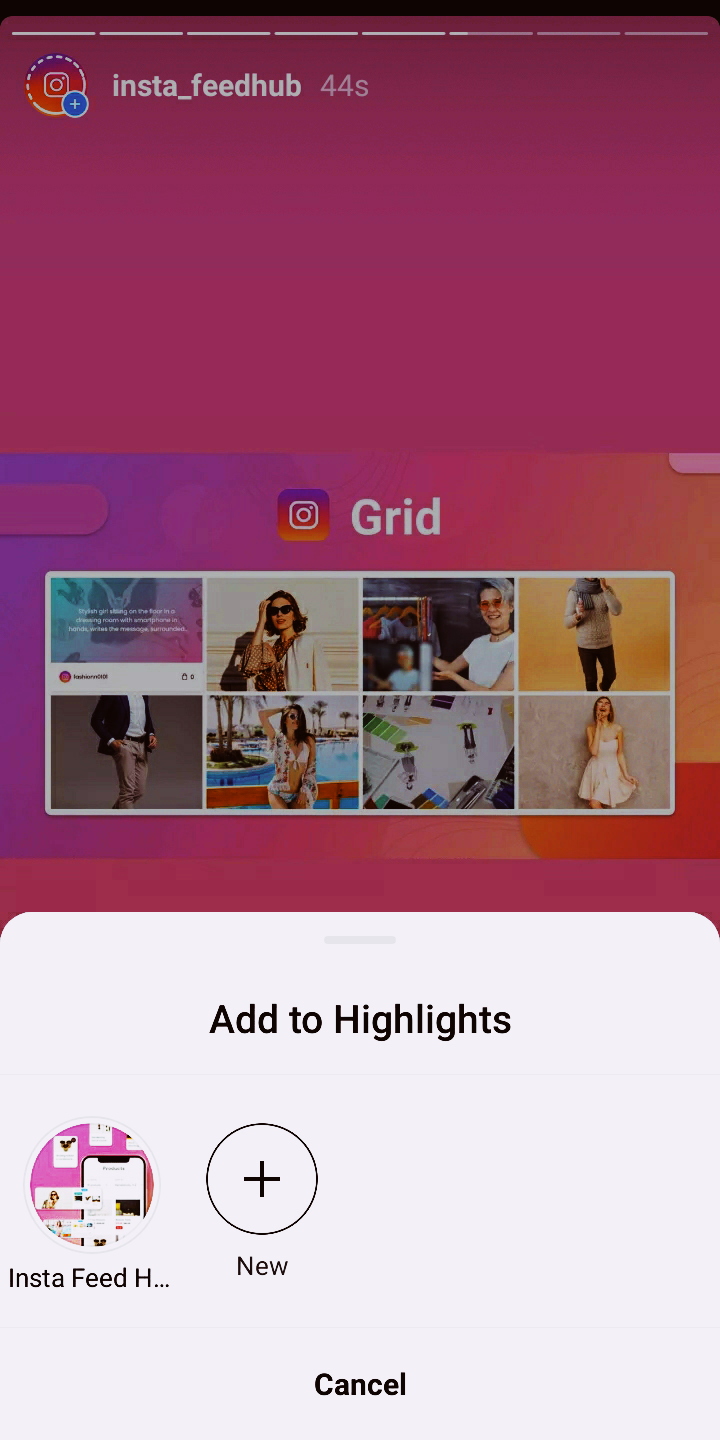 Pros of using InstafeedHub for your website:
1) Increase your brand's visibility and reach
While your visitors are browsing your website, they are drawn to the compelling Instagram feeds & Story Highlights embedded by Instafeed Hub. Therefore, they are more likely to click on the feeds and check all of your Instagram feeds without leaving your website.
If visitors love your Instagram feeds, they may decide to follow your Instagram account as well. This greatly enhances your brand recognition.
2) Improve your website's aesthetic attractiveness
Developing an official website isn't enough to increase online presence. If you want your business to grow, you must make your website have a fabulous interface. And using Instafeed Hub to integrate Instagram feeds & Story Highlights on your web is a wise tactic. Your appealing website can stand out from other bland-looking sites. Hence, the visitor's average dwell time as well as engagement accelerate.
3) Boost your brand's social credibility
Using social proof to earn the trust of your visitors and customers is an effective way to give your brand a boost. User-generated material, such as Instagram feeds & Story Highlights published by your genuine customers is crucial in establishing your brand's credibility among visitors. Adding these things on your web so your visitors can conveniently see positive feedback from other customers. You needn't learn coding skills to do so. Instead, InstaFeed Hub will take over this task for you.
4) Skyrocket conversions and revenues
Apparently, adding Instagram feeds & Story Highlights to your website can help you attract a large number of visitors. You have the chance to boost your sales as the number of visits to your website grows.
Finding intriguing and genuine Instagram feeds from your real consumers piques the curiosity of new visitors and encourages them to try out your products. As a result, your sales will skyrocket, propelling your company to new heights.
What differentiates InstaFeed Hub from other apps?
This easy-to-use and powerful app helps you handle the following tasks:
• Embed your Instagram feeds on any page and in any place on your website.
• Use the "Products Tagging" feature on Instagram, you may tag Instagram photos to your products.
• Update Instagram Story Highlights automatically every 6 hours.
Syncing Instagram Story Highlights to the website is a brand new functionality of InstaFeed Hub. And, it is expected to create more vibrancy for your website.
How to sync Instagram Story Highlights:
In the Settings menu, before doing anything, you should connect your Instagram account to InstaFeed Hub. Either personal or business accounts are fine.
You can easily notice the "INSTAGRAM STORIES" area. All you need to do is turn on or enable the toggle button. Our smart app will automatically integrate all your Instagram Story Highlights into your website on any pages and at any positions. Plus, you can totally adjust story alignment (center, left, or right).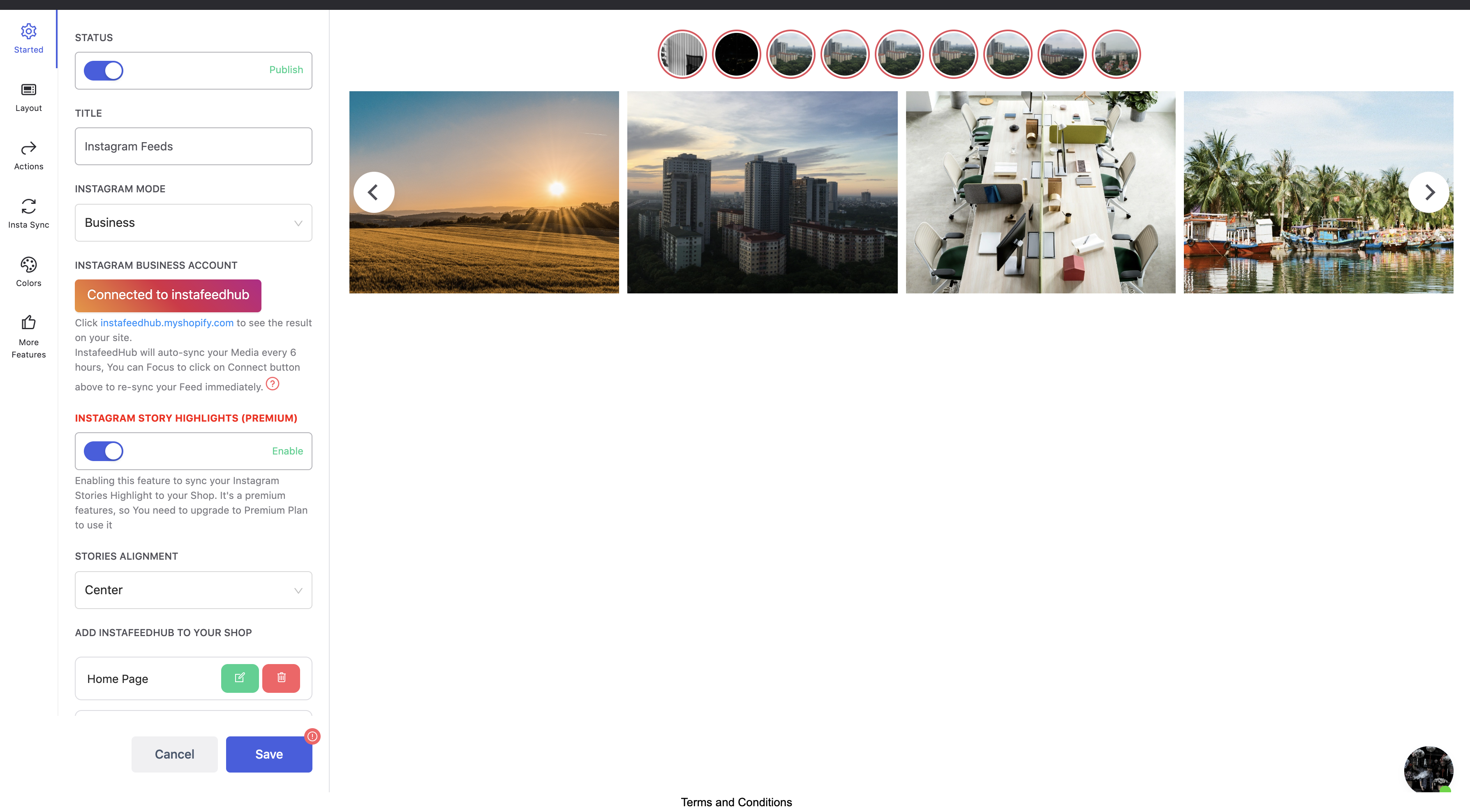 You will see immediate changes in your page thanks to our live preview editor on the right side!
After finishing editing, don't forget to click Save.
NOTE: Our InstaFeedHub updates Instagram Story Highlights every 6 hours. That means after you post Story Highlight in Instagram, it might not appear on your website soon (because the app updates new content every 6h). In case you want your new Story Highlights to be embedded immediately, just go to InstafeedHub settings and turn off the toggle for Instagram Stories feature, then turn it on again.
Instagram Highlights may be used to educate your visitors about prior activities shared in your stories. Embedding Story Highlights in your website makes it way more visually attractive and engaging for visitors. The longer visitors stay on your website, the more likely they turn into customers. When it comes to this matter, Instafeed Hub is an ideal solution since it offers pioneer designs helping your website stand out in a crowd.