Where you upscale your Shopify stores quickly.
MyShopKit
Shopify App Collection To Skyrocket Sales.
You Are A Shopify Merchant? You Are Looking For Feasible Solutions To Upselling, Reducing Cart Abandonment, Growing Your Email List, And Increasing Conversion Rates?
If So, Congrats! You've Come To The Right Place! MyShopKit's App Collection Is Very Pleased To Assist You In Upscaling Your Shopify Online Stores.
Trusted by over 4,000 clients worldwide
This is the best Product Badge app I ever used. It is so easy to use, and has a wide variety of badge templates to tweak. My sales increased a lot thanks to it! I highly recommend this app for anyone looking for a good badge maker app they can customize themselves.

All Baddies

Product Badge App
I've been using MyShopKit Image Optimizer for the past month. I have a large store with many thousands of products, and it has helped my Shopify store to load faster. I used to spend hours optimizing my images, but it now takes minutes.

TravelGoodyGoods

Image Optimizer
I never thought I would find one of the best apps for currency conversion in the world for free...but then I found MyShopKit Multi Currency Converter. It's not only free, but it does everything that I need. It literally converts $ everywhere on my store. It's a lifesaver- my global orders have grown exponentially since I've been using it!

Valdez V'ogue

Multi Currency Converter
One word: Wondrous! Its eye-catching & gamified popups reduce bounce rate while increasing profit. The aesthetically pleasing graphics, the simplicity of use, and the effectiveness of its features has completely won me over. I recommend it to all store owners who are looking for a simple solution to their conversion woes.

The Sparkle Place

Popup, SmartBar, Slide In
High-Converting Shopify Apps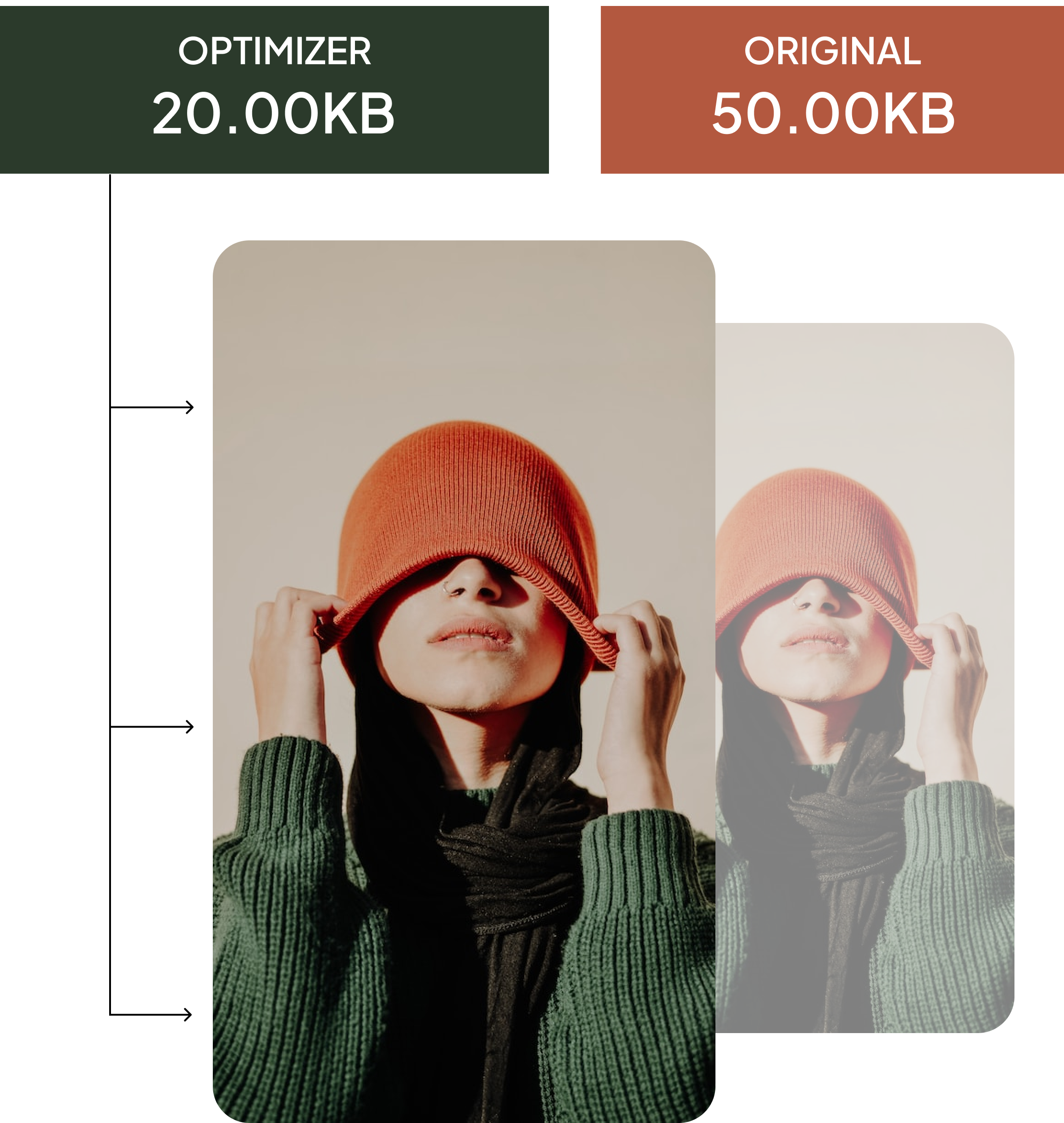 Speed up your store!
Satisfy customers!
An average Shopify store can have thousands of images in it. Compressing them helps save storage space & decrease loading times. Make your store lightning fast & friendly to both customers and SEO.
Image Optimizer is the perfect tool to take care of all your image optimization needs right away with 3 simple steps! Compress images – Add alt text – Restore accidentally deleted images.
Don't wait! Install Image Optimizer now to optimize your images in minutes!
Get visitors' attention and convert them into customers!
Popup, Smartbar, Slide-in is built to make you rethink your idea of popup. Its various eye-catching popups, smart bars, slides are designed with sophisticated features like games, email list opt-in, social followers and product recommendations.
You'll never be short on ideas with so many different goals. Your customers will never be bored with fascinating animations & functions.
Download Popup now to increase customer engagement & drastically reduce the bounce rate.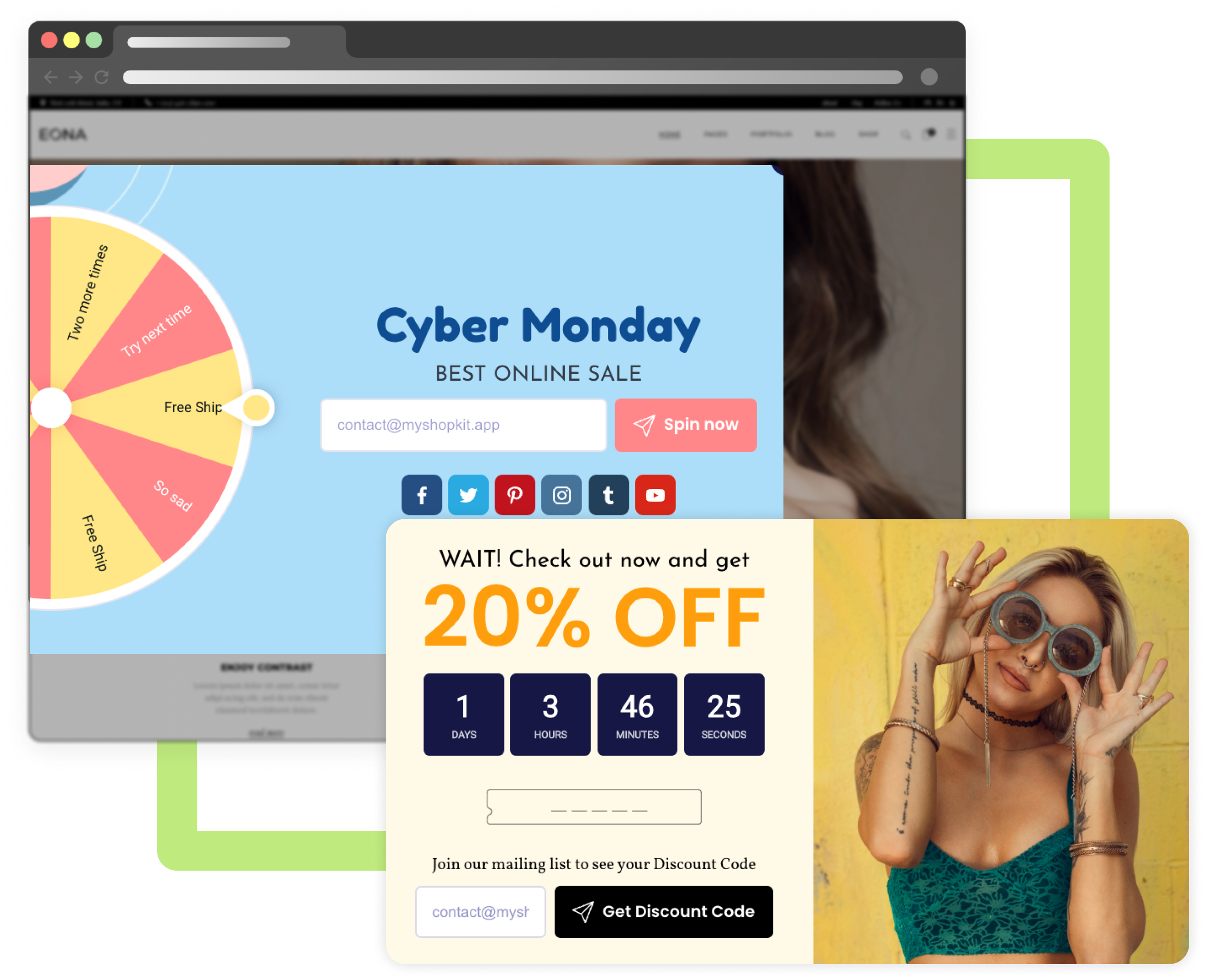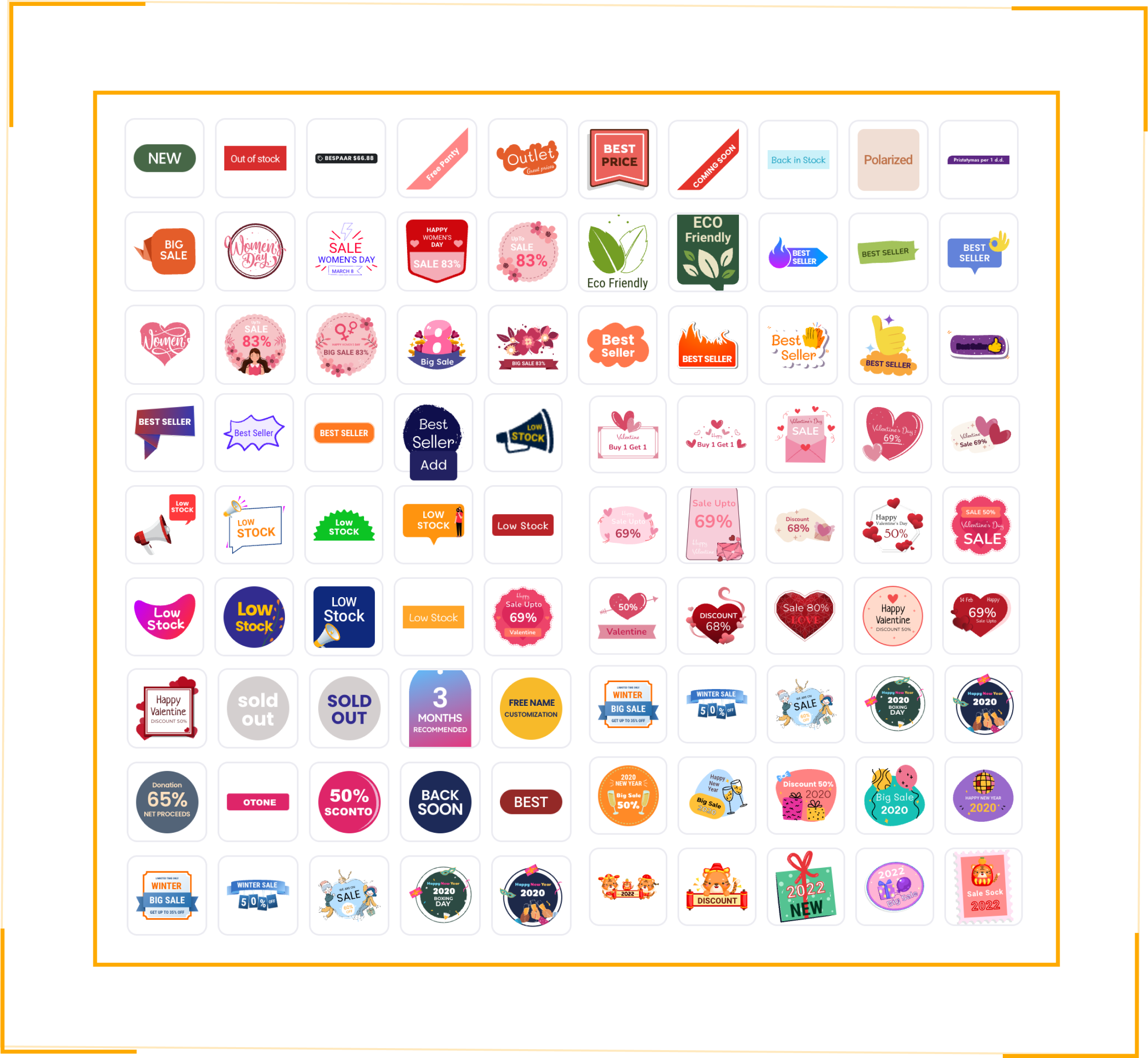 Get a badge to turn your product into an irresistible buy!
Do you want to be the first in line for your audience's attention? Get our exciting badges to talk visitors into adding to cart.
We offer badge templates that trigger FOMO & urgency and social proof – like Low Stock, Best-Seller, New Arrival, Out of Stock or any custom message. Use Product Badge to explore why we're the best choice for you and your business.
Get our app and set up a badge in seconds — it'll help you win more sales, increase conversion rates, and reach higher ROI.
Convert currency & convert global surfers into buyers!
The way people shop has changed. It's time to adapt your store to the needs of global shoppers. We make it easy to update your prices in real-time by monitoring customer's location, and converting it on the fly (even on your blogposts & checkout page).
Multi Currency Converter is the solution for you. No more trying to remember the conversion rates, and no more hassle in the checkout process.
Give your customers a seamless experience by updating native prices with Multi Currency Converter today!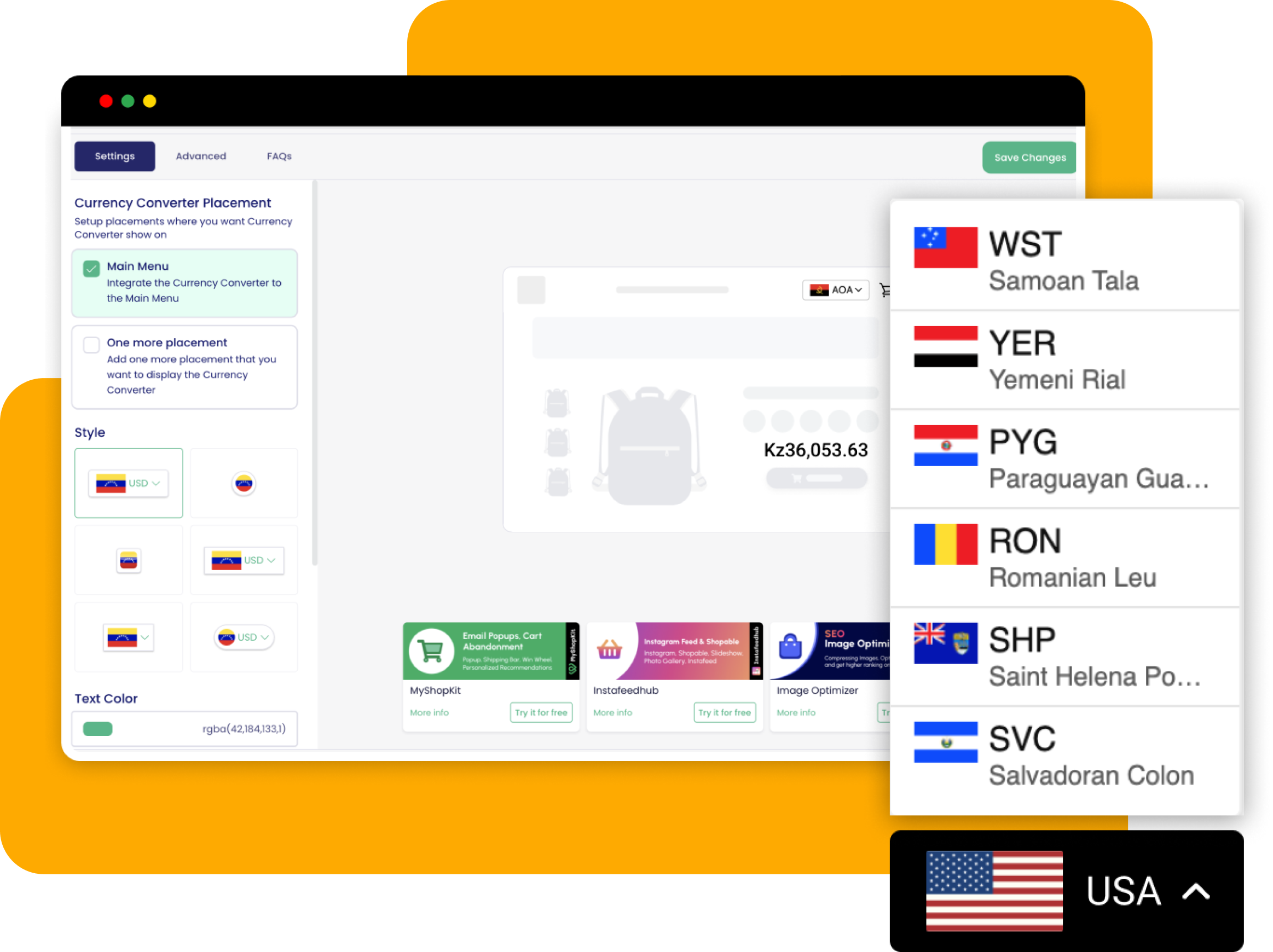 MyShopKit – My Go-To Toolkit
MyShopKit – My Go-To Toolkit
MyShopKit – My Go-To Toolkit
MyShopKit – My Go-To Toolkit
MyShopKit – My Go-To Toolkit
Grow your Shopify business
Grow your Shopify business
Grow your Shopify business
Grow your Shopify business
Grow your Shopify business
Our sales-generating blog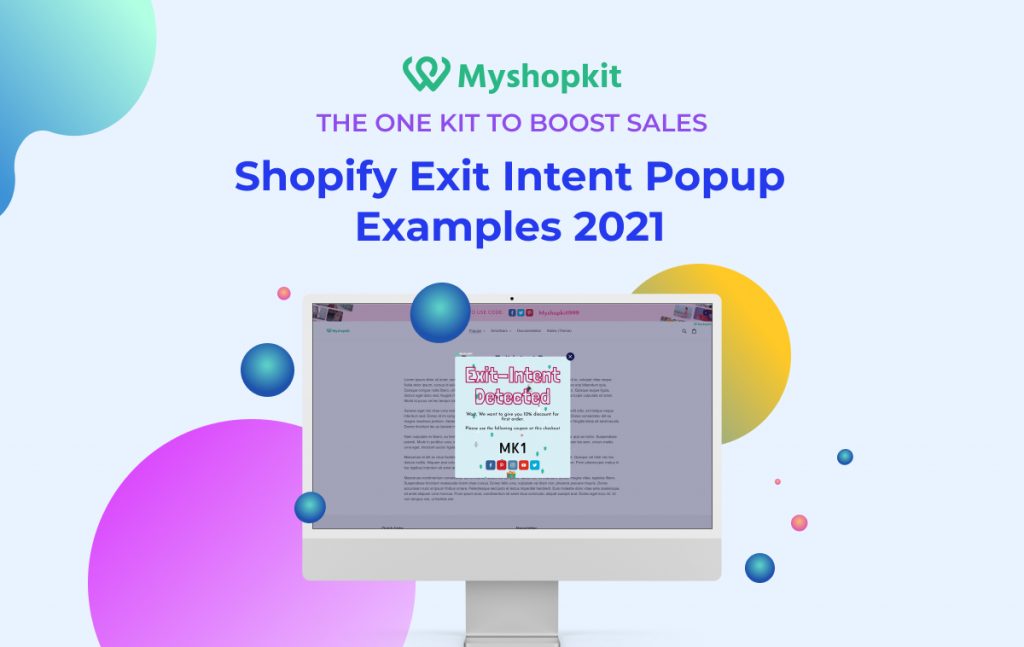 If you are looking for the latest & attractive exit intent popup examples to get…