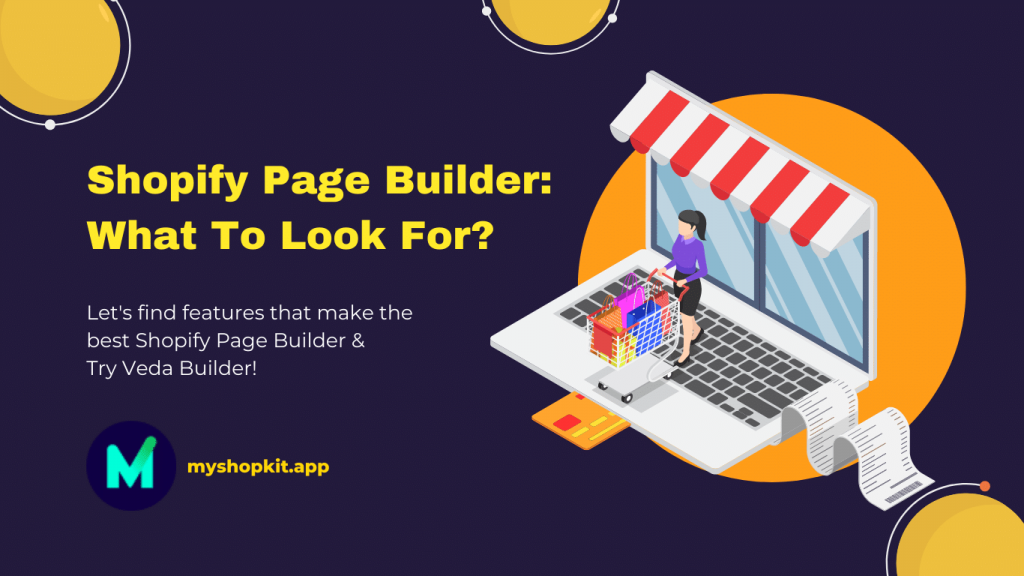 Shopify page builders allow you to create an amazing eCommerce store without writing a single code line. You needn't have a degree in website design to build the ideal Shopify store today; you simply need to get the right instrument. Shopify page builder app includes all you need to produce high-converting Shopify pages with minimal effort.
What exactly is the Shopify Page Builder App?
It's a 3rd-party app that empowers you to create new web pages for your Shopify store. These tools have more options and fewer constraints than Shopify's default themes.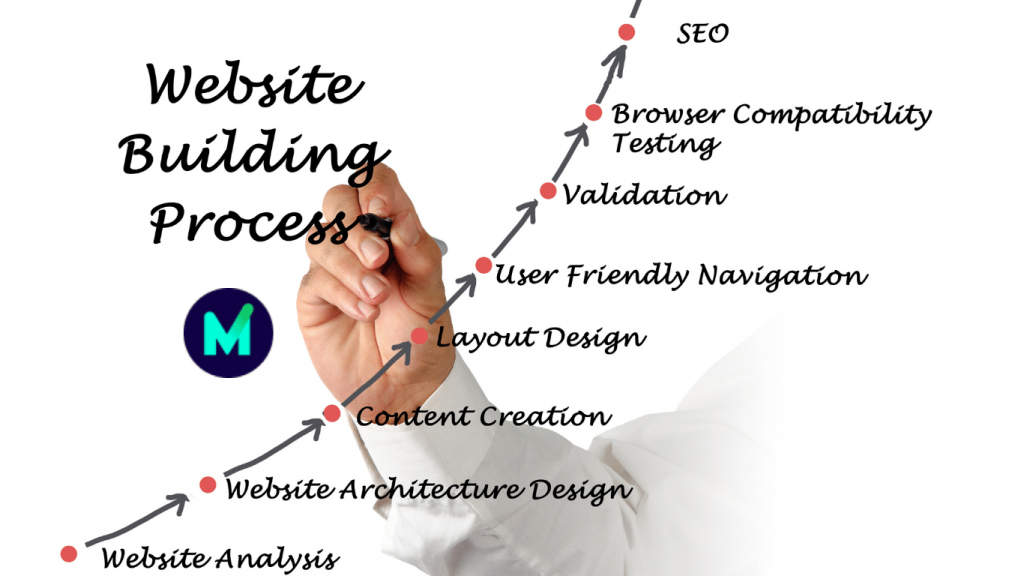 There are two possible scenarios you'll need to install a Shopify store builder app:
You are planning to add new sections but your current theme fails to support your desired sections. You don't want to switch to another theme so a Shopify page builder is the best bet.
You already have a premium theme. But you wish to go the extra mile to stay ahead of your competitors by adding exciting features. Another problem is that are unsure of the compatibility with your current theme. Hence, a Shopify website builder app is a feasible solution. It allows you to add or remove any new sections without impacting the rest of your existing theme.
Now, you know for sure that you need a page-building app. However, which app you should install is another dilemma. If you haven't been able to make up your mind, jump to the following part.
What factors into the best Shopify page builder app?
A worth-try Shopify page builder app is one that helps you build an eye-pleasing & functional webpage in a breeze. You can
customize your page
as much as possible without the coding skills required.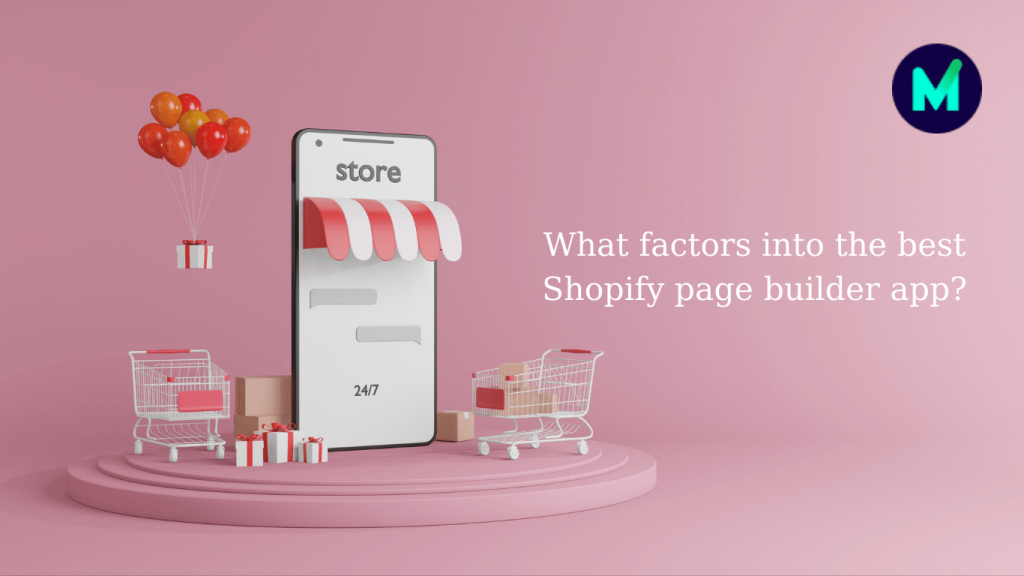 Ease of use: It should have a drag-and-drop builder and live preview editor. You just need to drag any element and drop it into the right place. All changes can be seen and updated in the live preview editor so that you can visualize what your theme looks like.
Diversity and customization: The finest app should feature the most extensive element library, and each element is editable to fit your store's identity. Building a Shopify store might take hours on end, but Shopify store builders make it feasible in minutes.
Integration: The best page-building app should make it simple to incorporate the features your store requires. This may include a third-party app such as a Product Badge, Popup, Image Optimizer, or Customer Review.
Technical support: You may encounter difficulties when designing your shop. If this occurs, the top app should provide instant and professional customer support via different channels.
Enhanced & mind-blowing user experience: Money invested in UX may provide a significant return on investment. In fact, according to a poll conducted by the marketing firm BlueCorona, 48% of consumers believe that the design of a website is the most essential aspect in determining its legitimacy.
SEO optimization: Not only should your Shopify store be friendly to customers but also friendly to search engines like Google, Bing, or Yandex. If your store ranks high on a search result, there are more visitors landing on your store. It means that you have more conversion rate.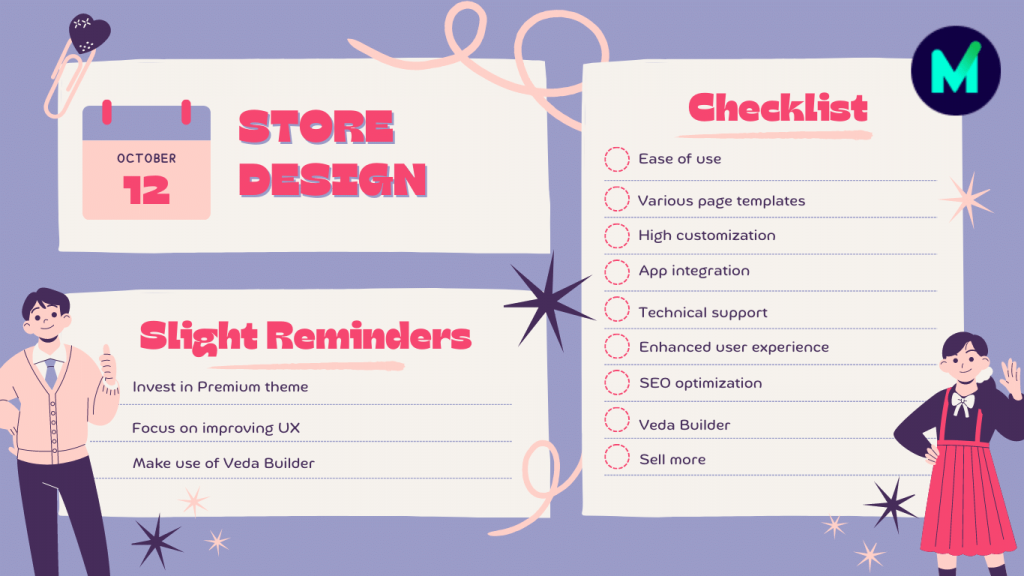 In short, a Shopify page builder must be simple to use. It must also be capable of producing visually appealing pages with a myriad of components. A web page must perform varied functions based on where it is in your sales funnel. You must also consider SEO, copywriting, picture quality, device compatibility, and a range of other design considerations. With the above features in mind, Veda Builder is 100% a great choice for diversifying any page on your Shopify store.
Veda Builder – Wave Its Magic Wand To Your Shopify Store
Build your store in under 5 minutes!
Build a compelling Shopify storefront without the work. No coding is needed. Veda is a drag-n-drop eCommerce builder that helps you design your own store without the hassle of programming. It allows you to create unique landing pages, add any function, and so much more in minutes with no experience needed.
Start building your dream Shopify store with Veda today!  Have an SEO-friendly site that's full of beautiful products and converts better than the competition. Join thousands of happy entrepreneurs who're using this revolutionary app to grow their businesses and delight their customers.
Start beautifying your store & selling more today!
Final words: Shopify page builder app
Ecommerce businesses are one of the fastest growing and most profitable ways to make money online. But building a Shopify store from scratch? It can be a daunting process, especially without any coding knowledge. Building a Shopify store isn't all it's cracked up to be. There's a lot of work that goes into it, and it takes time and money. Even worse, your store might not be able to handle the traffic it gets, and people could give up on your store. Veda is the Shopify page builder tool building your online store easily with no coding knowledge required. Veda is fast, pretty, and SEO-friendly so you can build a beautiful Shopify website without having to spend any money or struggle to get traffic! Your customers deserve an aesthetic, professional website that sells more and converts better.
Do you want to install a Shopify page builder to beautify your storefront but have no idea how to choose the best one? If so, you've come to the right place. I'll walk you through features that make the idealist Shopify website builders and suggest the most suitable one for your business. Shopify is an easy approach to setting up an online business. However, its default themes & templates are restricted, and the page-building possibilities are limited. A Shopify page builder app makes it easier to design the eCommerce store you desire.