We've put up a list of the top 15 print on demand Shopify store examples so you can get ideas if you're searching for motivation to launch your own store or freshen up your current one.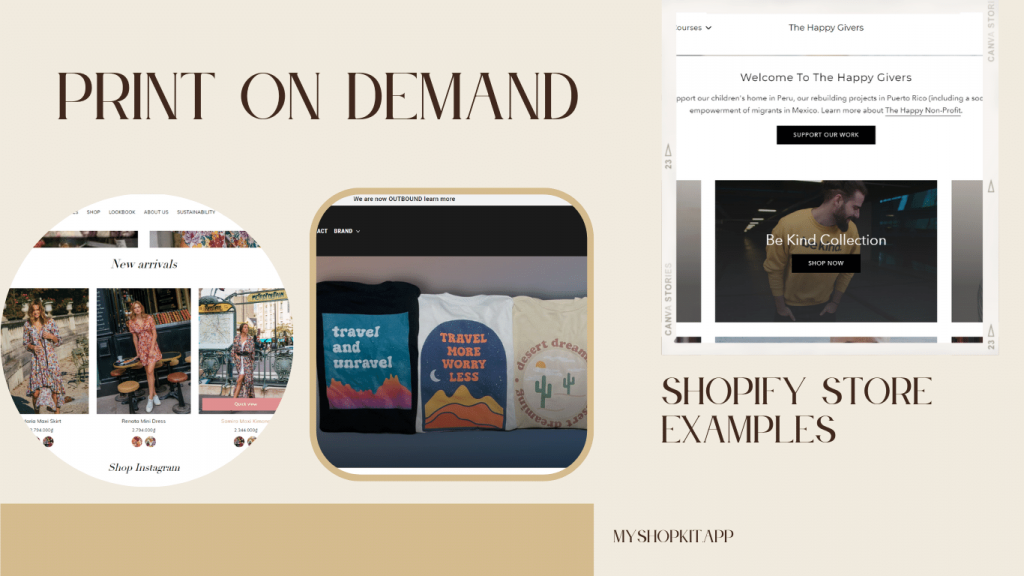 How does "print on demand" work? What is it?
With print-on-demand services, you can create personalized items and sell them for a fraction of the price while avoiding the time, expense, and danger of keeping inventory. Physical items serve as the ideal platform for monetizing your creativity, regardless of whether you're a writer, artist, designer, or businessperson.
You may customize everyday items and put them up for sale, like t-shirts, backpacks, posters, and books. If you choose the conventional path, buying and keeping your own stock, you can end up with an abundance of unsold goods.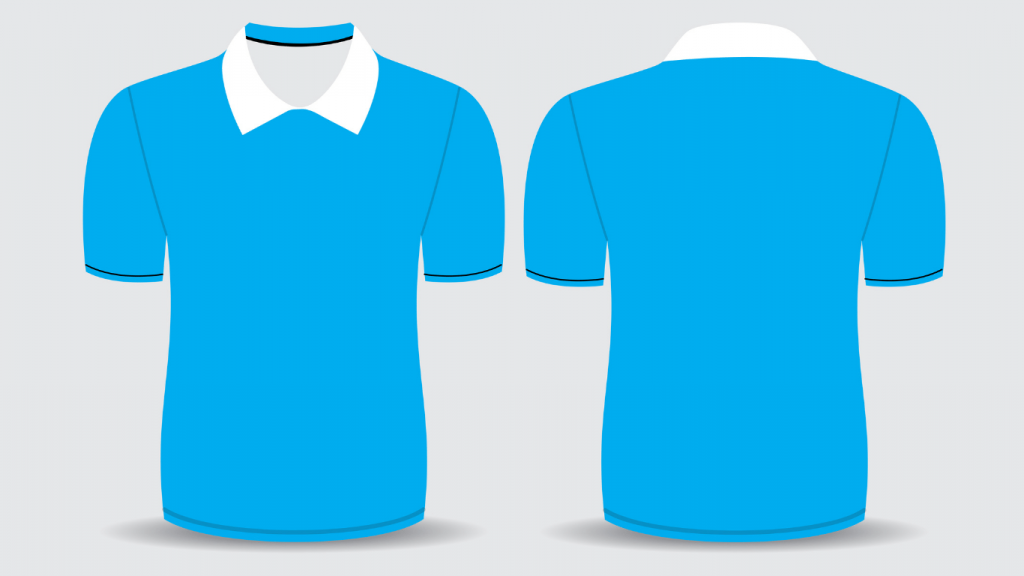 Regarding print-on-demand, you may engage with a supplier to personalize white-label items (such as baseball caps or tote bags) with your own designs and market them on an order-by-order basis. That implies that you don't pay for the item until after you did sell it, negating the need to purchase in bulk or maintain your own inventory.
Additionally, your supplier takes care of everything after the transaction with print-on-demand services, including printing and delivery. Once you've put everything up, fulfilling an order after a sale merely only a few clicks.
What can POD services be used for?
POD services are often used for the following purposes:
Without the risks associated with purchasing inventory, test a new product line or company idea.
Monetize the fanbase you have established. If you're a YouTuber, artist, or social media influencer who prefers to spend your time producing content rather than processing orders, POD is a fantastic choice.
For a certain niche, produce unique items. For instance, clothing for those who are enthusiastic about games.
Print products quickly, including t-shirts, books, shoes, bags, wall art, phone covers, clocks, laptop skins, mugs, and a wide range of other items.
Top 15 print on demand Shopify store examples
The goal of TAMGA Designs is to establish a green fashion movement and a business that values people and fashion. Let's look at the screenshot of this print on demand Shopify store examples.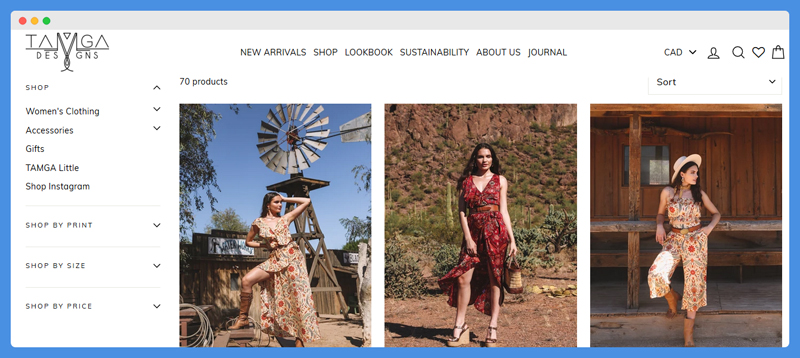 In order to create products with little environmental effect, their production partner also makes fabric from eucalyptus & beech trees that have been farmed responsibly. These are obtained in Asia and transported to Canada, where they are sent to customers in over 25 other nations.
Abrams, a freelance designer who loves graphics, runs StomaStoma with his wife. StomaStoma sells baby one-pieces & t-shirts with inspirational slogans and amusing images. Each design has a distinctive touch and it's not a typical clothing store. However, the designs are universal pieces that anybody can wear.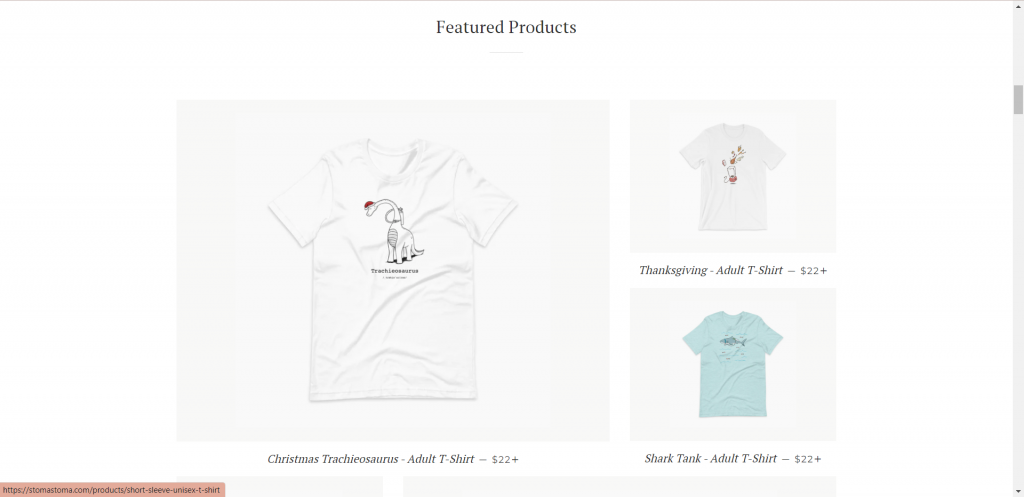 The duo built their company using a Shopify website template and free tools, and social media is their primary means of consumer engagement.
Georg and Florian started their POD Shopify company in 2013 from a friend's garage in Switzerland. They intended to produce a solid product and have fun with it. But when they saw tremendous viral growth, they turned their attention to more serious business.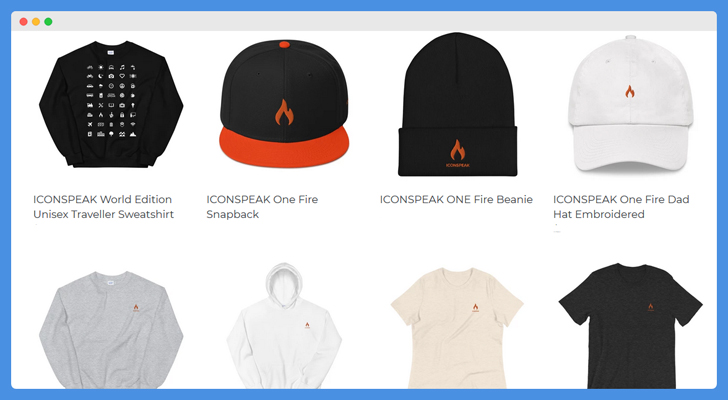 After a media report sparked their enormous popularity, they soon found themselves filling up to 7 orders every minute. This is also one of the most beautiful print on demand Shopify store examples.
This company swiftly expanded into a POD business from its humble beginnings as a fun social media page spreading dad jokes. Their followers started getting product requests, so admins started seeking merchandising partners. This shop sells a variety of items such as caps, t-shirts, mugs, and clothes designed for new or experienced dads.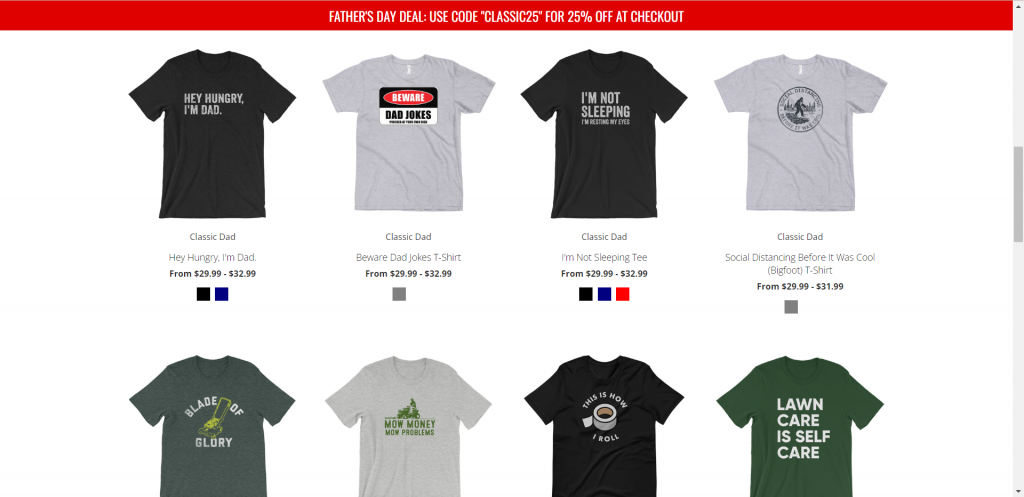 Dionna Dorsey, a graphic designer, owns and operates this Shopify shop. Although it is now Dorsey's side business, she eventually wants to turn it into a full-time endeavor. She opened the POD store in 2014, motivated by the local creative scene to spread optimism through the sale of hoodies, shirts, caps, and kid's clothing bearing motivational themes.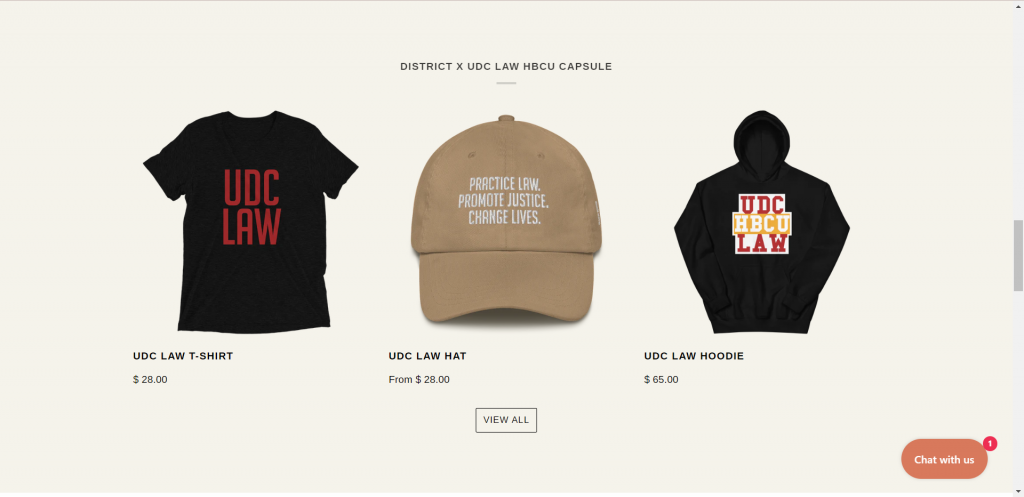 The business was the concept of Matt, John, and Tyler, who launched it after a Twitter spat with a follower resulted in an idea that became a global bestseller. Matt joined the social network in 2014, but he had no plans to use it to launch an online store.
His Twitter account began acquiring more followers, and because these followers enjoyed his numerous jokes, a business quickly developed. The We Rate Dogs gained popularity after Matt shared it with his followers.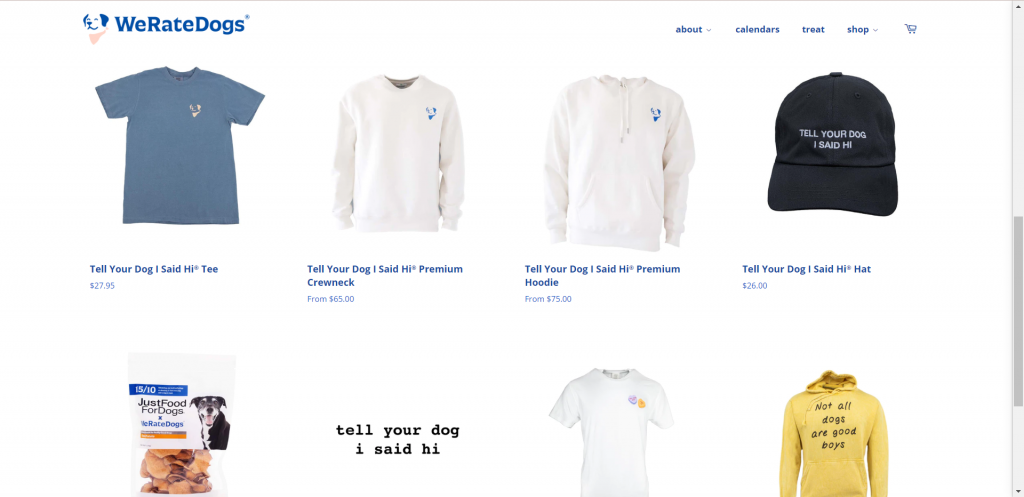 Orders started coming in quickly after that; from then on, they were favorite presents for everyone. This store focuses on pets among print on demand Shopify store examples.
The musician Kaysha established Shadawear with the goal of spreading a good attitude toward life via fashionable designs and a feeling of belonging. His successful designs have a strong message that encourages people to be a part of their culture.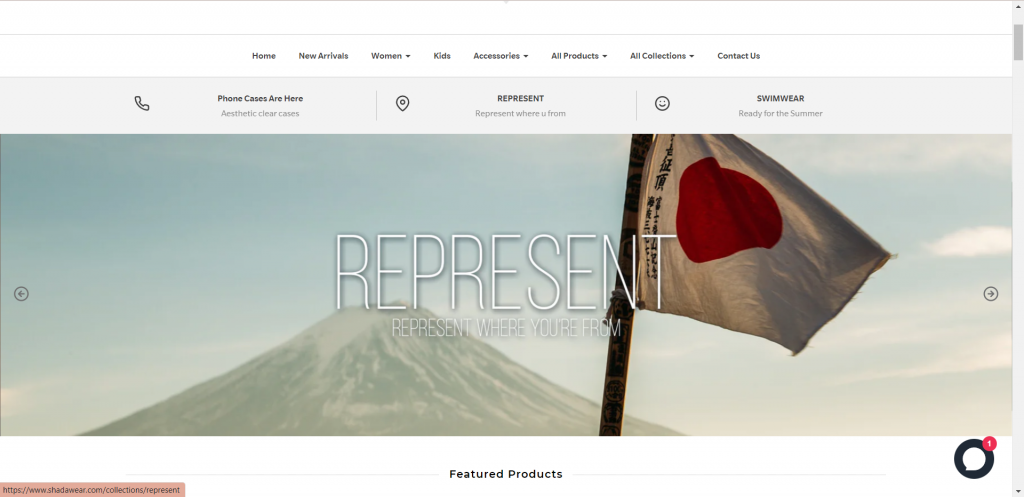 The community-driven impact that clothing has on the business's overall goal is one of its key advantages. Shadawear has a positive impact on the community among print on demand Shopify store examples.
This Shopify POD business is managed by designer & creative strategist Dan Woychick. All of the designs are custom-made and have a vintage aesthetic.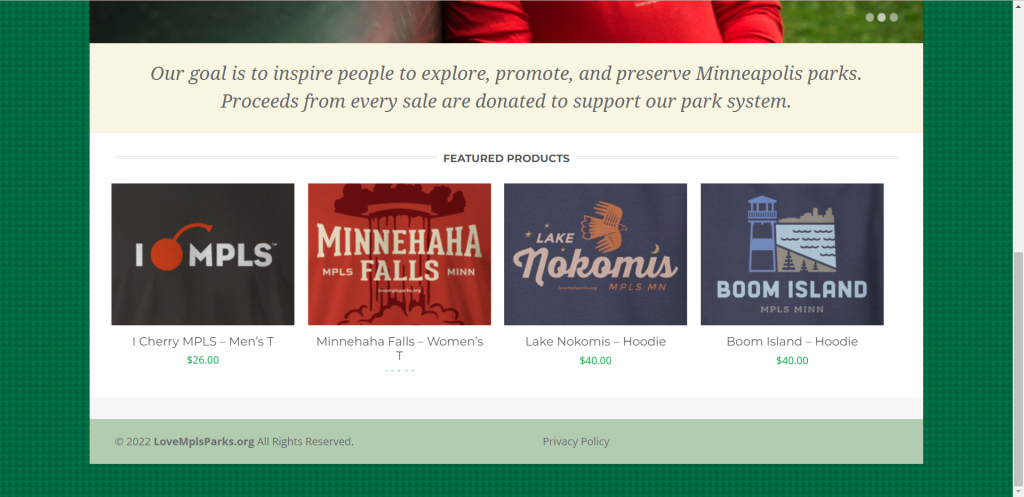 He creates a store with designs honoring the lovely lakes and parks of Minneapolis. Woychick gives half of the earnings from the sale of t-shirts to People for Parks, a nonprofit organization whose goal is to enhance Minneapolis' parks.
According to Sean Douglas, the inventor of Circle Square Diamond, every slope has a backstory. If you enjoy skiing, you'll appreciate his simple yet beautiful designs. While perusing Reddit a few years ago, Douglas came across some folks who were utilizing trail maps as wall art for their houses. He decided to build this POD Shopify company.

When he told his aunt about the concept, she responded that while she loved utilizing such maps as wall art, she didn't enjoy the gritty appearance. She appreciated the updated and cleaned-up maps he later presented her as a gift and recommended he convert the concept into a company.
He made them, sold them to certain Reddit users, and from 2013 until the present, an internet business has existed. I really like how he converts his hobby into eCommerce business among print on demand Shopify store examples.
This Shopify POD business, owned by Hunter Mize, prints vintage sports plays on t-shirts & posters. Mize's passion for sports history led to the creation of the successful business, which focuses on the specifics of plays or events, how they occur, and who makes the plays.
Sports fans transform these experiences into emotional sentiments that become memories, and the store's shirts and designs allow them to relive the experience.
As a new parent in Atlanta, Georgia, Charles Smith opened this shop a few years ago. He quit his well-paying career in search of happiness because he found the daily grind at work to be unsatisfying.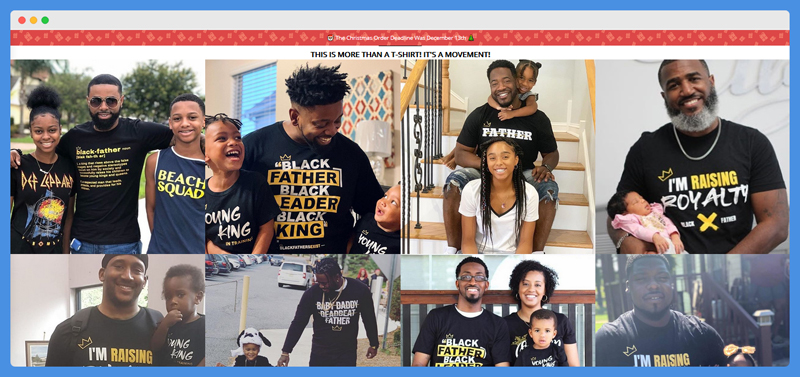 Smith discovered POD company, saw a need, and launched his brand, which has a strong paternal resonance. I have to admit that this is my favorite shop among print on demand Shopify store examples.
Pastor Carlos Rodriguez, the store's creator, manages this Shopify POD business and benefits from expanding sales and a successful brand with support from the local community. The beginning of Rodriguez' store's tale was disheartening since many of the concepts he thought would fail and sales weren't increasing, but he persisted.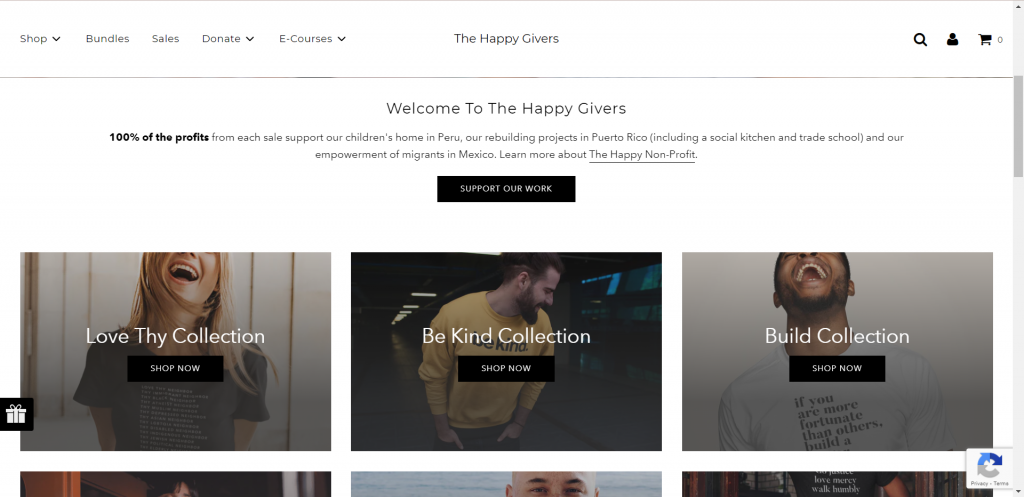 The Happy Givers' goal is to improve communities throughout the world while also serving the underprivileged by feeding and teaching them.
Australian cartoonist Gavin Aung Than created this POD Shopify business by taking well-known quotations and incorporating them into his artwork. The shop offers goods with certain scenes, comics, and characters printed on them, including mugs, posters, t-shirts, and more.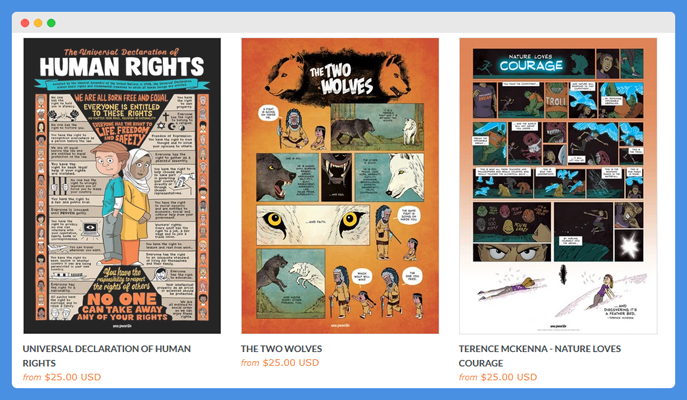 The designs for the t-shirts, coffee mugs,  posters, etc. at this lovely POD store are inspired by original Moto themes. They include, among other things, airplanes, helicopters, motorbikes, jeeps, and sailboards.
This company operates crowdsourcing campaigns around various topics as a community of artists and activists. The images are printed on a range of POD items, including garments, household items, and posters, which are offered for sale on the website or by other merchants. The sales revenue supports both the artists and the noble causes.
Print on demand Shopify store examples: Key takeaways
Above is the list of the top 15 print on demand Shopify store examples. I hope that by looking at this Shopify store list, you can get some valuable inspiration to create your own Shopify store. Also, you can learn which niche is popular at the moment so that you can find a niche with less competitiveness.