We are excited to announce the partnership of two amazing Shopify apps, Rivyo Product Reviews & QA and Veda Builder. These two apps have joined forces to provide an even better experience for Shopify store owners.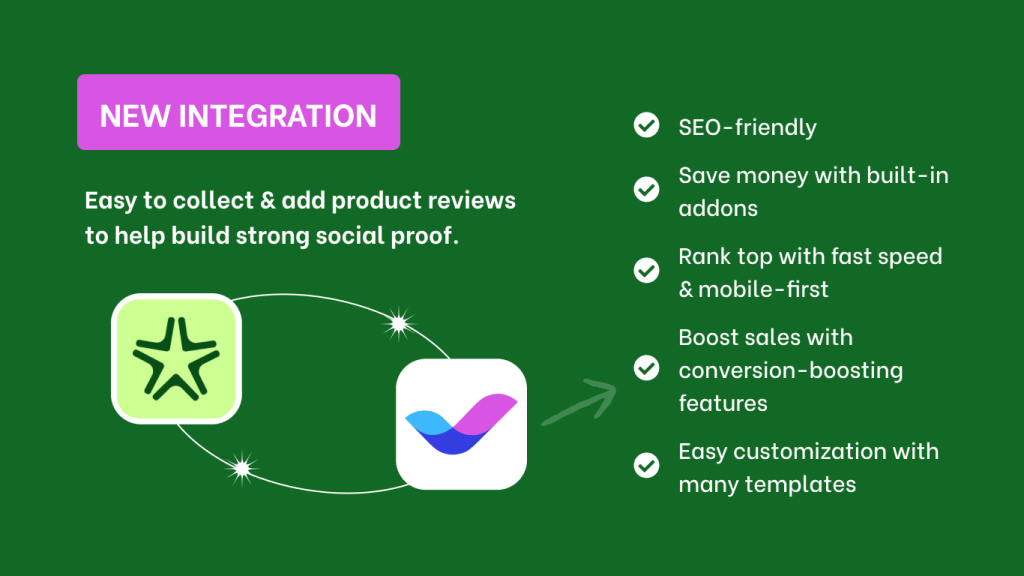 About Rivyo Product Reviews & QA
Rivyo is a powerful app that makes it easy to collect and add product reviews to your store. With Rivyo, you can quickly import valuable reviews from Amazon and AliExpress, display store average and rating popup widgets on your homepage, and highlight all product reviews anywhere on your store to increase brand identity. More importantly, you can also collect more reviews by sending automatic customized review request emails.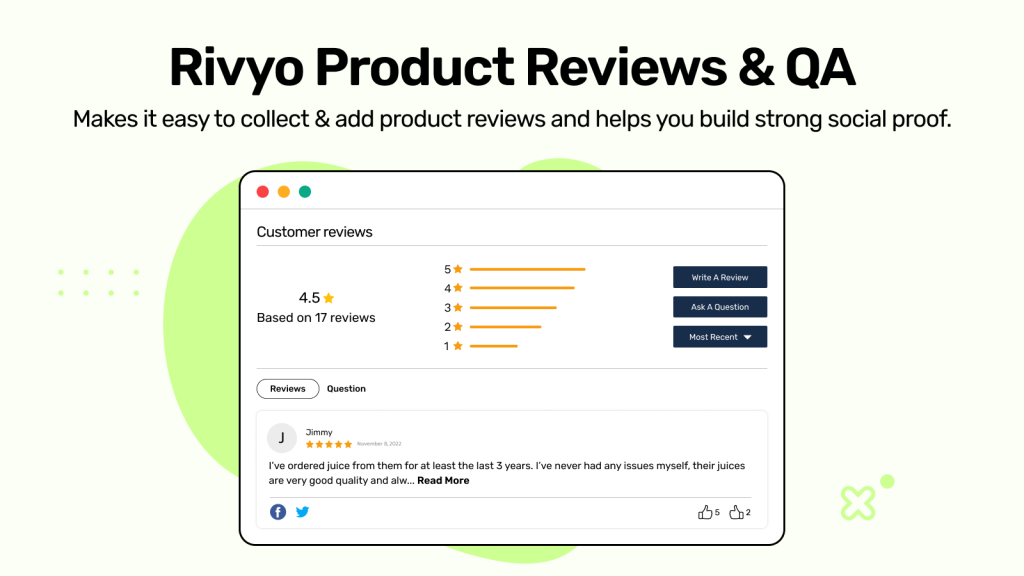 You can add and showcase Product Reviews, testimonials, Reviews & Ratings Popup widgets, and Store Average Reviews all in one app to build trust among customers. Together, Rivyo and Veda Builder provide a powerful combination of features that can help you build a strong online presence and boost your sales.

About Veda Builder
Veda Builder is known as an all-in-one Shopify page builder with these outstanding features:
Effortlessly create stunning & sales-boosting pages that convert visitors into customers without coding required.
Many awesome templates for various niches and purposes like promotion, mega sale, or holiday
Rank top with fast speed & mobile responsiveness
Save money with many built-in addons: subscribe pop/slide, fake sales pop, dark mode, scroll to top, etc.
Boost sales with high-converting features: product bundle sales, fake view, product popup, countdown timer, etc.
Easily customized with a drag-n-drop live preview editor & step-by-step tutorials.
Integrated with many popular Shopify apps like Rivyo Product Reviews & QA