New Successful Year With Multi Currency Converter
Sale Up To 50%
Our Awesome Shopify Currency Converter app Has Special Functionalities
If you wish to sell in multiple currencies, our only 20KB Multi Currency Converter app is the best bet.
Our app has a free plan available for online retailers and Shopify merchants.
170+ currencies and bitcoins
The app has an auto currency switcher and converts prices based on visitors' IP addresses, thereby improving the shopping experience.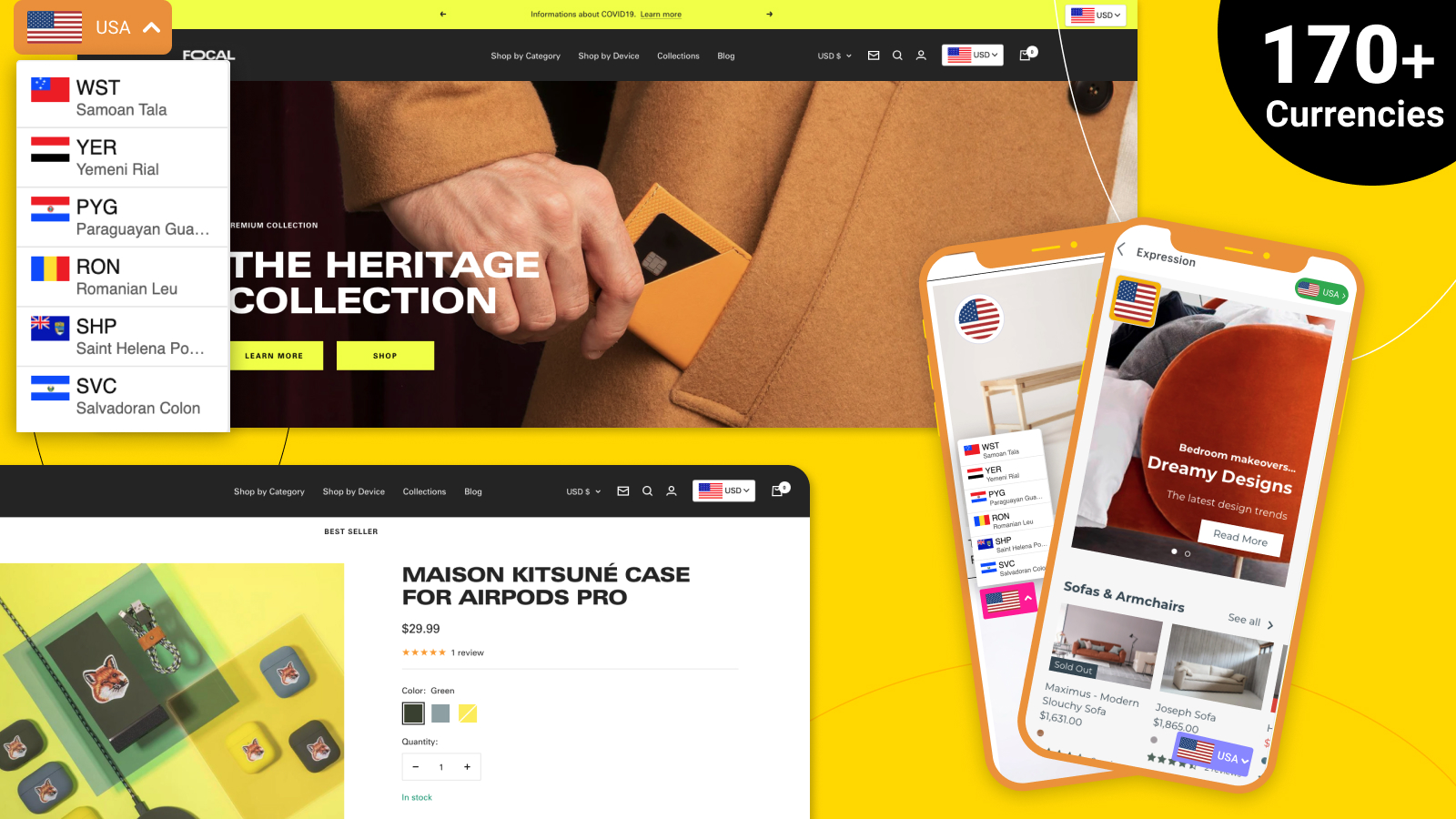 Shopify currency converter at checkout
Until today, almost no currency converter on Shopify app stores could do such a fantastic function. To enable Multi Currency Converter at checkout, you just need to set foreign markets you are targeting. Watch the instruction video of Currency Conversion at checkout to know how to do so.
Your customers only have to choose their local currency once since our clever program will save and show the same currency on other shop pages, the checkout page included.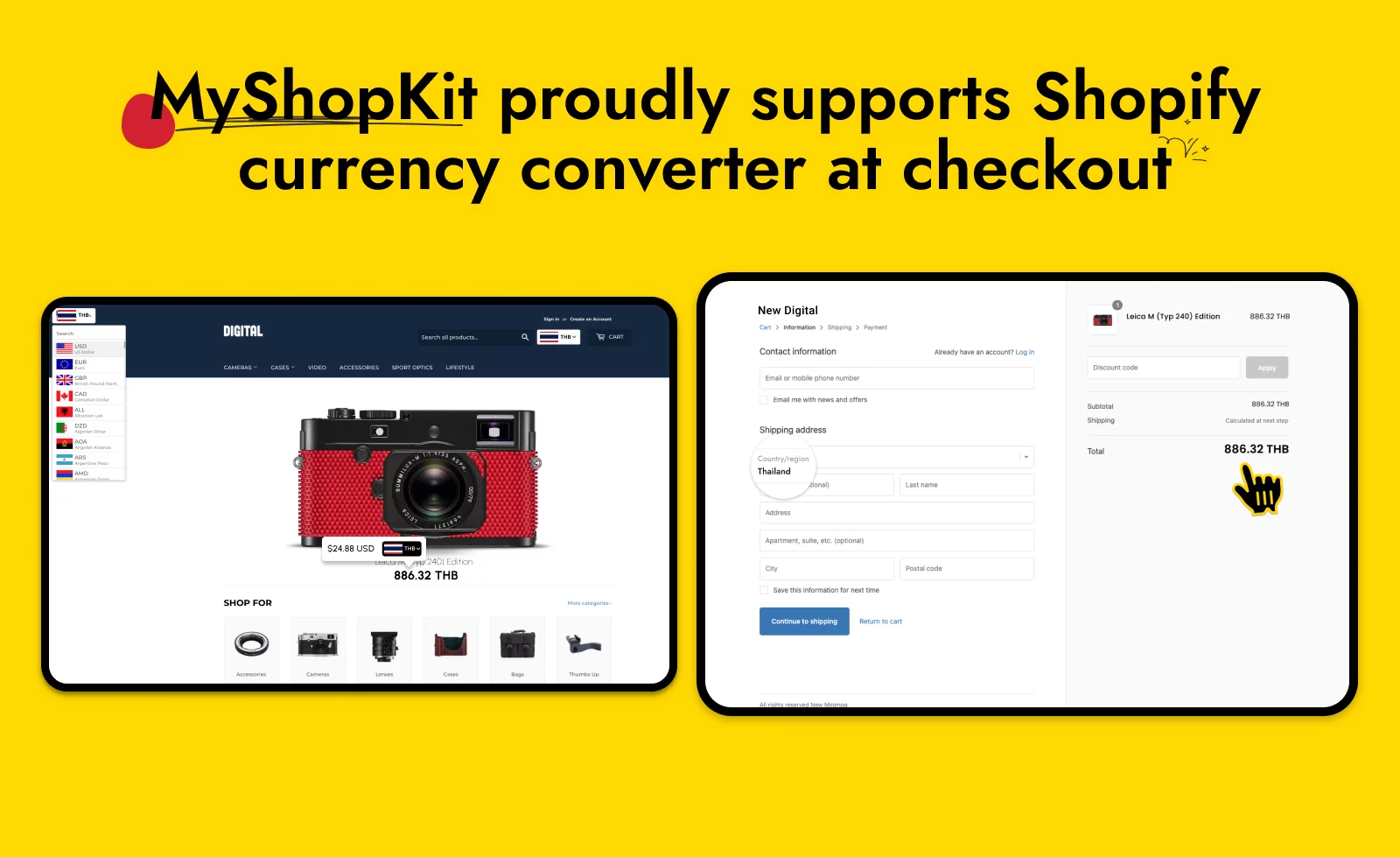 The toolbar's customization
The currency toolbar may be customized in terms of placement and style. On a single page, the toolbar can be placed in many locations. As for style, you may either choose one of our templates or create custom CSS to make your shop distinctive.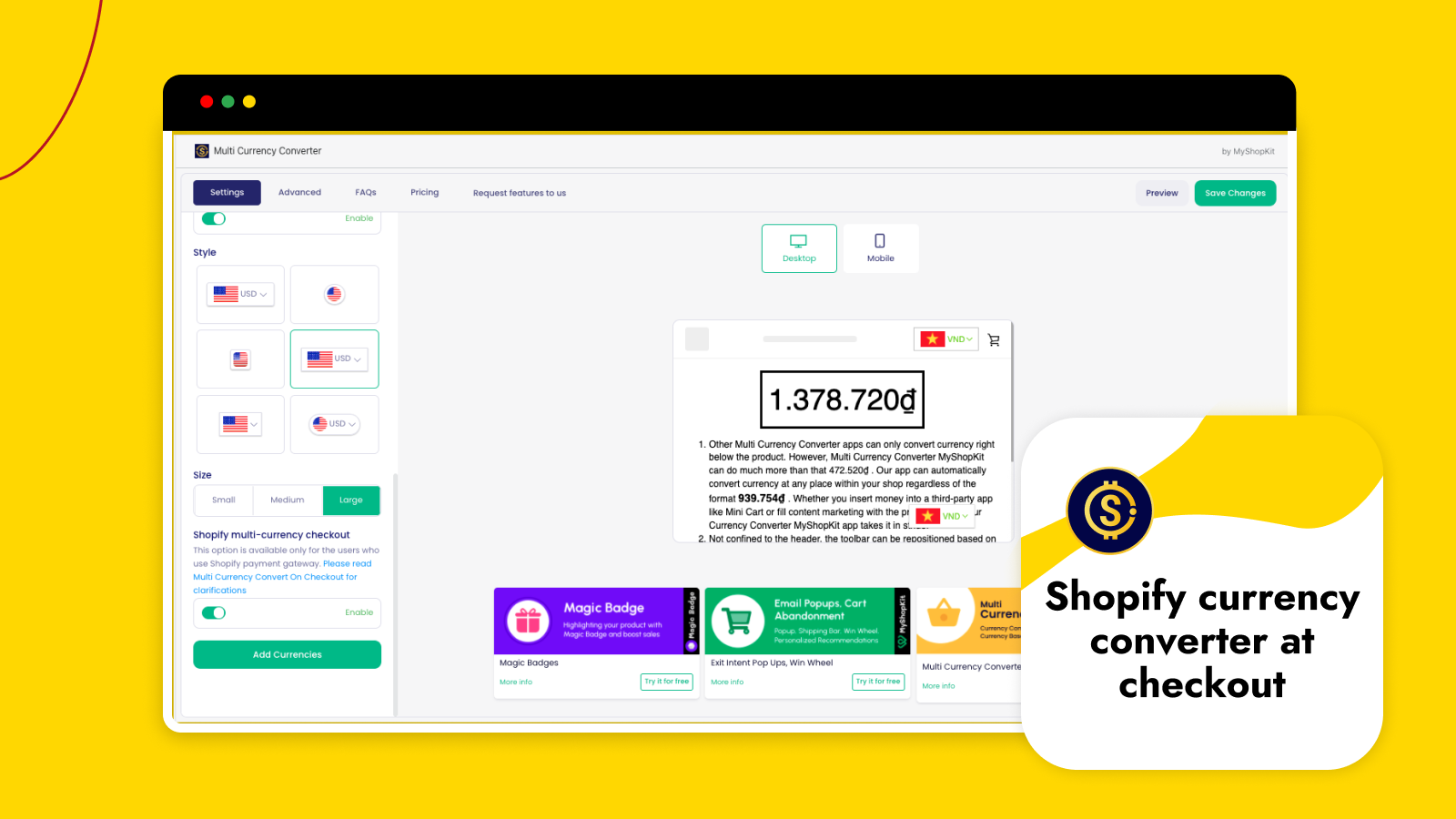 Our Multi Currency Converter allows for rounded currency conversion. The currency conversion rates are also updated on a regular basis.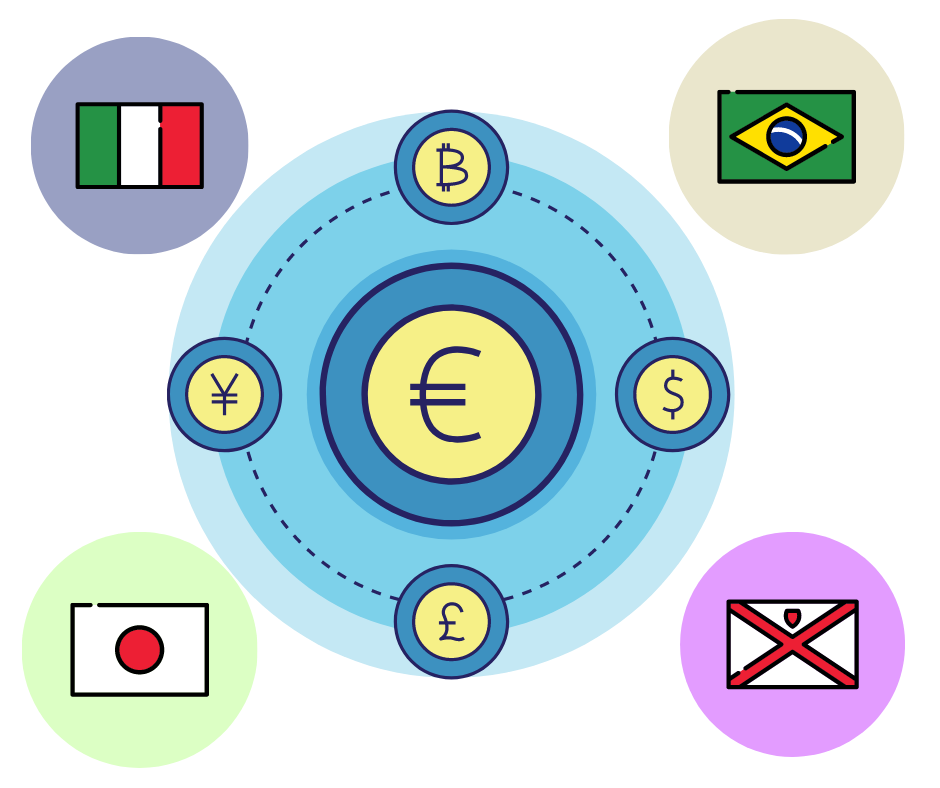 Currency conversion regardless of the format (3rd-party apps & blogs)
Whether you're utilizing a 3rd-party tool such as Mini Cart or adding the product's price to content marketing, our software can manage it all. It implies that the Multi Currency Converter can convert currencies in Shopify blog articles.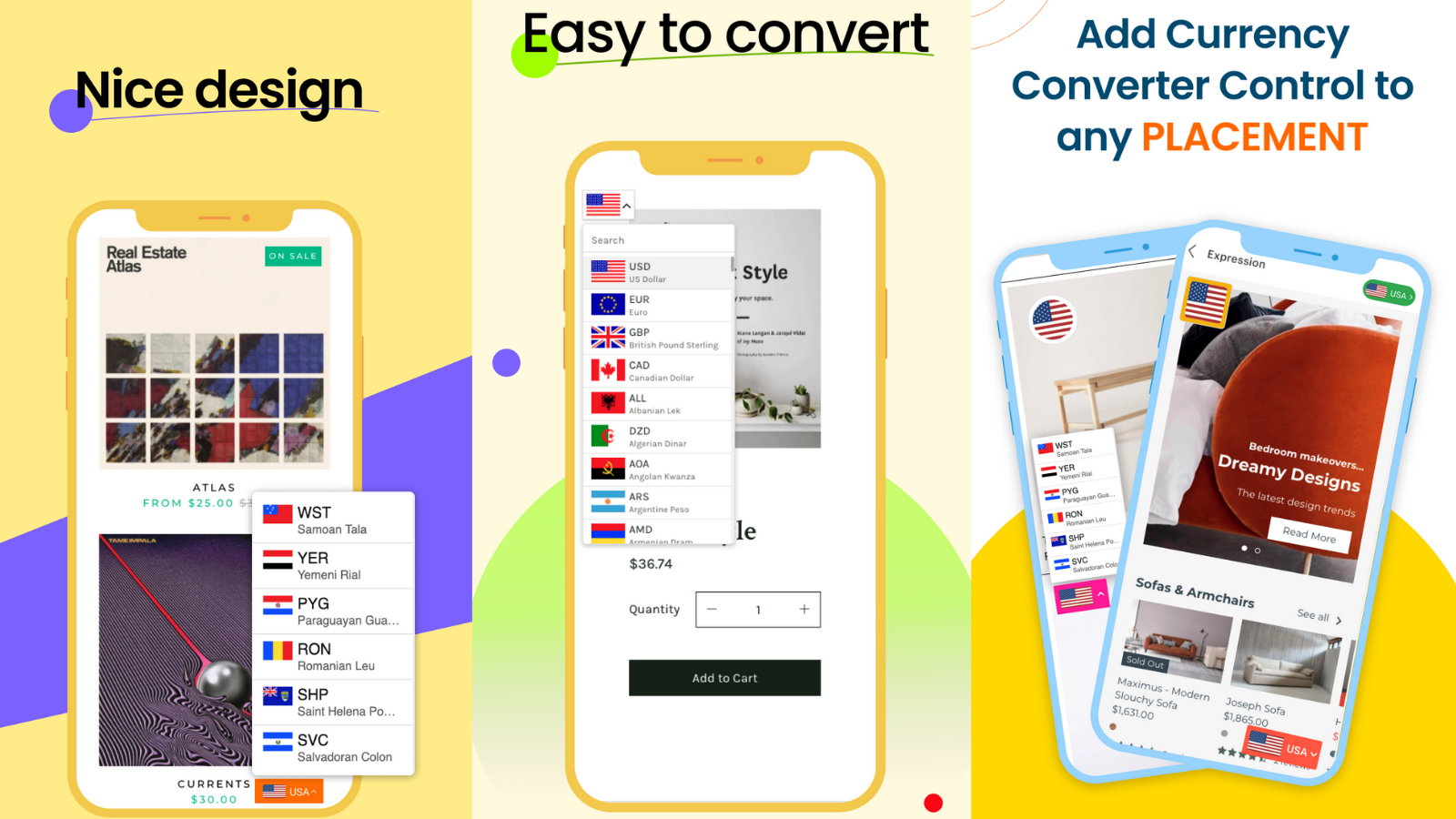 Best currency converter app Shopify
This is a tricky issue. However, in my opinion, the best Shopify currency converter should be capable of converting prices across all of your shop's pages (e.g blog posts, at the checkout page & 3rd-party apps).
Additionally, you have the ability to customize the toolbar to best fit your brand. Plus, the finest Shopify currency converter tool should also be SEO-friendly.
You might want to have a look at the article Shopify currency converter at checkout & more features with MyShopKit Multi Currency Converter to find out more about our app.