5 Excellent Ideas To Boost Your Sales With Announcement bar!
An announcement Bar is a typical sort of advertisement that you need to have on your website. This sort of promotion brings a lot of advantages to the sellers such as making your website more friendly, attracting and collecting customer emails, etc.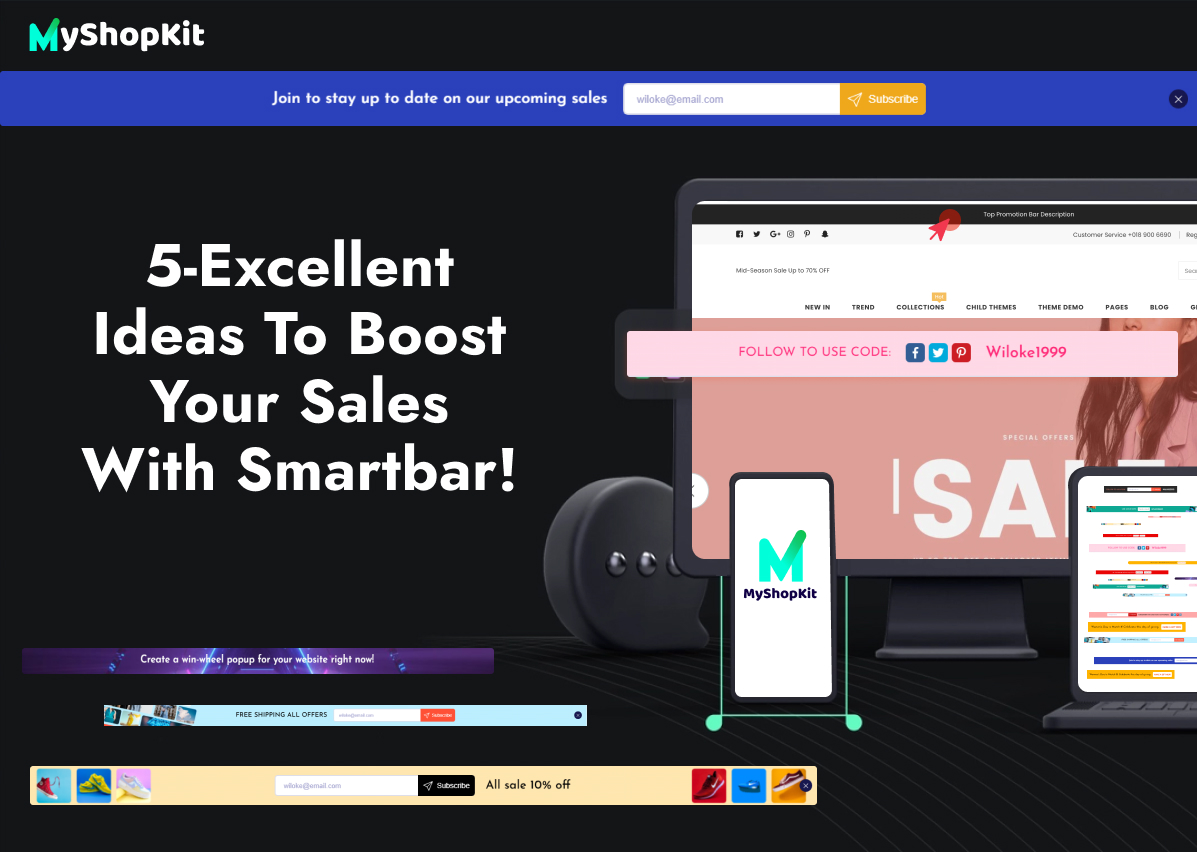 Announcement Bar appears in two positions in your shop: the top and bottom. It is always visible and appears when the website loads, rather than being thrown in the face of the relevant to most can assist you in completing a large number of tasks, such as:
Create notifications for a HOT product, Flash Sales, Sale Sessions, or any other shop's information that you want to share with users.
Free Ship Service: For example, you can give customers free shipping for all orders over $100.
Links to FAQ pages, blogs, etc.
Show an optin that can collect customer emails or boost your shop subscribers.
Can Announcement Bars replace Popups?
With the Announcement Bar, you can easily remind your visitors about your new products, invite them to join your email list, and become your followers or provide customers with free shipping and discount codes. This feature also supports indirect marketing. Using a short sentence like "Refer a friend and get $20 off your next purchase" will help you gain more customers.
Announcement Bar offers many useful functions; however, it can't compete with Popup. According to statistics, Announcement Bar has a substantially lower conversion rate (effectiveness) than Popup. Popup is 3.09%, whereas Announcement Bar is 0.5%. Therefore, although your website will have a more user-friendly interface with an Announcement Bar, the number of emails collected or sales might be lower. This is the trade-off.
As a result, combining these two tools will be the best option.
This post offers five suggestions for creating an Announcement Bar for you. Announcement Bars, when used correctly, can help you optimize your shop and attract more customers.
5 Suggestions for creating an Announcement Bar
1. Use Call-To-Action button with outstanding effects or colors
If you think of your website as an aquarium, the Call To Action (CTA) button is a sharp hook that will help you attract a lot of customers. CTA can assist you in navigating your customers' flows when recommending other related products and motivating them to buy. Based on previous customers' excellent effects, don't forget to make your Smart Bar stand out from other elements on your page.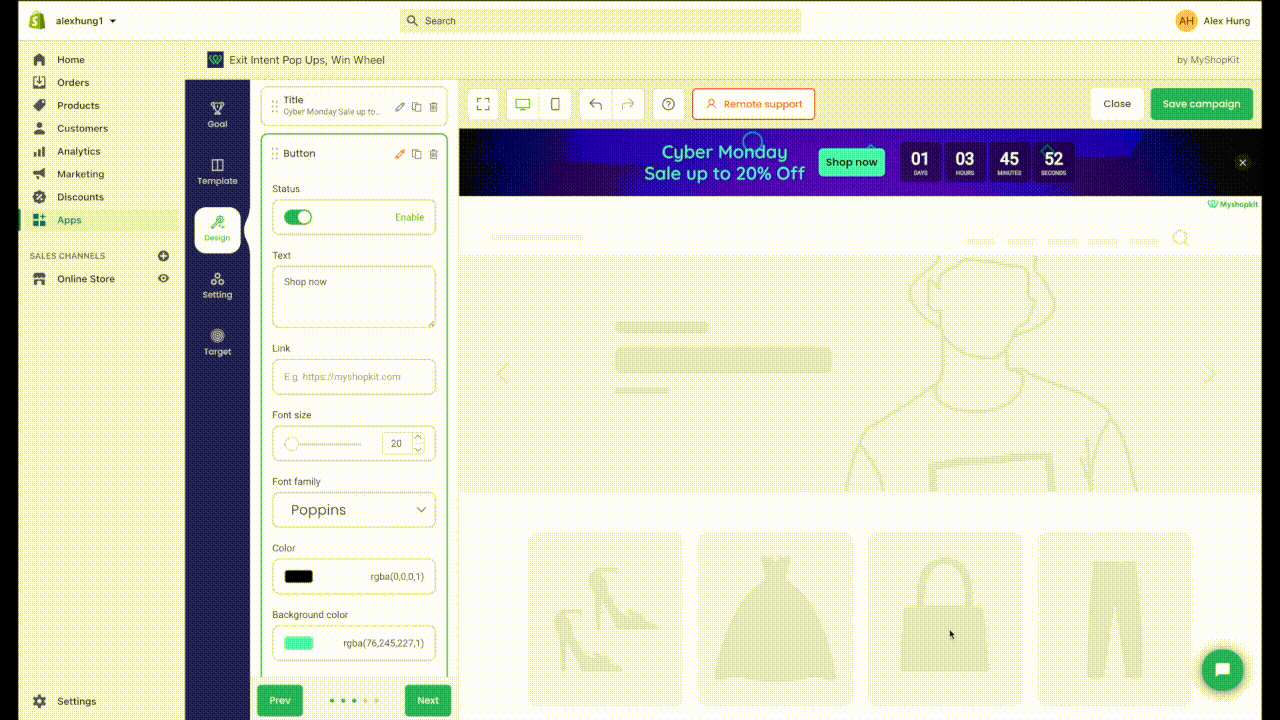 2. Make a question
"Have you got a free ship code for the Christmas holiday yet?". Asking easy but effective questions is a good way to attract customers' attention. It might pique the customer's curiosity and motivate them to click your Call To Action button. When employing this strategy, keep in mind to ask a question that is relevant to the majority of your (potential and current) visitors. For example, questions about gifts or upcoming holidays will be a great idea.

3. Introduce new goods to Top Bar
Introducing your new products or best sellers to visitors plays a vital role in boosting your revenue. You can attach the goods in Top Bar. Now customers can easily see the products you wish them would purchase. To attract more attention, remember to use eye-catching images, colors, and amazing words.

4. Use Countdown Timers
Procrastination is the nature of human beings. In most cases, we only act quickly in an emergency. That is why, by including a countdown timer, you can encourage customers to purchase right away in order to receive incentives such as discount codes, free shipping, gifts, and so on.
Use red for your countdown timer or some words like last day, last chance, last hour, etc. These elements are powerful enough to persuade your customer to act.

5. Add social proof
Humans have always had herb behavior. For example, if someone else purchases an item, it demonstrates that this item is worthwhile. As a result, other customers will want to give it a shot. This is known as social proof, a fascinating psychological phenomenon that marketers frequently employ.
Displaying the number of buyers or reviews is an excellent way to attract customers. At this point, visitors can decide to pay for the service or goods rapidly based on the number of previous customers.
Conclusion
Every minor change you make to your website can have a significant change in your revenue. We've given you 5 ideas for creating an engaging Smart Bar to help you collect emails, increase conversions, and raise brand awareness, etc rapidly.
Get started right away to reap the unexpected benefits of Smart Bar. If you're not sure where to begin, try the Exit Intent Pop Ups, Win Wheel App for free to experience right away.