Fonts play a huge role in the design of websites and apps. The font you choose can dramatically change how your website looks and feels. This article will teach you how to find the best fonts for Shopify store.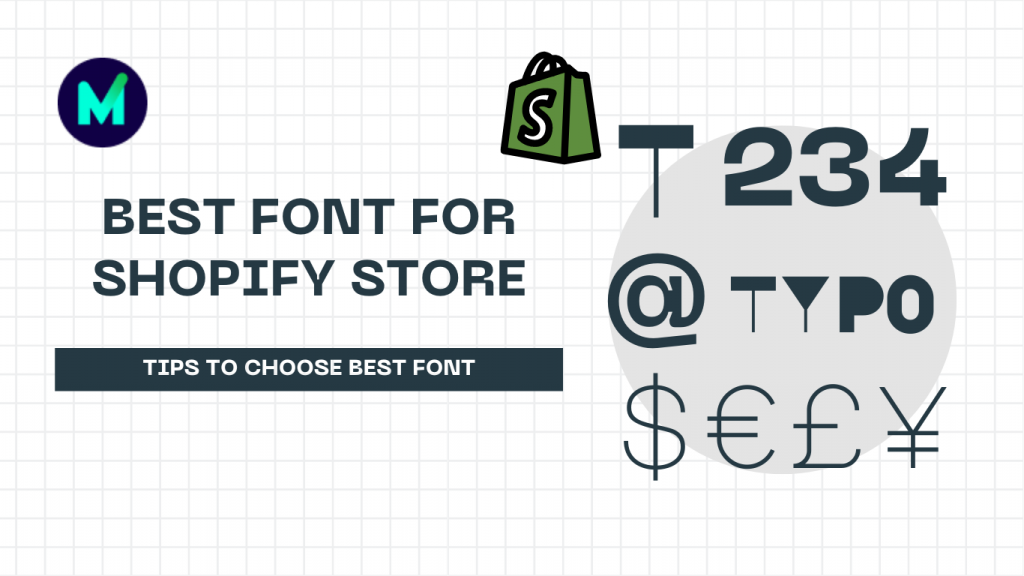 What is a font? Why is it important for your Shopify store?
A font is a set of characters that are used to represent letters, numbers, and symbols. Fonts are created by professional designers to help create an aesthetic look for a given project.
A font can be used in many different ways in your Shopify store. A typeface can be used as the main type of text on your website or as part of other design elements such as logos or headings. The font size can also play a role in how it is perceived by your audience.
Fonts should be chosen with care because they have a big impact on how the user perceives your brand and product. Fonts influence how your readers perceive your store since fonts elicit particular feelings, thoughts, and actions.
One research discovered that when companies used the same typeface for content and copy, memorability improved. According to MIT research, typefaces may have the capacity to influence people's moods & cognitive functions. Adopting typefaces that generate a good brand reputation can encourage shoppers throughout the path to purchase.
In other words, It's a chance to enable your brand's identity and voice to stand out. If you don't carefully select the best font for Shopify store, you could unintentionally undermine its trust.
Font Considerations when Designing a Shopify Theme
Fonts can be a tricky topic when designing a Shopify theme. There are so many different fonts, it's hard to know which one is the best. But, with the right font selection, you can create a professional-looking website.
The best fonts for Shopify store designs are fonts that don't have any extra lines that might break up your design. They also work well on digital screens and make text legible on the website.
In 2019, eCommerce site fonts are mostly sans serif or serif fonts because they work well in all resolutions and sizes on mobile devices and desktop computers.
How do fonts impact site performance?
So, you must consider site speed—a crucial SEO ranking factor—if you want to optimize your Shopify store to appear in search results. The faster your store loads, the more probable it is to rank high in search results. This will lead more people to discover your products or services.
For instance, Google Fonts are housed on distant servers, which can cause load times to be delayed by up to two seconds. In actuality, each font might increase the size of your page by 400 kilobytes.
The time difference between loading a system font and a Google Font is below.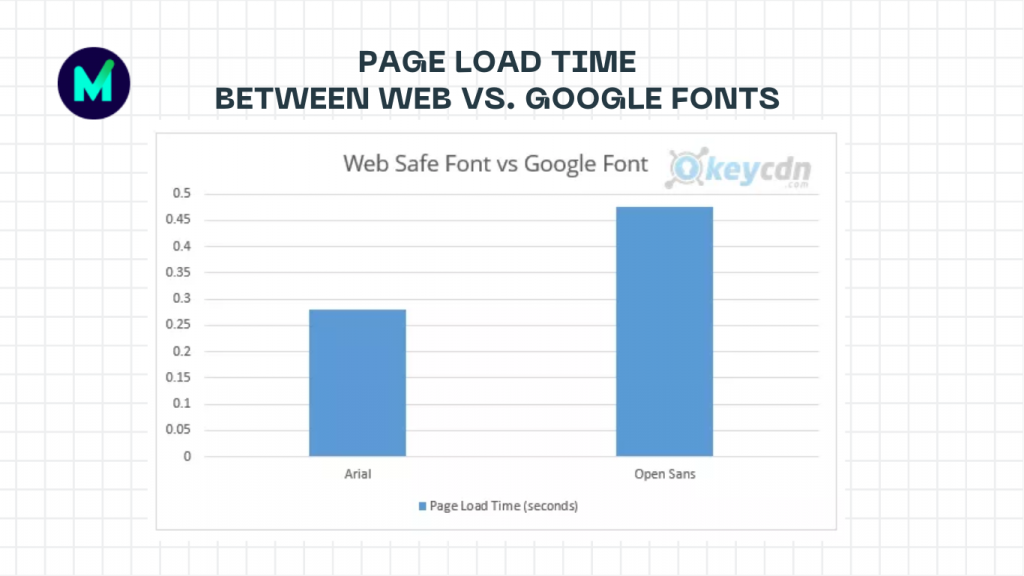 Additionally, Google claims that this affects both site performance and bounce rate.
Which Shopify typefaces are ideal for your store?
You could be trying out different Shopify fonts and wondering which ones work best for your store.
The following questions will help you determine:
What is the overarching theme and spirit of your brand?
What kind of perception are you wanting to create to entice your intended market?
Which values govern your brand?
What emotions do you want your visitors to feel?
Tips to choose the best fonts for Shopify store
Below are a few additional pointers to aid you in selecting distinctive best fonts for Shopify store:
Select your preferred font weights
There are several weight choices to choose from. Different weights may allude to various brand personas. Modernism, simplicity, and elegance are typically associated with typefaces that are smaller and more stylized. However, as your typefaces become larger, they begin to appear a little more casual, boisterous, and even extroverted.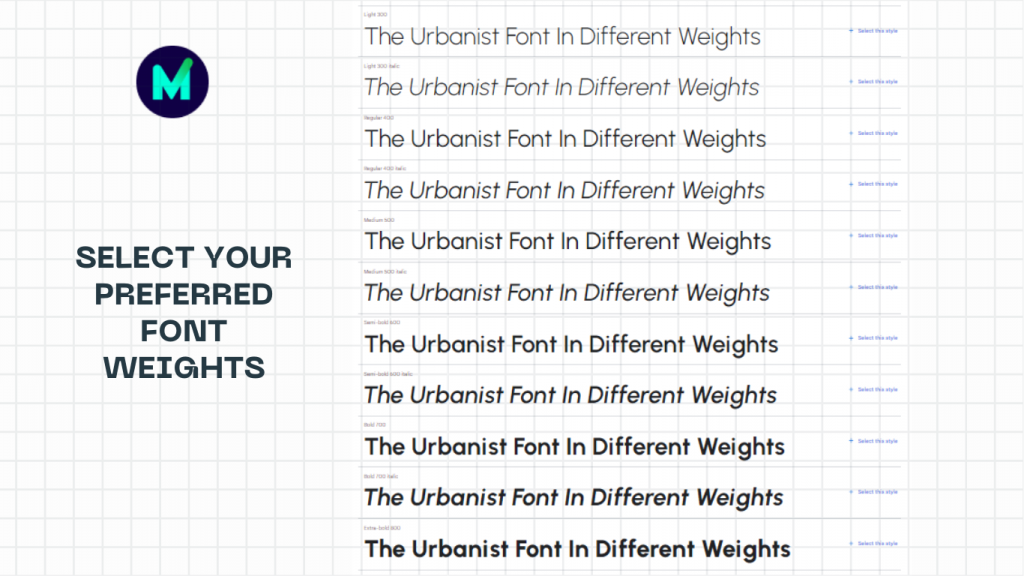 Think about using color psychology
Something you may not have considered previously is color psychology. The appropriate typefaces and color combinations may create a strong brand experience. You might be surprised to know that some firms have even registered their distinctive color schemes as trademarks.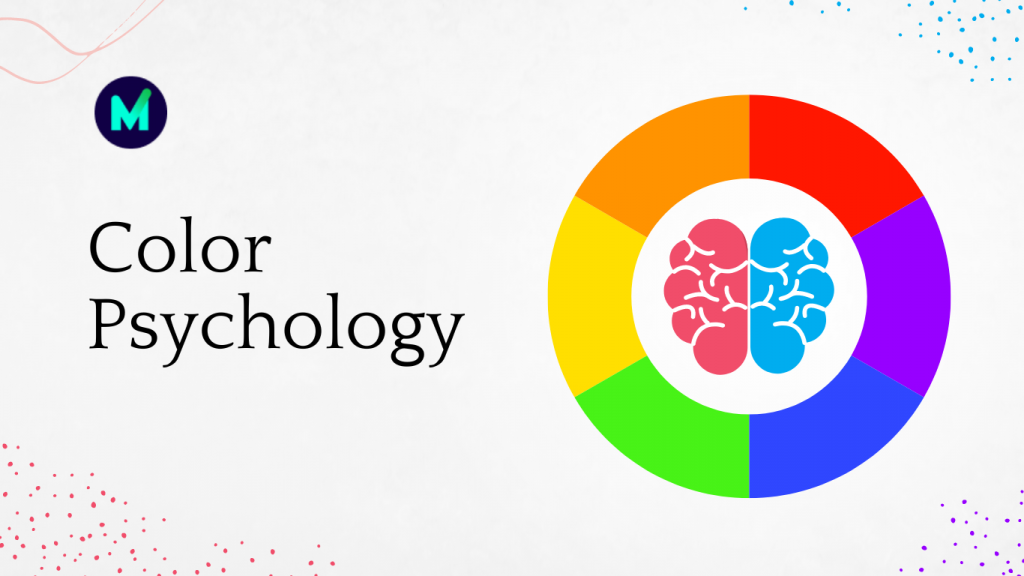 According to research, color alone accounts for up to 90% of how we evaluate individuals or objects.  According to a survey, yellow, brown, and orange are the colors that both men and women dislike the most.
Select contrasting or complementing typefaces
Pairs of complementary fonts enhance one another without creating a lot of conflicts. As an illustration, you may match a heading in bold format with the same font in standard font-weight. This suggests balance and harmony. Contrasting fonts are very different from one another in terms of their style, shape, thickness, and alignment. Using a sans serif font as your primary typeface and a serif font as your secondary font is a common way to employ contrasting fonts.
13 best fonts for Shopify store
A good font should be easy on the eyes, legible, and has a decent x-height (the height of lowercase letters). Here are some great fonts that are perfect for Shopify stores:
Arial

Times New Roman

Courier Family

Verdana

Palatino Font

Bookman

Trebuchet MS

Impact

Helvetica

Calibri

Cambria

Garamond

Didact Gothic

How to switch fonts in Shopify
In your admin dashboard, select "Sales Channels," then "Online Store."
Select "Theme" & click the "Customize" button that directs you to the editor mode.
Select 'Theme settings' from the left menu
Choose "Typography."  You may alter the font there for the main body as well as your headers and buttons.
Click "Change," select the appropriate font, and Save your changes!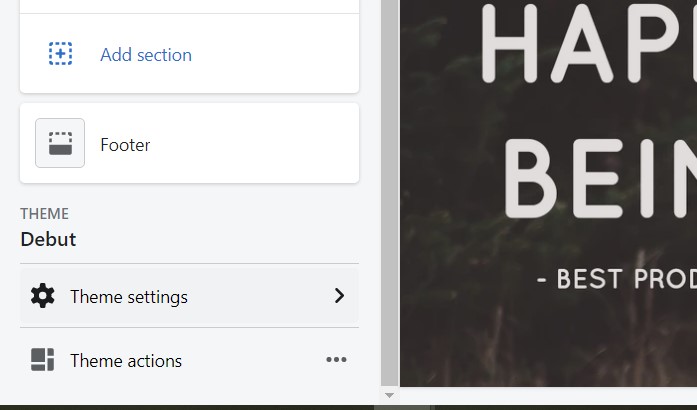 Conclusion
It might be challenging to select the ideal typefaces for your Shopify store. Hope our tips & 13 recommended fonts can help you out. You may create a pair that works well together by using characteristics like color, height, weight, and classification. Your Shopify store needs to appear absolutely stunning, with a distinctive brand aesthetic. Of course, typefaces have a significant role in this.
FAQs: Best font for Shopify stores
What factor is most crucial when selecting a font?
Whether choosing a font for a header, a button, or a blog article, readability is always the most crucial factor. Customers won't want to purchase if they can't read the information.
You should think about your brand's identity after readability. Is it informal or formal? cheaper or more opulent? Different fonts might help you reach your target audience and express the individuality of your business.
Are free fonts sufficient for my store?
Sites often don't require any fancy or unique typefaces, despite the fact that they could expand design options. The most crucial thing is to make sure the typography you pick is readable and complements the image of your store. You certainly will discover a free font that satisfies those requirements.
Can I purchase a font if I so choose?
You could already have a specially created typeface for your brands. So, yeah, you can import your own fonts if you want. However, it is advised to keep it the main typeface since custom fonts increase the load time.