We have several strategies for maximizing your vacation time while enabling your Shopify shop to prosper. Check out actionable tips on how to put Shopify store on vacation.
If you're anything like us, you undoubtedly occasionally take a vacation from work. You wish to spend some time for yourself or your loved ones. But what should you do if your eCommerce business remains open while you're away?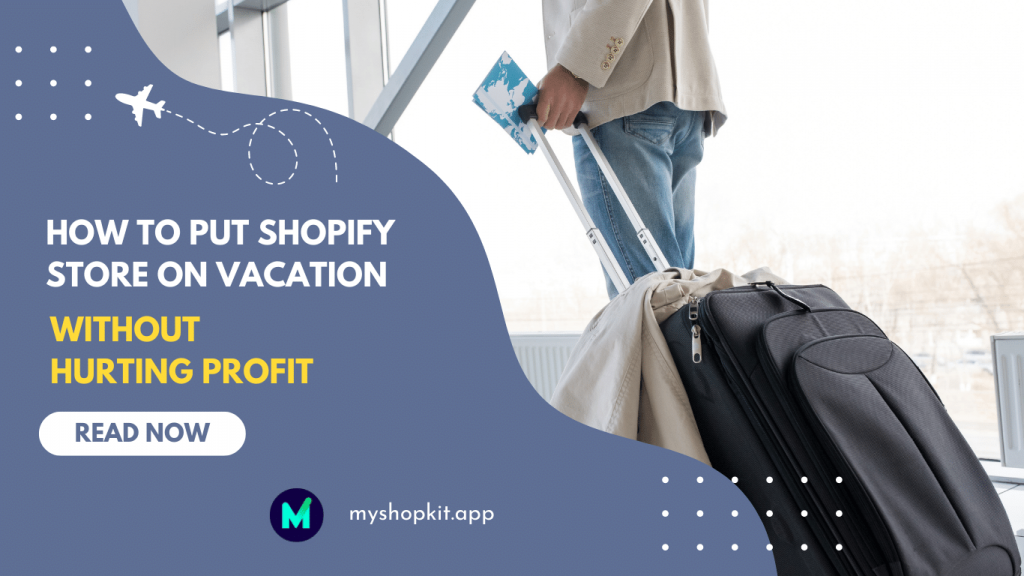 Keeping your business open while you away pose the threat of supply shortages, shipping failures, disgruntled customers, and additional stress during what might be an excellent time off.
How to put Shopify store on vacation without hurting profit
Subscription popup or banner
You can run your online store as normal. In other words, your customers can visit your Shopify store and make a purchase. However, you put a banner or display a popup with the message
We're on vacation currently; kindly leave your email to be notified when we are fulfilling orders. Feel free to shop in the meantime though! or something similar to that.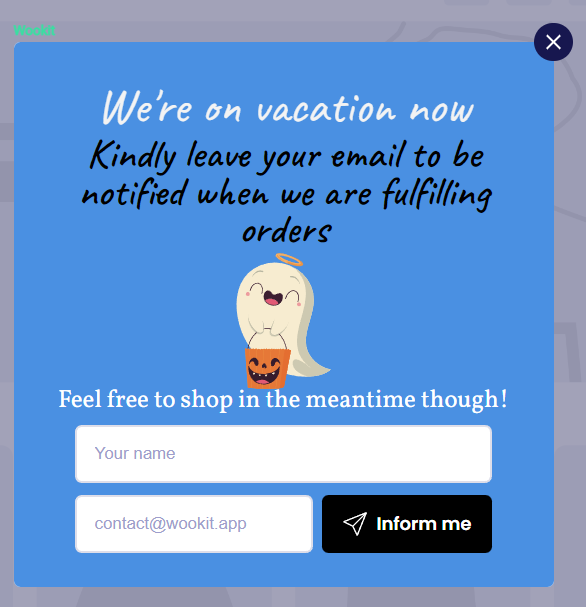 In this way, customers can know the reason why their products are fulfilled more slowly than usual. It also helps build trust with your customers because they know you prepare to avoid scenarios that might irritate your customers beforehand.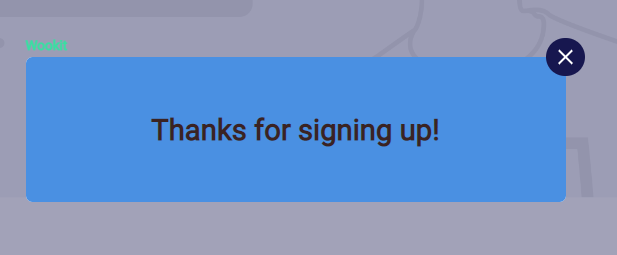 An additional benefit of this approach is growing your email list naturally without breaching personal data or information. That not only informs your message but also collects email. Kill two birds with one stone 🧨
Password protection
This is the greatest approach if you don't want people to buy at the store while you're away. To keep people out of your Shopify store, add a password. This prevents visitors from accessing your store unless they have your password. For VIP customers, you can give them the password so that they can go shopping (of course, you should tell them that their orders can't be processed until you're back).

You might be able to leave a note for the customers letting them know you're on vacation, depending on the theme you're using. Set password protection: Under Online Store -> Preferences -> Enable Password Page -> Set your password and note -> Save.
Pause and Build plan
This is a long-term solution when you take a long time off or your store is seasonal, only opening for a particular period of time. The checkout is disabled with the Pause and Build plan. However, your Shopify store is still online and open to visitors.
Customers cannot make any orders, but you can enter the Shopify admin and change your merchandise or storefront. Your monthly subscription charge drops to $9 USD when your business is put on hold.
When your shop is paused, you cannot use third-party integrations, online store checkout, POS, discounts, abandoned checkout recovery, or gift cards. How to put Shopify store on vacation by Pause and Build plan in 3 easy steps:
Go to Settings -> Plan in your Shopify admin.
Click Deactivate store -> choose the Pause and Build plan.
Review the plan's specifics thoroughly before clicking Switch to Pause and Build.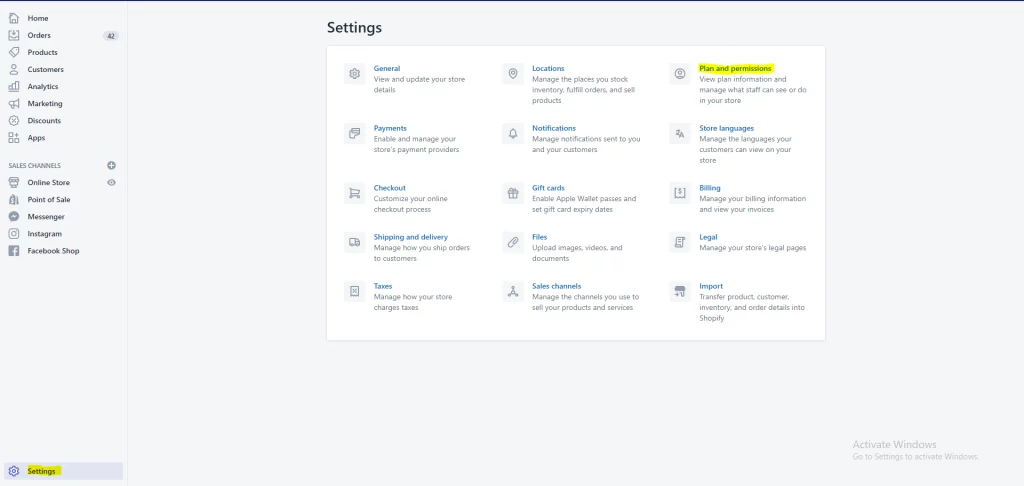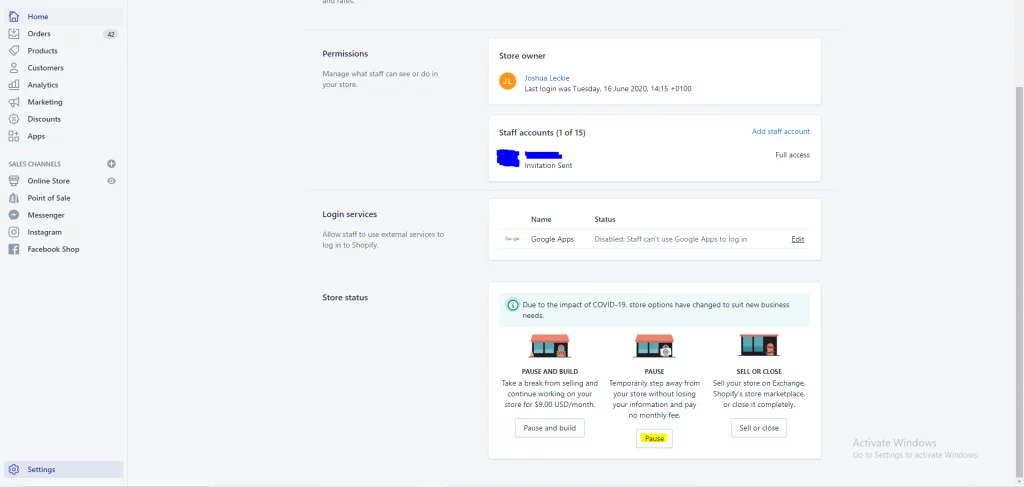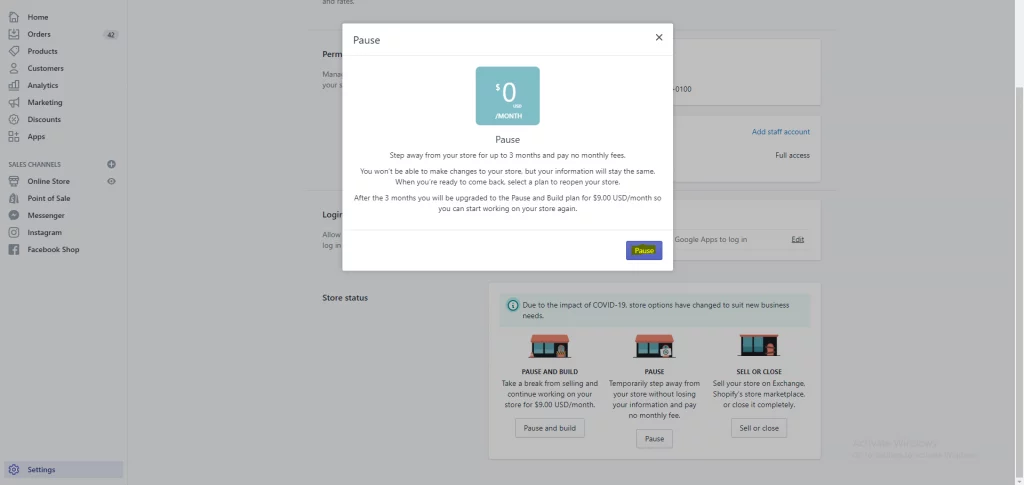 Customers may still see your items when you use the Pause and Build plan, but they couldn't really buy them. You may tweak your theme to remove the Add to cart buttons & product pricing to prevent people from trying to make purchases while your Shopify store is paused.
After your shop is paused, all of your apps are still running. You must cancel each app separately if you wish to disable them.
In case you want more customization to your current theme without impacting the rest, you can consider using Veda Builder – Advanced Shopify Page Builder.
Final words: How to put Shopify store on vacation
Running a one-person online business can be overwhelming and exhausting from time to time. It's necessary to take a break to recharge your batteries. Knowing how to put Shopify store on vacation without harming profit helps you have a wonderful holiday experience. Hope you can find the most suitable solution among the three options above.