We are excited to announce the integration between Veda Builder and Ryviu, a product review app that helps Shopify merchants generate eCommerce social proof, increase trust & sales. This integration is a great opportunity for Shopify store owners to streamline their review management process, enhance their store's credibility, and ultimately drive more sales.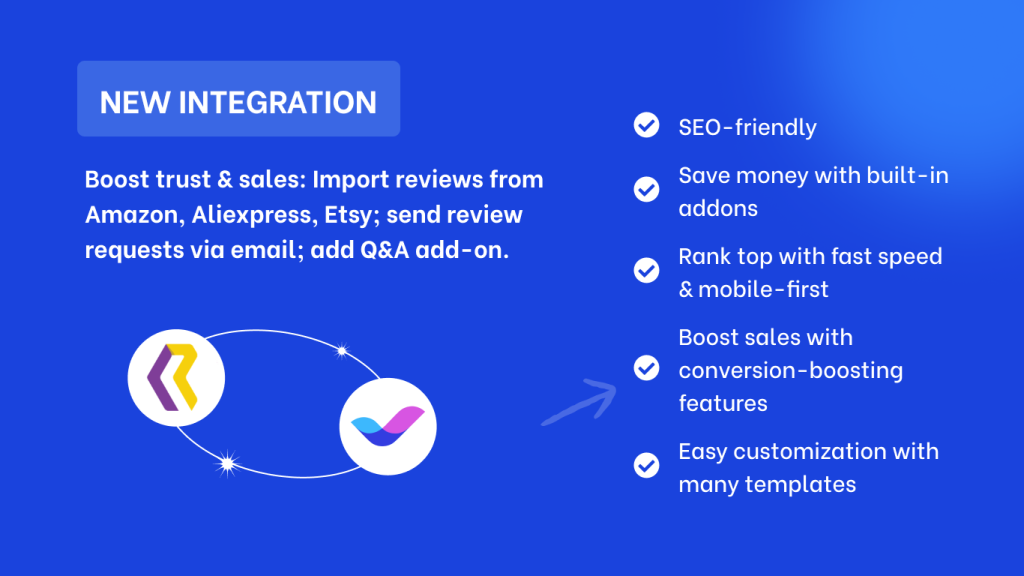 About Ryviu: Product Reviews & QA
Ryviu is a customer product review platform that has a big contribution to building social proof for your store easily & fast.
It offers you various powerful features for you to export & import reviews from marketplaces such as Amazon, Aliexpress, Dhgate, and Etsy to your eCommerce site. You can also manage, customize, and optimize reviews widget on your store.
Plus, Ryviu allows you to show star ratings on Google search results, show reviews notification, display featured reviews on your site, and add Q&A add-on. By leveraging these features, you can increase your site's conversion rate and drive more sales for your business.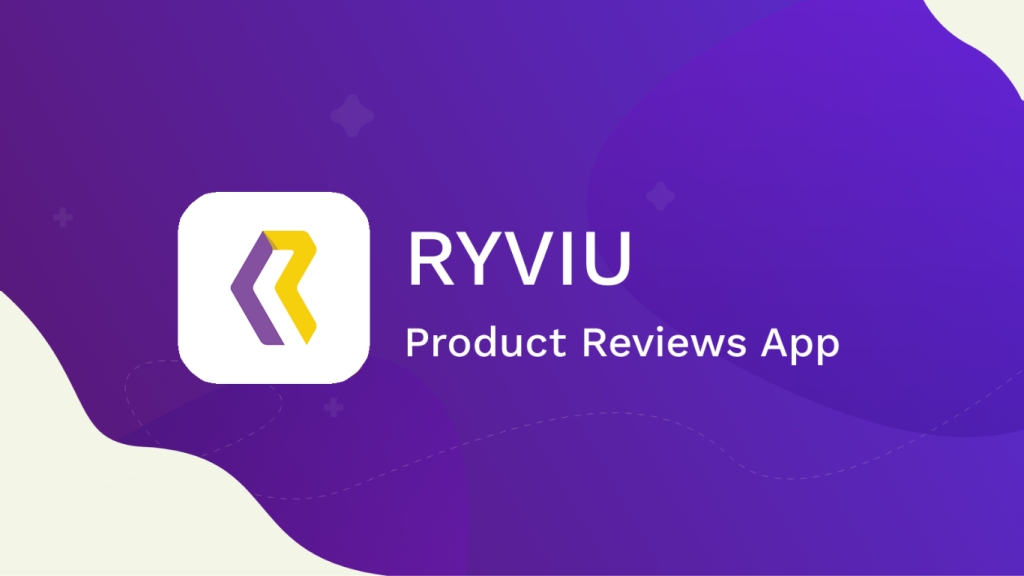 Improve your online reputation: By using Ryviu to display customer reviews on your Veda Builder pages, you can establish your store's reputation as a trustworthy and reliable source for products. This can help you stand out from competitors and attract more potential customers to your store.
Increase customer engagement: With Ryviu's Question & Answer feature, you can encourage customers to interact with your products and ask questions before making a purchase. This not only helps to build trust but also improves customer engagement and loyalty.
Boost your SEO: By displaying customer reviews and user-generated content on your Veda Builder pages, you can improve your search engine optimization (SEO) and increase your store's visibility on search engines. This can help you attract more organic traffic and boost your sales without relying on paid advertising.
About Veda Builder
On the other hand, Veda Builder is an all-in-one Shopify page builder that enables you to effortlessly create stunning & sales-boosting pages that convert visitors into customers without coding required. It comes with many awesome templates for various niches and purposes like promotion, mega sale, or holiday.
Veda Builder theme ranks top with fast speed & mobile responsiveness, and saves you money with many built-in addons such as subscribe pop/slide, fake sales pop, mini cart, dark mode, scroll to top, etc. It also boosts sales with high-converting features like product bundle sales, fake view, product popup, countdown timer, etc. Veda Builder is easily customizable with a drag-n-drop live preview editor & step-by-step tutorials.
With the integration of Veda Builder and Ryviu, Shopify merchants can now benefit from using both apps. Veda Builder enables you to display customer reviews seamlessly on your pages built with the app. This helps improve your review workflow, strengthen the credibility of your store, and ultimately boost your bottom line.
Conclusion
In conclusion, the integration of Veda Builder and Ryviu is a game-changer for Shopify merchants who want to optimize your review management, establish trust with customers, and increase conversions and revenue. If you haven't tried these apps yet, we highly recommend that you give them a try and see how they can transform your Shopify store.