Pets are becoming increasingly popular among people of all ages, and now more than ever, pet owners are shopping for their furry friends online. Shopify is the leading e-commerce platform for entrepreneurs looking to get their own pet store off the ground. This article will provide the most successful Shopify pet store examples, as well as some key statistics and insights into the online pet industry.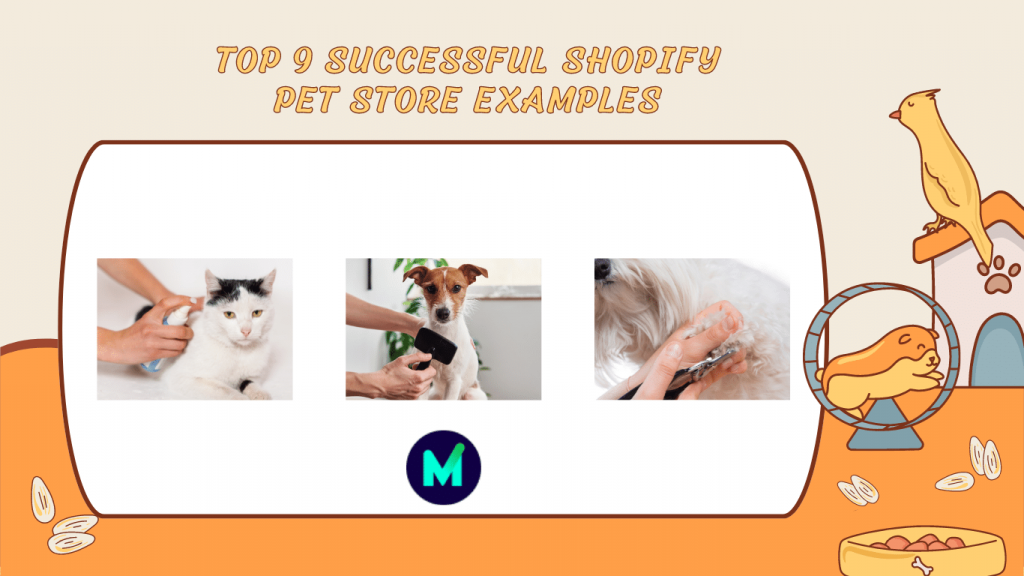 Statistics on Shopify pet stores
The following subcategories are the most famous:
Pet Food & Supplies products: 66.9% of Shopify stores
Dogs products: 38.1% of Shopify stores
Cats products: 8.1% of Shopify stores
Shopify pet stores have risen 54% year-over-year in 2022 Q3.
The top social media platforms for Shopify pet businesses are:
Instagram: 43.7% of Shopify shops
Facebook: 40.2%
Twitter: 9.7%
The top nations for Shopify stores in the Pets & Animals:
55.8%: United States-based Shopify stores
10.7%: The United Kingdom
8.6%: Australia
7.5%: Canada.
The number of different products sold in the Pets & Animals niche:
1 – 9 different products: 32.1% of Shopify stores
10 – 24 different products: 17.6% of Shopify stores
25 – 49 different products: 13.6% of Shopify stores.
Top themes used by Shopify pet stores:
The dawn theme: 16.7% of Shopify stores
The debut theme: 14.3% of Shopify stores
The impulse theme: 4.7% of Shopify stores.
💡 Find which theme a Shopify store is using by Shopify Theme & App Detector that is free.
Top 9 successful Shopify pet store examples
In 2015, the heavy-duty dog crate company Gunner, which takes its name from creator Addison Edmonds' own dog, set out to create "Man's Best Kennel." Gunner wanted a storefront as durable as the items they were selling. Every aspect of their crates was created and put through real-world testing to guarantee the protection of their four-legged friends.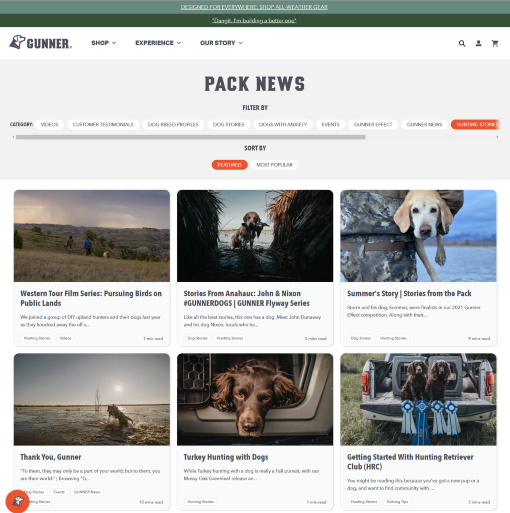 On the product page, customers can see how the product is used in real life via images and videos. And, there is a section illustrating the features and benefits of the product. What I love about Gunner is the Pack News area where you can read stories about how Gunner products help dogs have a better life.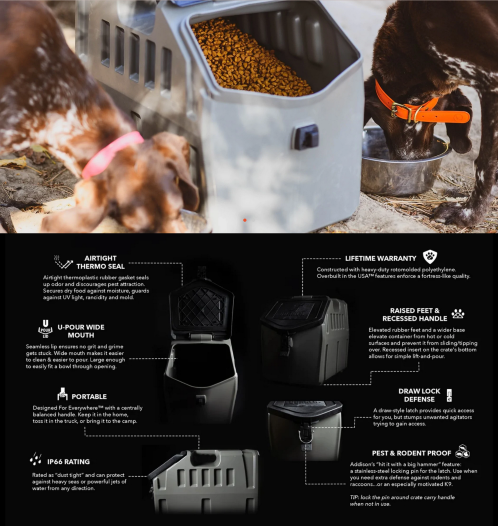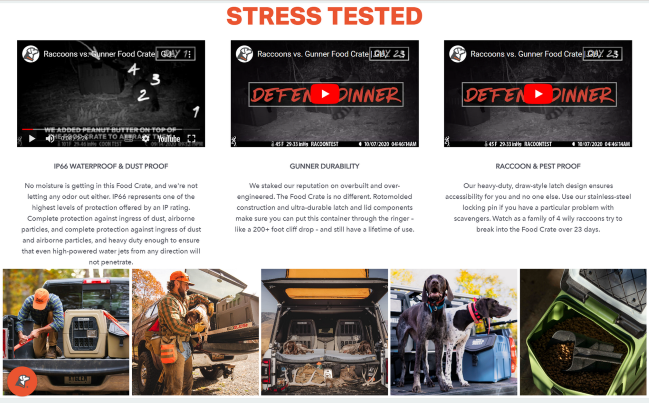 Jeremy Canade + Sophie Bakalar, a brother + sister team with extensive business expertise, launched the upscale pet brand Fable in 2018. Fable sells fashionable dog accessories that are created with both people and dogs in mind. They take great satisfaction in the excellent quality, distinctive design, and outstanding design of their items.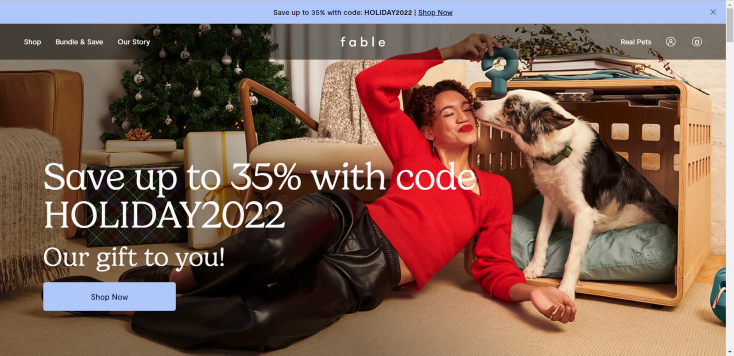 In terms of luxury pet eCommerce, Fable's elegant Shopify site satisfies necessary requirements with its attractive images, sophisticated style, and subtle product pages.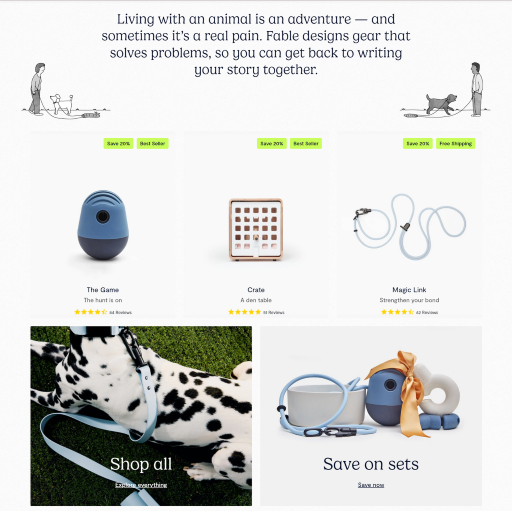 Pupnaps greets its customers with a discount popup to collect customer recommendations about new products.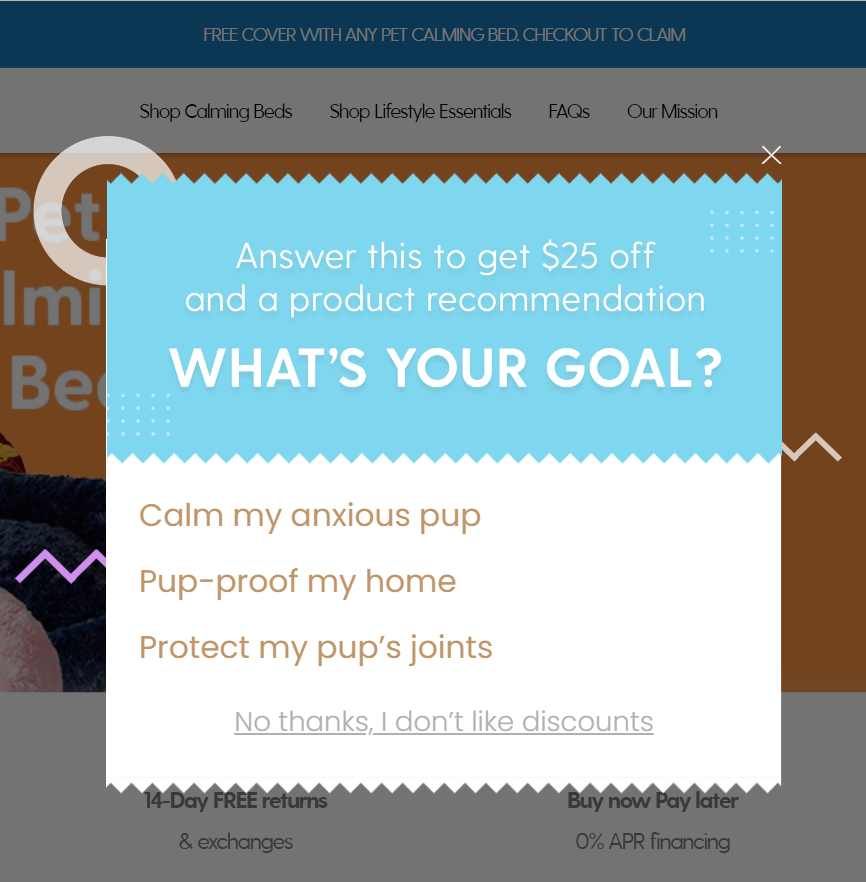 Pupnaps was founded with the purpose of addressing the growing anxiety symptoms in dogs and delivering "the finest sleep possible" to man's best friend. The ethical pet company, whose distinctive Calming Dog Bed went viral in Australia, revolutionized how much significance we place on our dogs' sleep.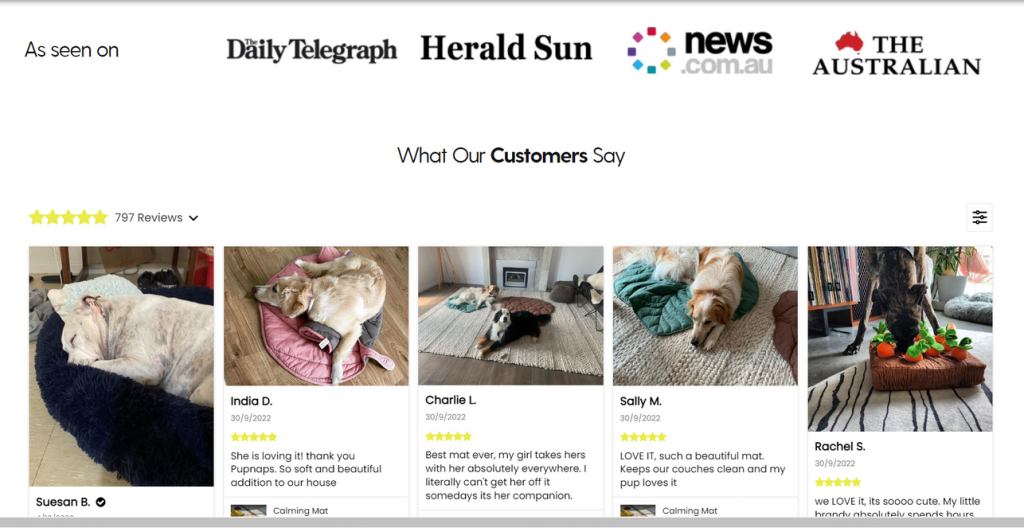 I have to say that this store did a great job regarding providing social proof via the reviews section. It also convinces customers to buy the product by explaining its advantages.
Forthglade was founded in 1971 by "a team of Devonian dog enthusiasts". It is currently a global pioneer for organic pet food. They employ their 50 years of pet nutrition knowledge to create excellent dry, wet, and natural treats. They are passionate about maintaining dog food that is nutritious, wholesome, and uncomplicated.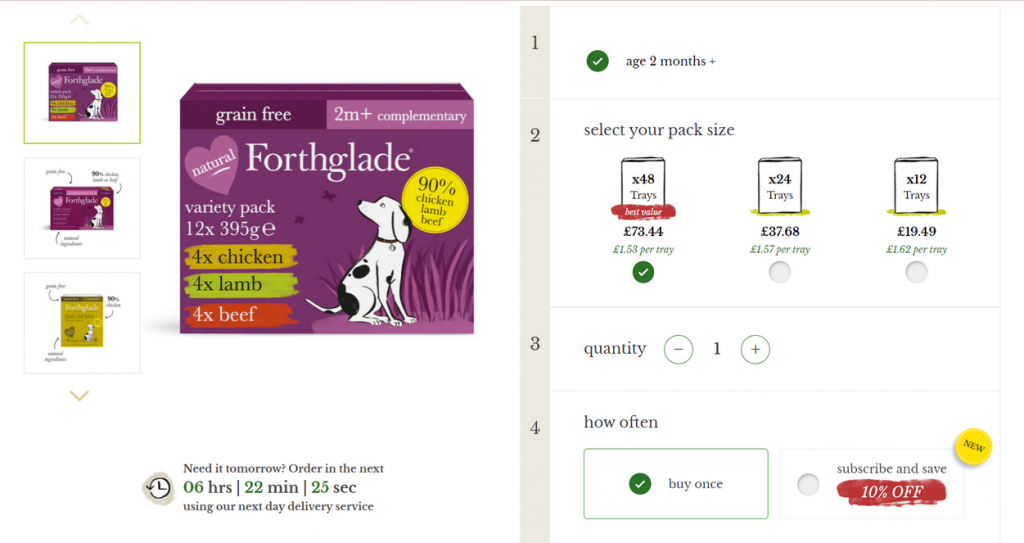 I really love its collection page and product page. I can see dogs everywhere in this Shopify pet store. It also has an ingredients and benefits section that features eye-pleasing drawings and pictures.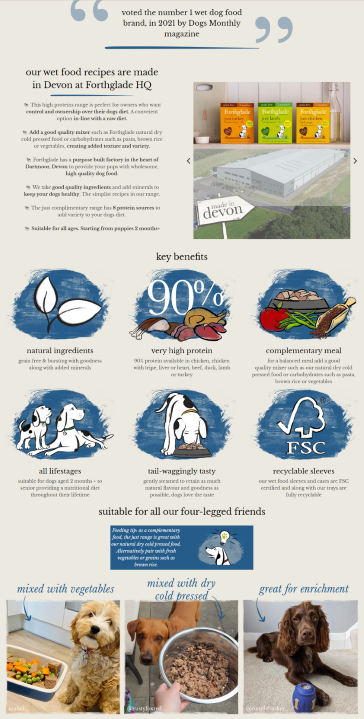 Dutch is a 2021-founded online pet healthcare service. It seeks to offer treatment for pets' common issues. This, hence, helps reduce the burden that frequent trips to the vet inflict on both owners and pets. Cat and dog parents will be able to connect with veterinarians and pharmacies to receive medical advice & required drugs.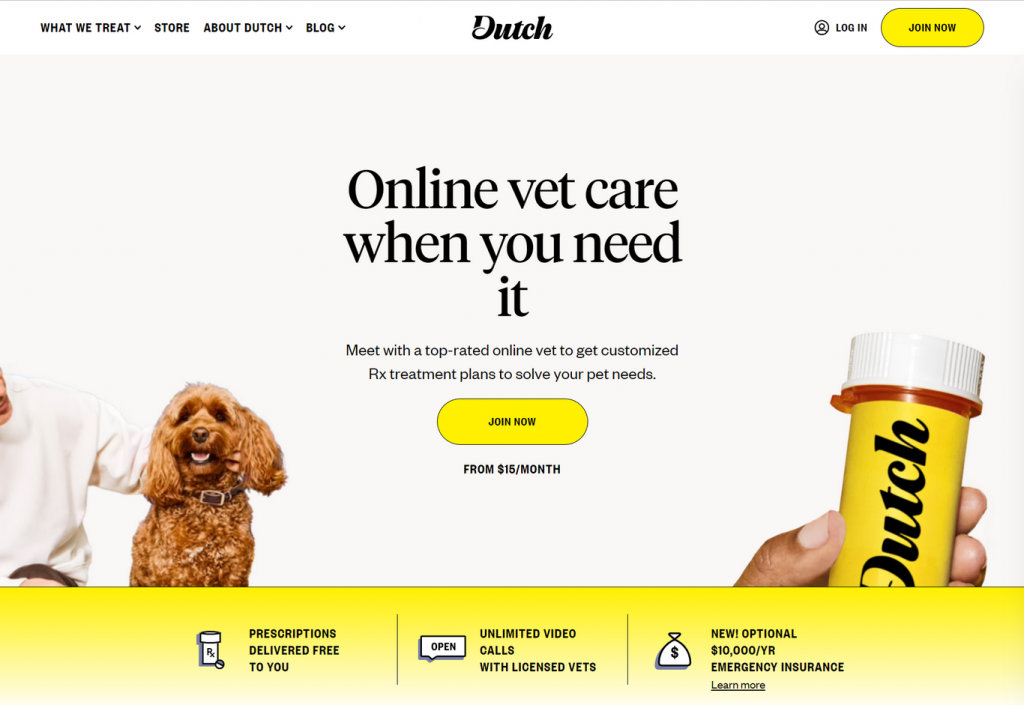 This Shopify pet store provides its customers with assurance by specifying the services and how professional their vets are. And, content like "Comprehensive care, without the stress" makes customers confident in the offered treatment.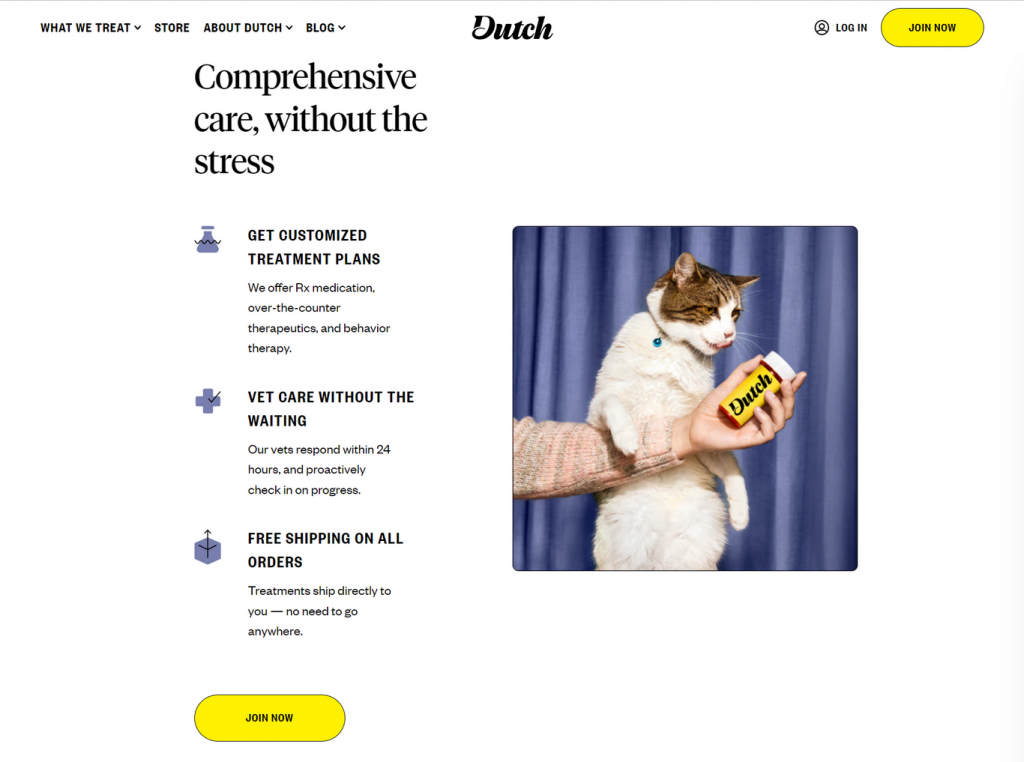 YuMOVE was also motivated by co-founder John Davies' cherished pet, named Charlie. He slowed down in his old age until he could hardly get on/off the sofa. Davies made the decision to launch the UK's top-selling veterinary joint supplement business after experimenting with numerous alternatives.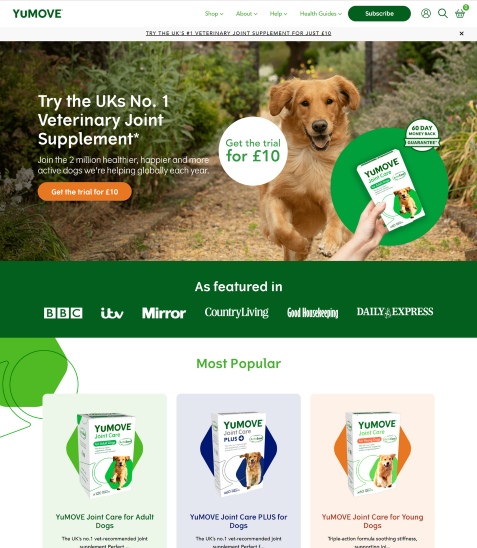 YuMOVE, an animal-loving company with over 15 years of experience, is committed to ensuring that every cat, dog, and horse has a mobile and happy life. It does so by offering sustainably sourced pet goods made with only natural ingredients. Products can be purchased once or on a recurring basis.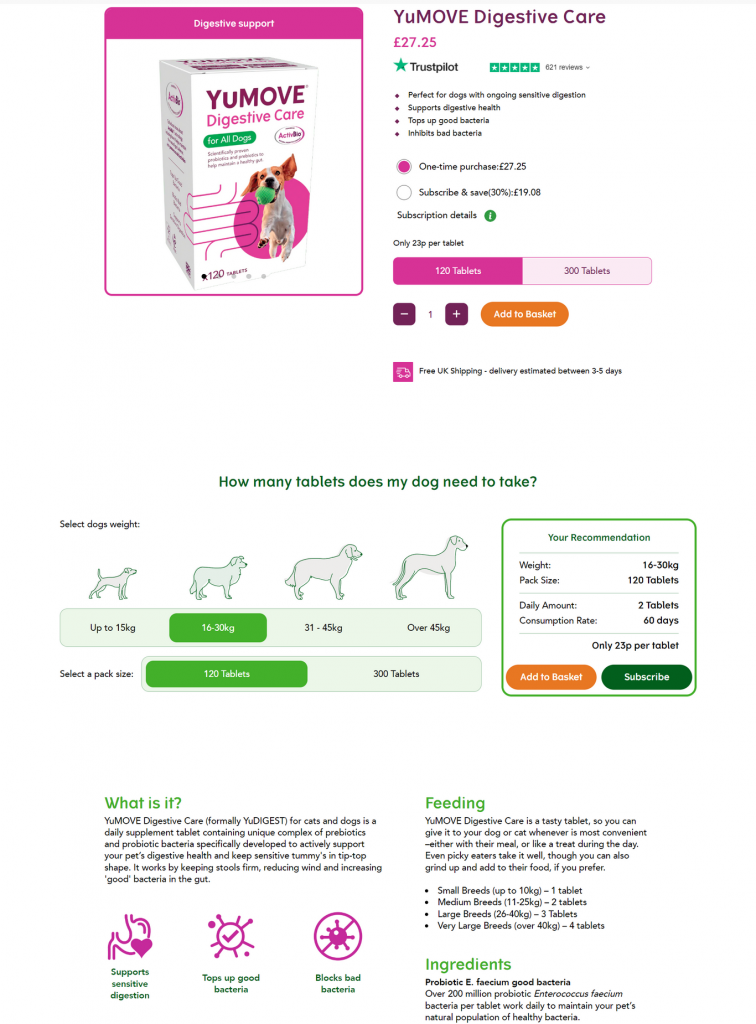 PETstock, is a family-run pet food & supply company that was established in rural Victoria. Their adventure began in 2002 when Shane Young & his brother David founded the business, building the brand around their steadfast commitment to animal welfare as well as family values.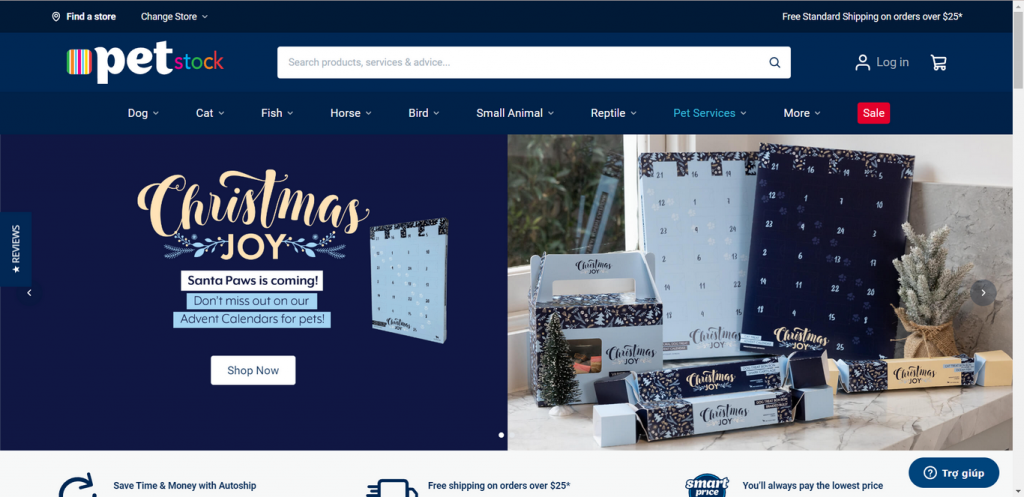 Besides providing a variety of one-time purchases for various animals, PETstock also provides access to a number of services including grooming, boarding, and veterinary care, as well as a subscription for their pet food.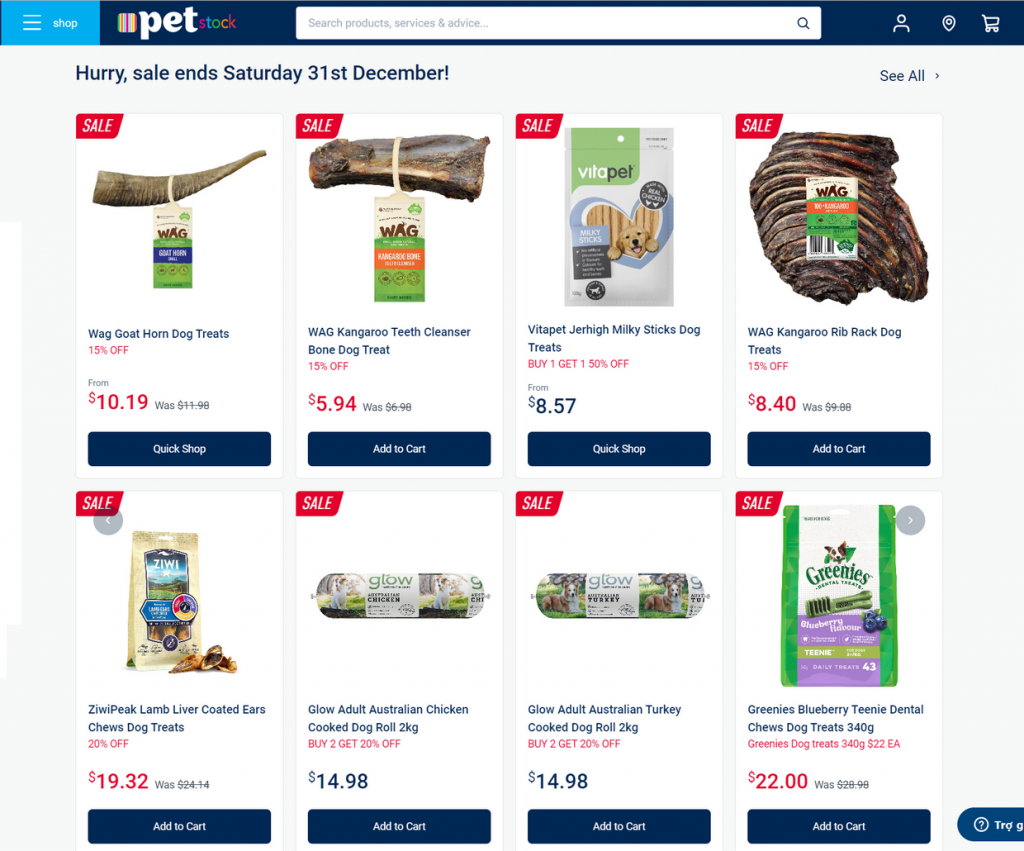 What catches my attention is the Sale section that says how long the sale lasts. More importantly, the product image has a SALE badge and Quick Shop. Therefore, customers can add to cart without leaving the current page. If you want to have such a badge, you can install the Product Badge app that allows you to add many more interesting badges like Sale, New Arrival, Best-Seller, Low Stock, etc.
Petlab Co. is "designed for pet parents, by pet parents". This Shopify store sells everything from grooming supplies to vitamin supplements. This relatively new but quickly expanding London-based firm is revolutionizing the pet supplement market.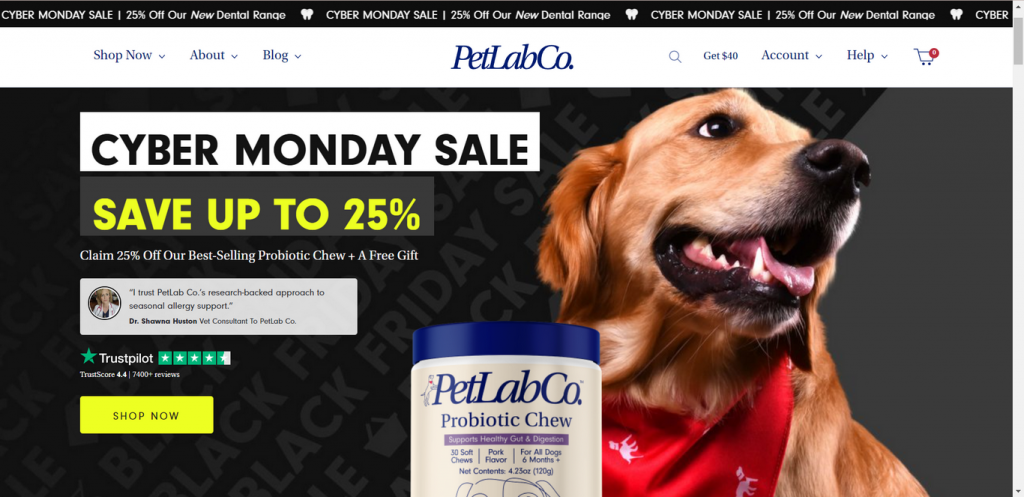 Petlab Co.'s food and grooming products have found a place on Shopify, which helps with its flexible subscription model. Benefits include free fast shipping, monthly free gifts, automated reordering, and free access to professional guidance. This store is committed to quality & driven by its core purpose of enhancing dogs' lives.
The distinctive pet care company Honest Paws sells high-quality CBD products for cats and dogs. Rose's mobility improved and the disease was completely gone after her owner Chelsea Rivera gave her a month of human-grade CBD oil. Soon after, in 2018, Honest Paws was established, providing a remedy for hurting pets all around the US.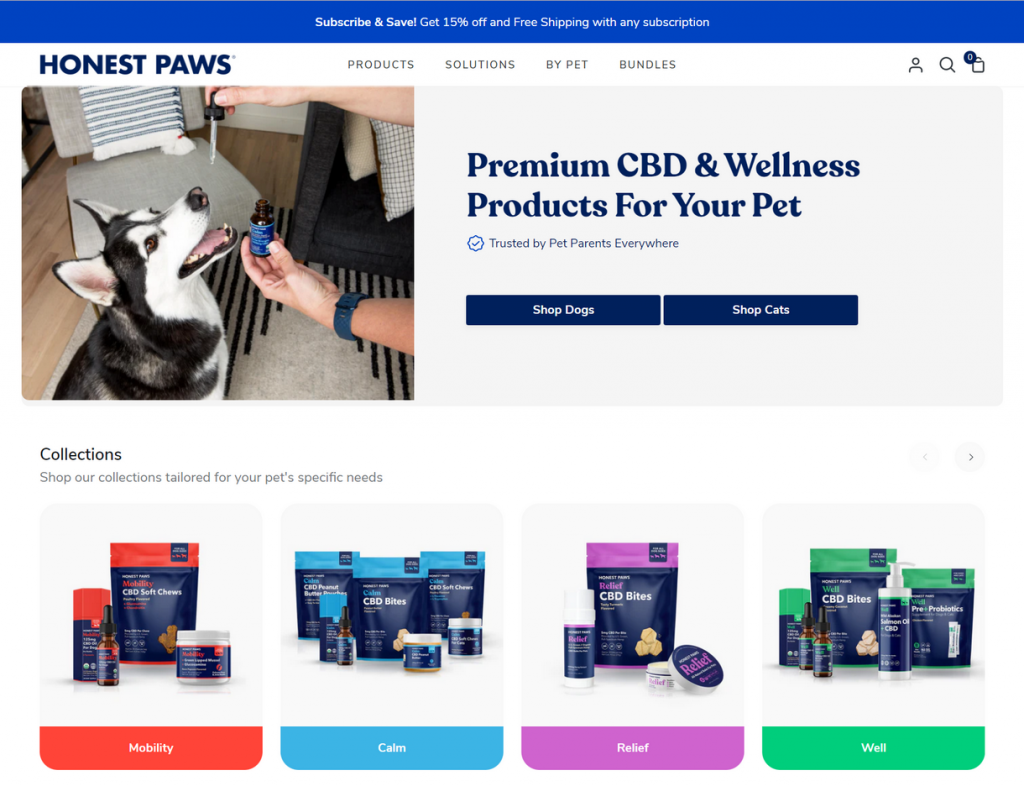 For the sake of high-intent customers, the Shopify site provides a simplified, needs-based navigation experience. This helps connect them with the items they're looking for as fast and effectively as feasible. From the homepage, customers may access collection pages that are appropriate for their dogs' requirements.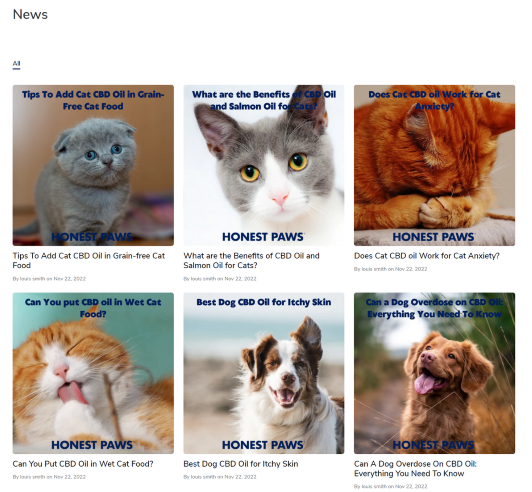 Additionally, the Honest Paws blog provides a wealth of information on their organic, lab-tested products, giving buyers the comfort of mind
You can also see many other Shopify pet store examples in Webinopoly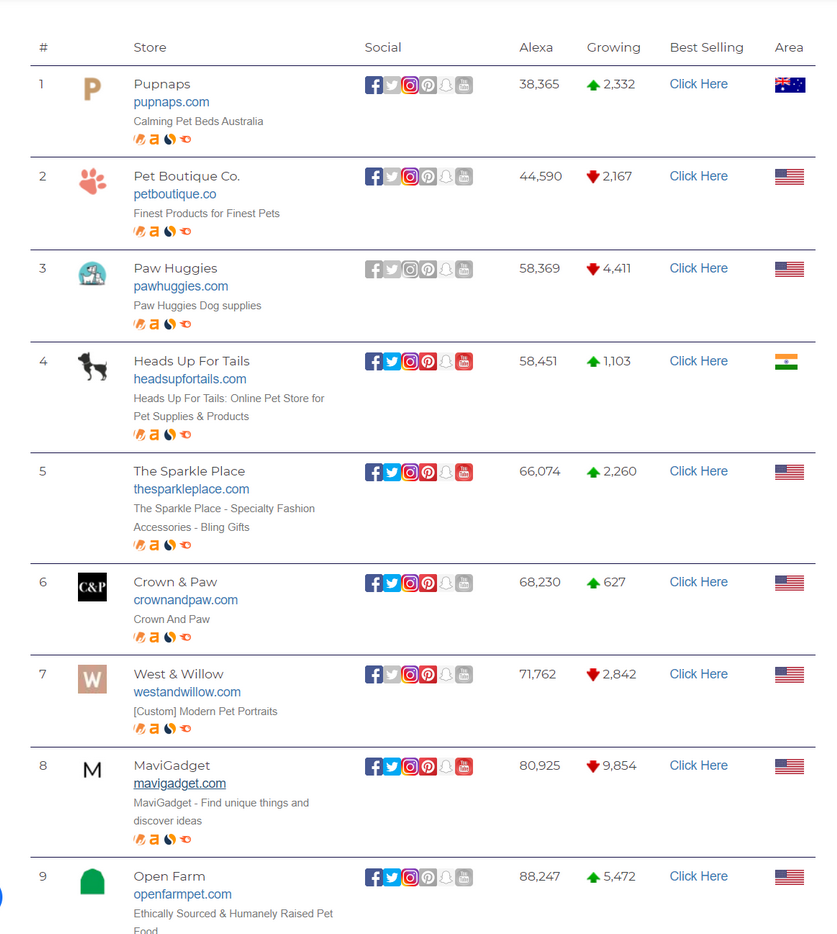 Shopify pet store examples: Conclusion
In conclusion, Shopify pet store examples have been shown to be a great opportunity for entrepreneurs and business owners. These examples demonstrate that there is potential for success in this sector, as well as plenty of ways to customize the digital store to fit the unique needs of customers. Furthermore, the statistics speak to this growth potential, and may even be an indication of a larger trend toward shopping online for pet products. Overall, it's clear that creating a Shopify pet store can lead to financial rewards if done correctly.