There are a variety of popular Shopify wholesale store examples. Each has its own strengths and weaknesses that you can look to for inspiration. MyShopKit has shortlisted the top 8 successful ones. Check them out! 👇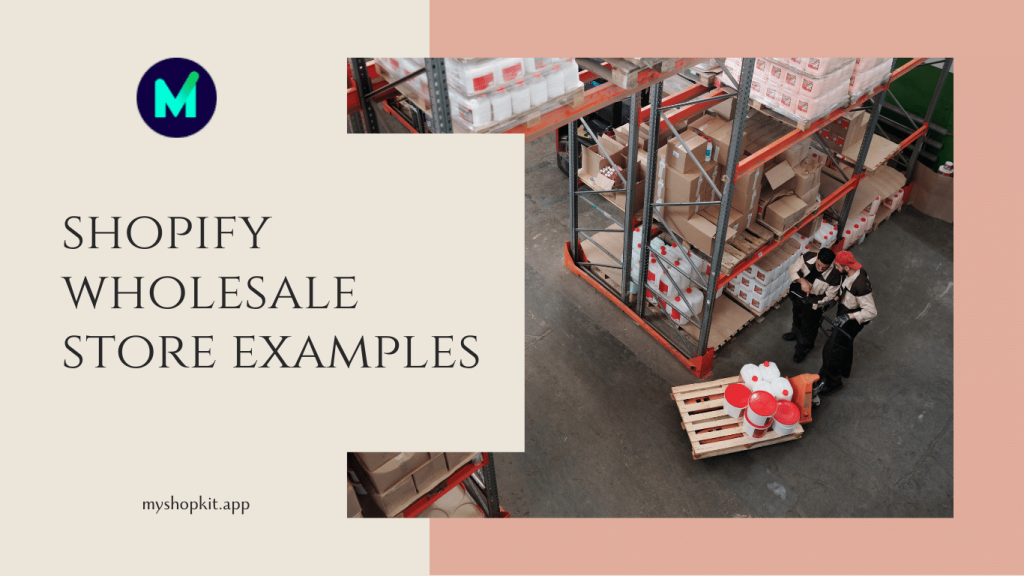 Top 8 Shopify wholesale store examples
Endy Sleep is famous for selling high-quality Canadian mattresses, bed frames, and pillows, to B2C and D2C customers. The company succeeds in offering free trials, which shouldn't be possible for bedding items.
Endy Sleep offers 100 days of cost-free mattress trials to B2C customers. Customers who adore their items can purchase the mattress throughout that time. In the event that you are unhappy with their Canadian mattresses, a complete refund is also an option.
This Shopify wholesale store is highly responsive, useful, and light. The mega menu offers shortcuts to the most outstanding products. I particularly like the product image with the badge (15% OFF). Besides On Sale badges, you can also add more badges like Best-Seller, New Arrivals, Trending Today, etc.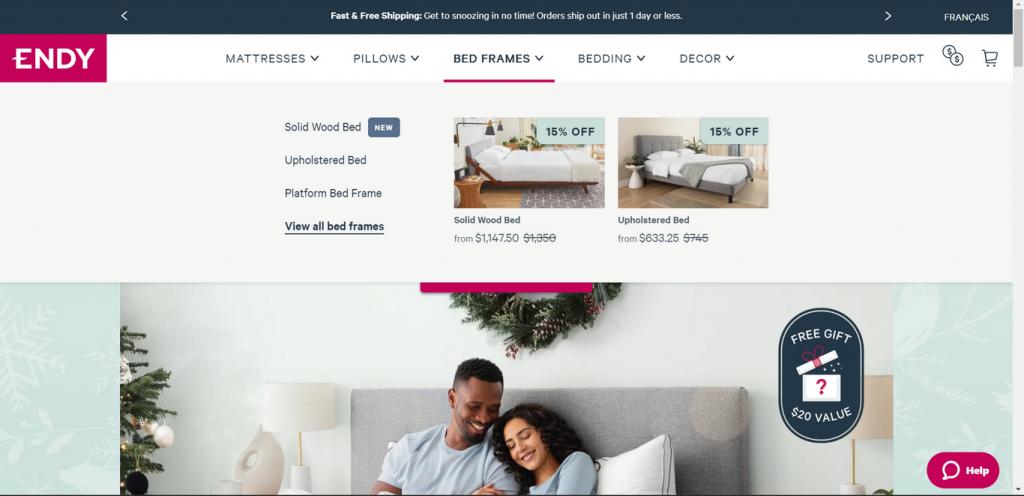 The homepage does a great job of persuading visitors to take an action and explore more. The content highlights the features and benefits of mattress products. The banners and images are displayed to show off a happy life when you have a good sleep. This can be done with Endy Sleep's products.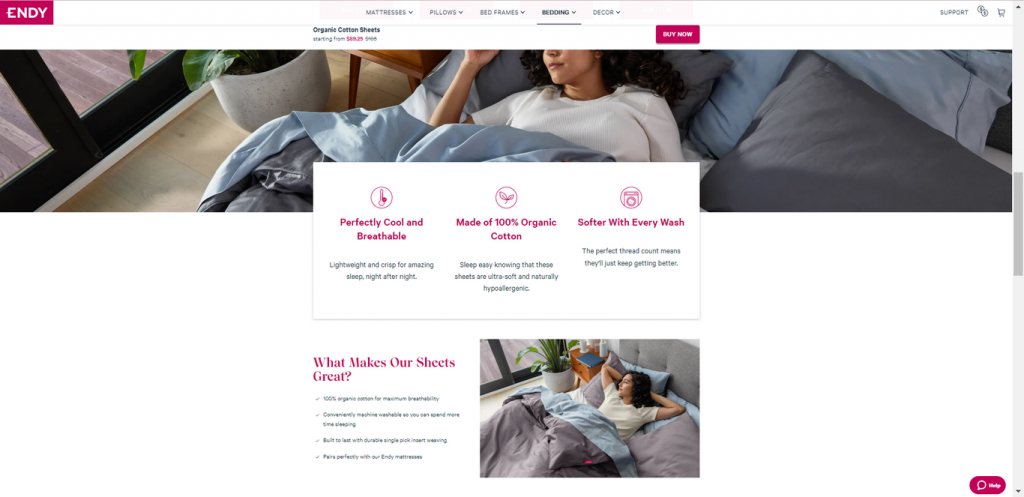 It is commonly known that The MakerGear by Rick Pollack was among the first companies to create their store on Shopify. This wholesale store provides accurate and effective industrial-grade 3D printers. Additional connected products from MakerGear include supplies, filaments, printing machine components, and 3D printing services. All of these products are included in the main menu. And, many well-known companies used its products.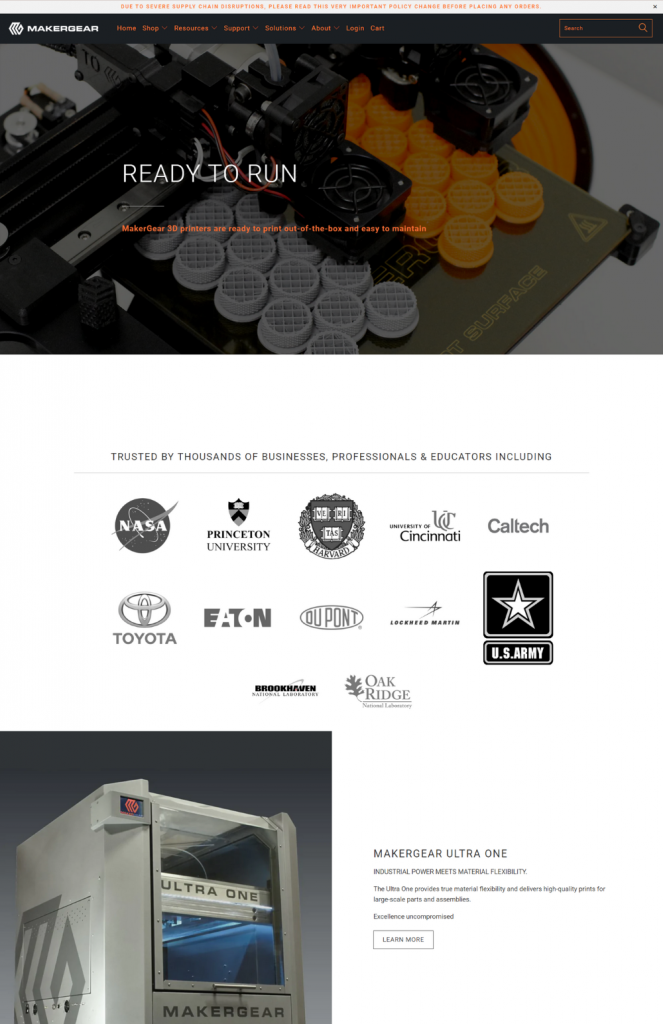 Their Shopify site features many photographs, especially the homepage banner slideshow. However, it functions flawlessly overall with little to no loading time, which is surprising and impressive. On the product page, MakerGear offers customers reviews and related products to the current product. For sold-out products, there is an email placeholder that visitors can get notified of when they are available in stock.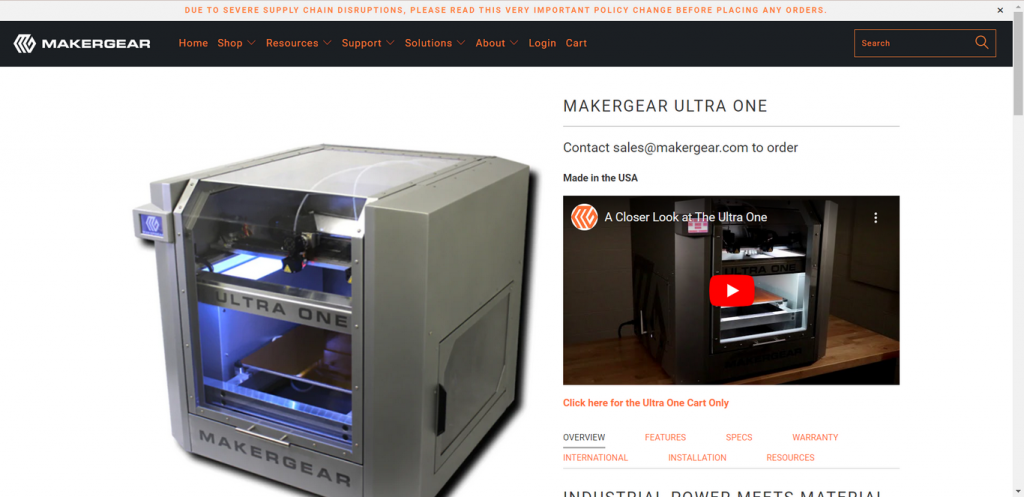 This is an established linen company with a long history that dates back to 1981, which is illustrated in the Legacy Video. Au Lit Fine Linens was developed to make it simpler to reach the target market in retail as well as wholesale.
This Shopify store sells a large range of bath items, loungewear, cushions, pillows, and duvets. It greets a new visitor with 25$ off for purchases $150+  popup. This is an excellent way to convert visitors and collect emails.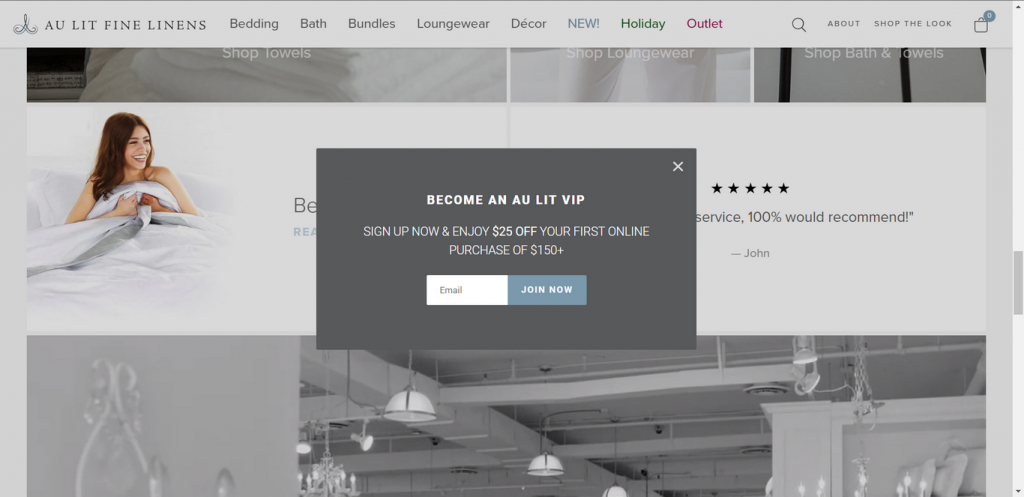 Through crisp displays, the store gets enduring designs, quick website loading, and great content collections. It's worth mentioning the animated banner slideshow. It shows high-converting images with a CTA button to the Shop page pages.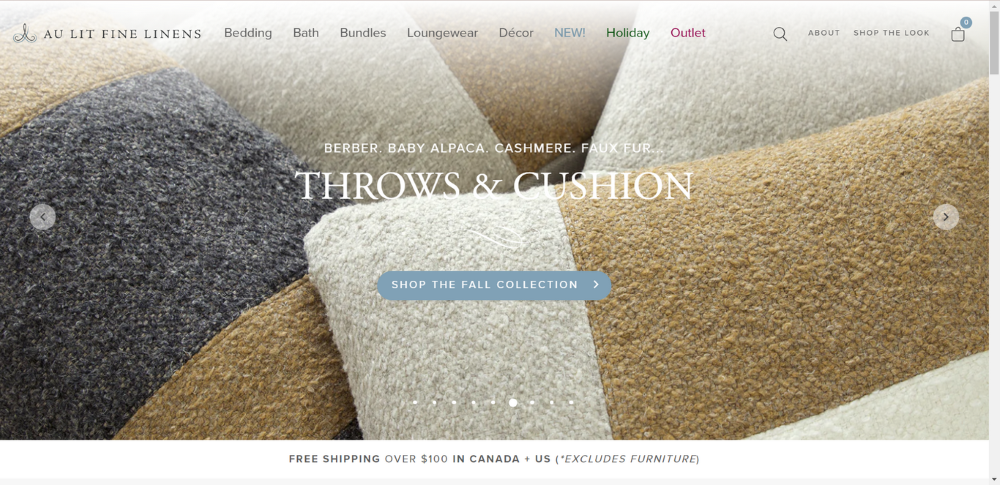 BLK & Bold is a popular Shopify store that specializes in coffee-based items wholesale. This shop is devoted to offering high-quality products while also contributing to the community. Its major products are caffeinated coffees & loose-leaf teas. The business donates 5% of its earnings to youth initiatives, promoting employment growth and assisting in the eradication of homelessness.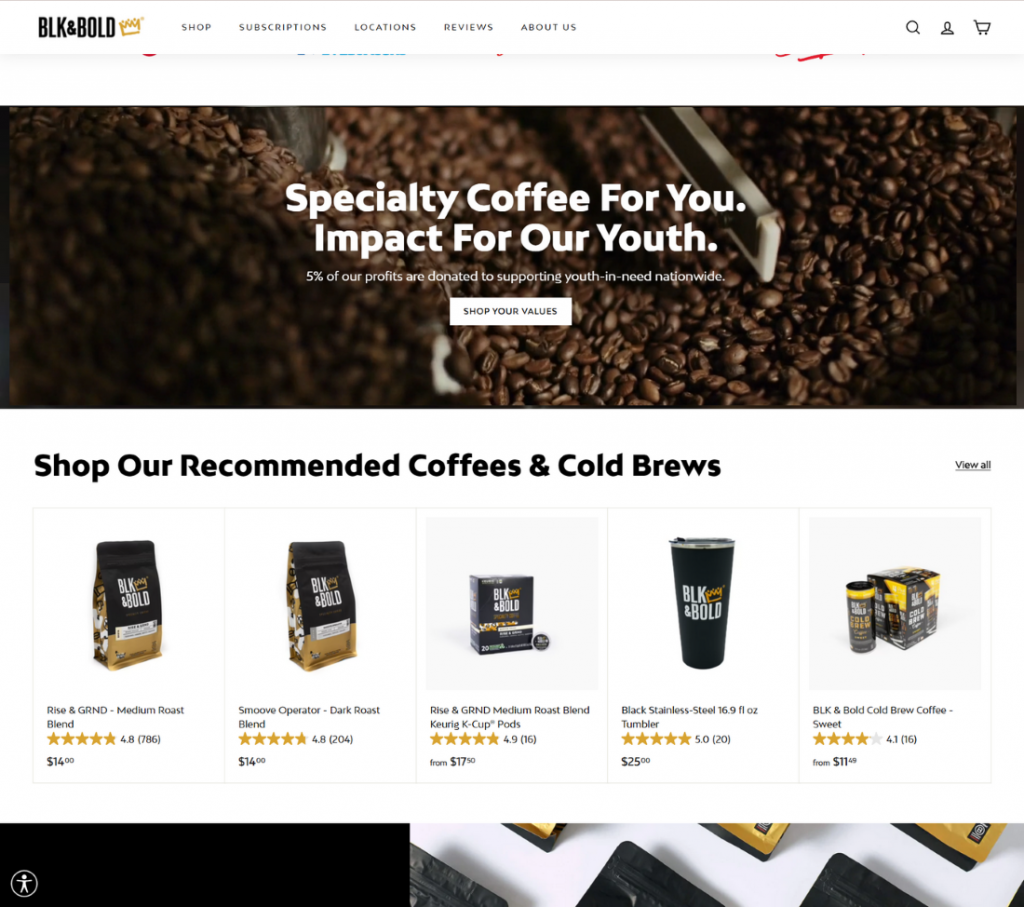 The banner rotating automatically and the intro video are two things I want to highlight. They help introduce the coffee interestingly and visually. The content and text font also illustrate the brand's concept of "Bold"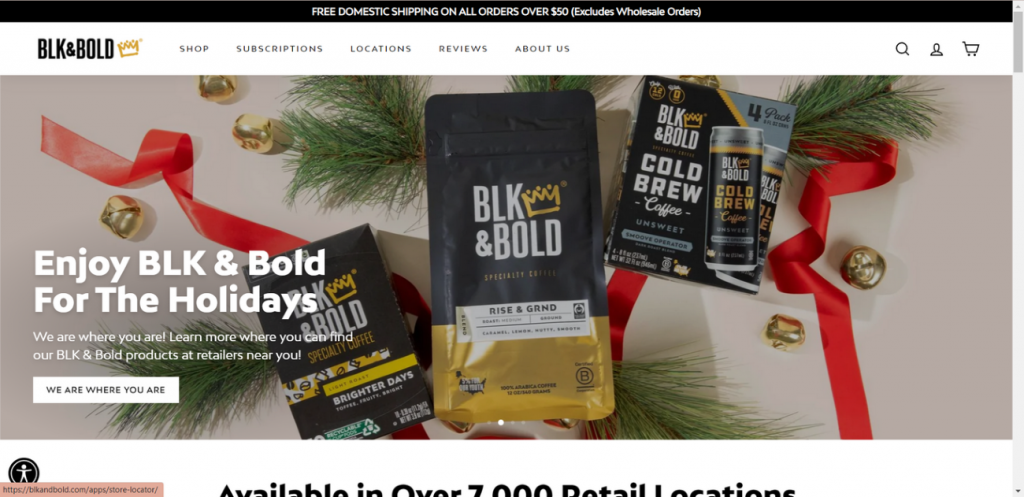 📖 Related Reading: Top 8 successful Shopify t shirt store examples – MyShopKit
Alex Whitmore + Kathleen Fulton developed Taza Chocolate in order to provide premium chocolate products with distinctive flavors. They were inspired by the chocolate with a Mexican taste. The company works closely with Mexican farming partners to help them establish a just and moral workplace and produce the best cocoa possible.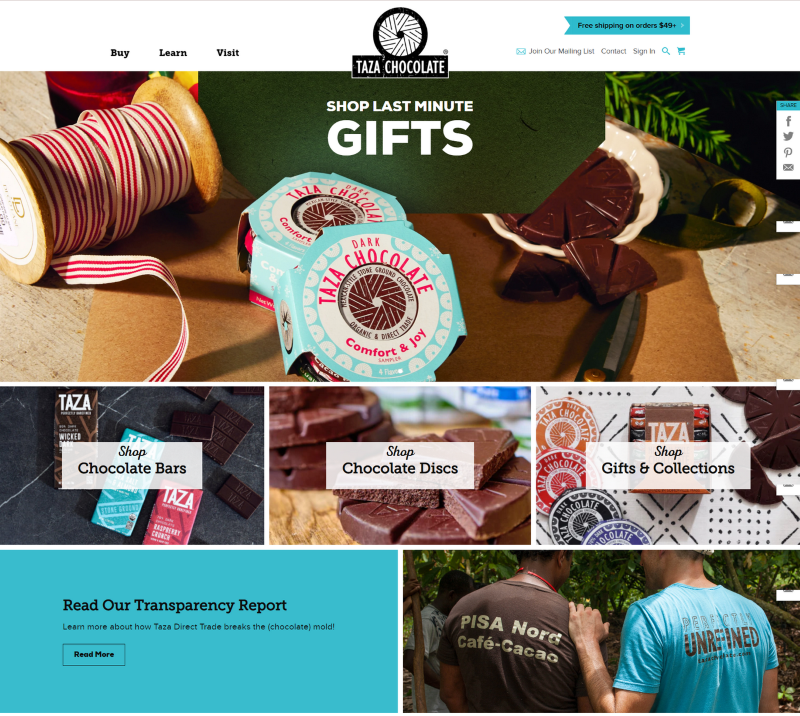 A smart way to increase the average value is offering free shipping to a $49 order. The section You may also like also encourages customers to buy more.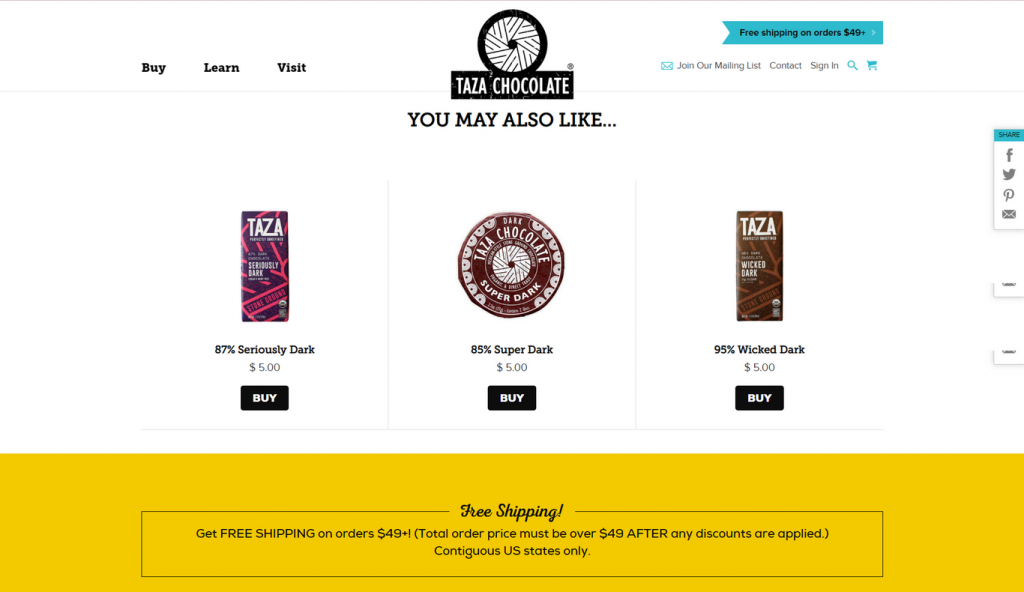 One of the popular bio Shopify wholesale store examples is Lunchskins. It specializes in plastic-free items including paper straws, snack bags, sandwich bags, and gallon bags. They are all moisture-proof and biodegradable with grease, and reusable. Online purchases from LunchSkins directly contribute to the Oceanic Preservation Society's fundraising efforts. The storefront has a straightforward and attractive style. Product categories have interactive product photos and a clean design.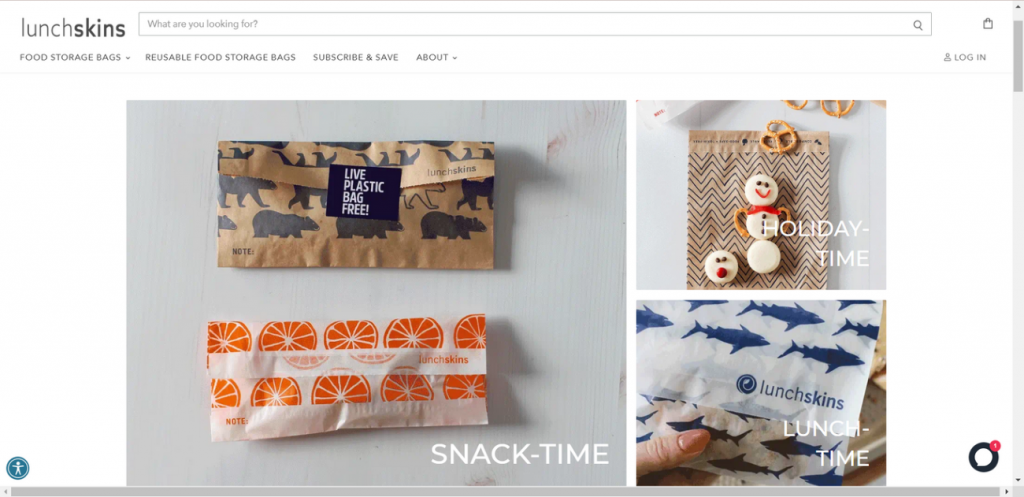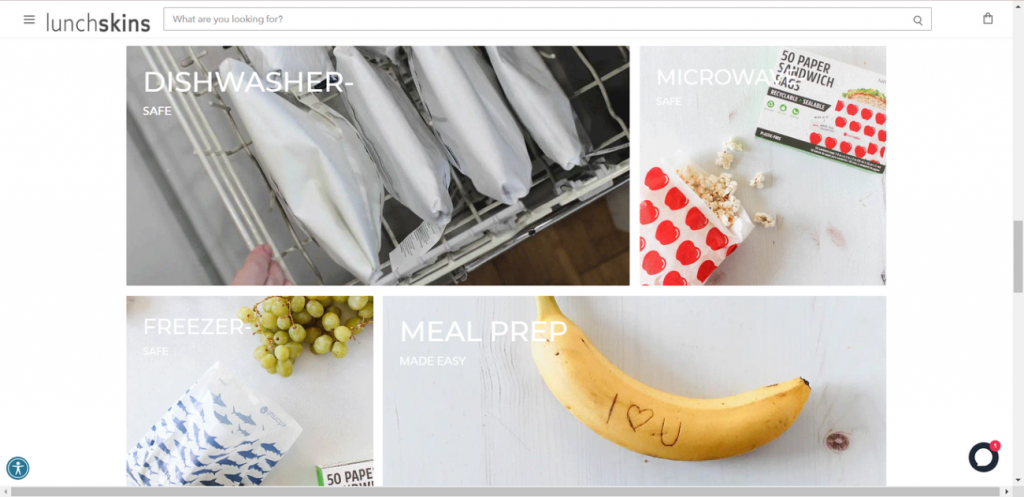 Along with the Los Angeles retail system, Floorplan also developed a Shopify-based site. Rugs make up the bulk of their product line. And they provide both original patterns and bespoke ones, as well as items made of various materials such as magnolia, by hand weaving, power looming, and by tufting.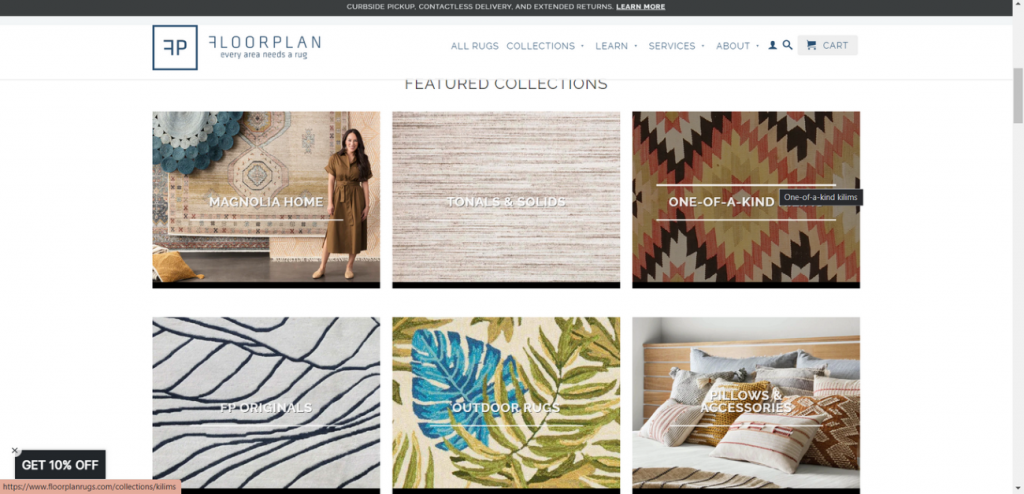 On the site, the business effectively develops a thorough content system for selecting and caring for your carpets. This genuinely adds appeal to their offerings. The homepage banner displays the presence of carpets in the living room. Floorplan has a huge customer base and does both retail and wholesale business because every area needs a rug, like its tagline. On the product page, Floorplan explains why the product has such a price and includes information like description, origin, and made.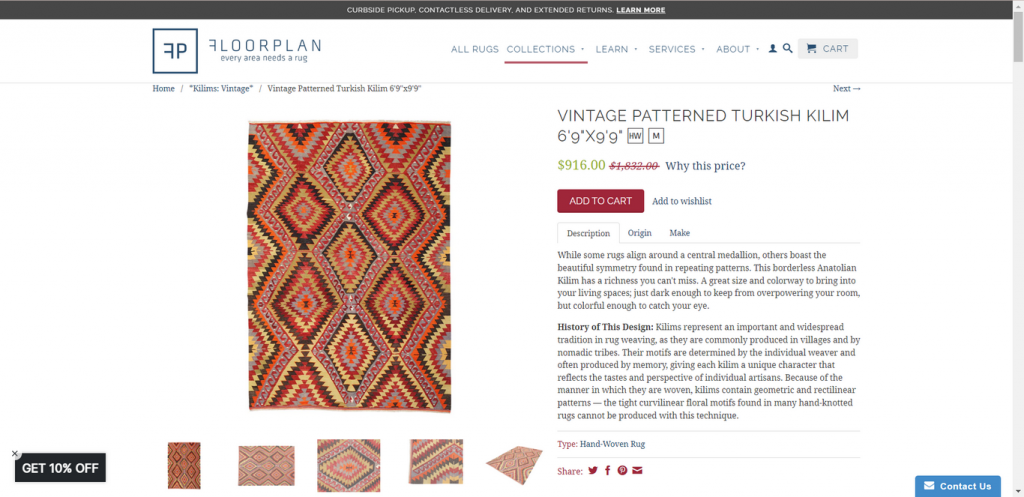 Made In Cookware develops into a reputable kitchenware brand. This is thanks to hundreds of experts and a team of world-renowned chefs from across the world. It sells a wide range of cookware, including pots, knives, pans, plates, glasses, flatware, and even cookbooks.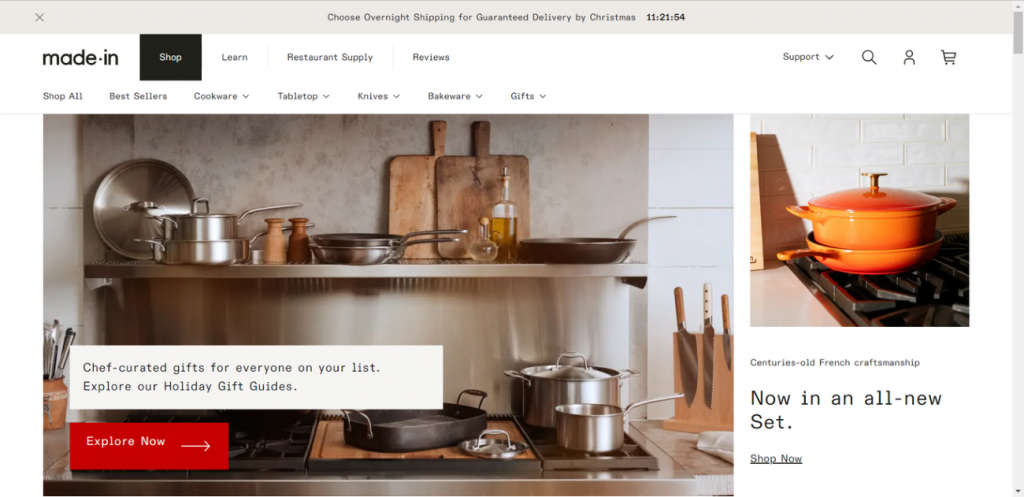 Customers from all around the world can get high-quality cookware at reasonable costs. The items are used by top-notch chefs and rated 5 stars by over 93K customers. Made in Cookware is a good illustration for the wholesale Shopify store with visually appealing designs & a responsive buying process.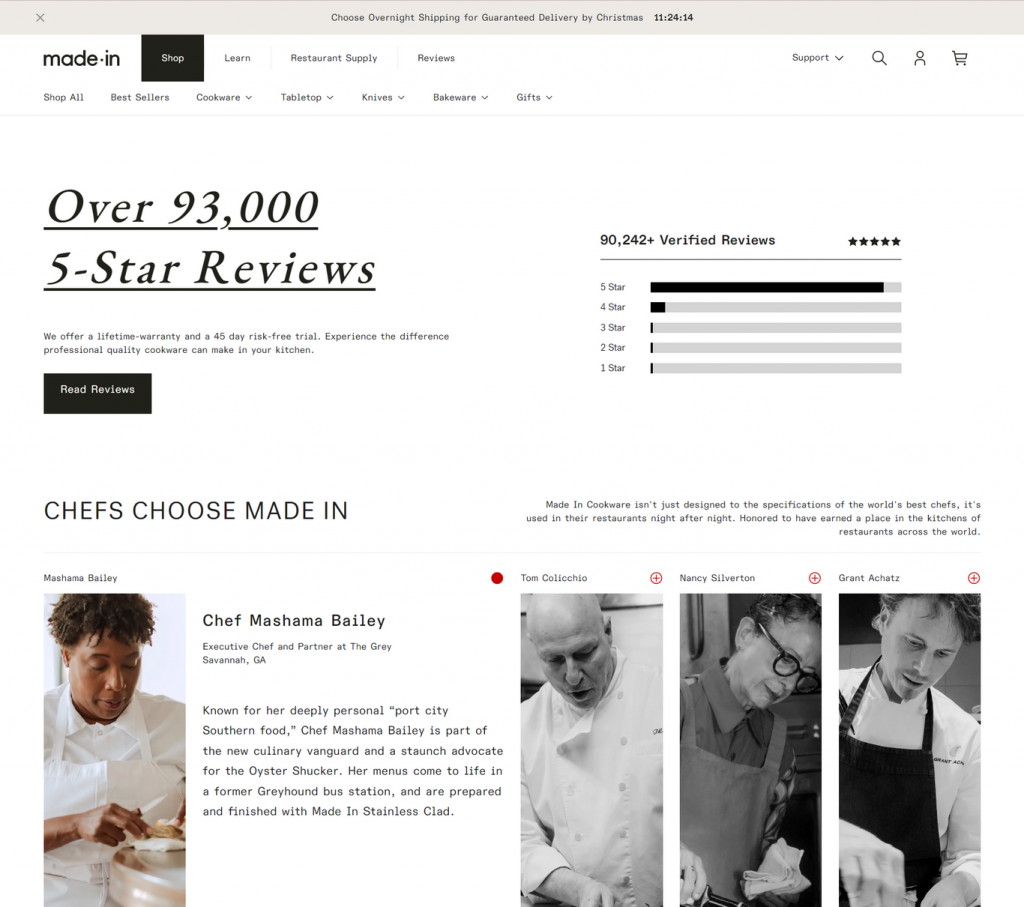 Top 8 Shopify wholesale store examples: Conclusion
In conclusion, if you're looking to get started with Shopify wholesale, there are a few popular examples of stores that you can look into. Whether you want to sell products online or in-person, these stores offer a variety of options and features that will help you get started. So if you're ready to take your business to the next level, be sure to check out one of these shops!