Here are some tips help you to Some Tips for customizing InstafeedHub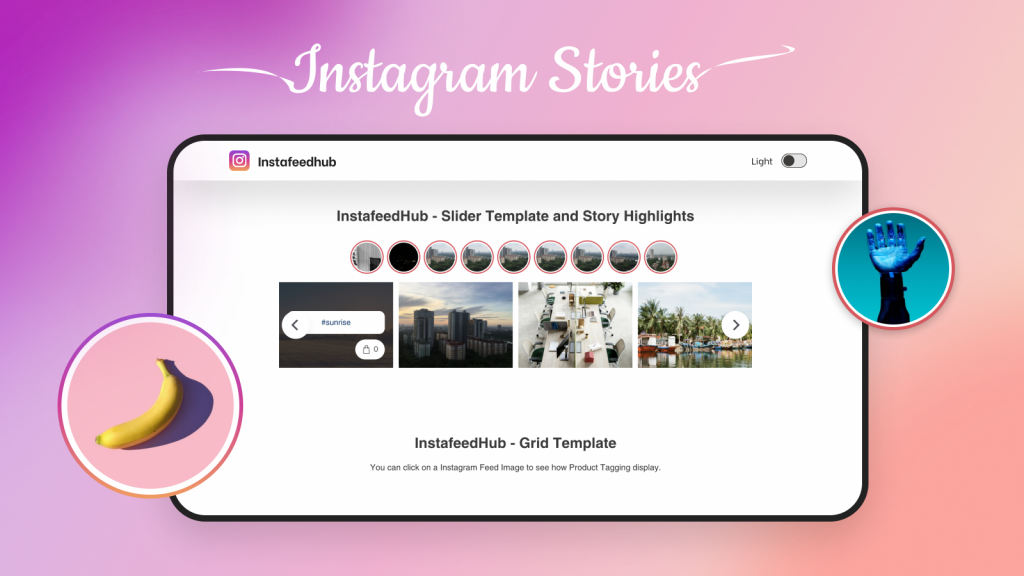 Replacing InstafeedHub Logo with yours
InstafeedHub allows you to replace the default logo with your Shop Logo. This feature is available even You are using the Free version.
Adding a Title and Re-ordering Instafeedhub placement on your Shop
It's a powerful feature of InstafeedHub, You can place this app to any placement on your Shop.
Syncing Instagram Stories Highlights to InstafeedHub
Instagram Stories Highlights is an incredible tool for businesses to showcase and promote their brand.
You can easily sync your Instagram Stories Highlights to your Shop with 1-click.
If you haven't created an Instagram Story Highlight yet, You can follow this tutorial to learn how to do that How can We embed Instagram Story Highlights to Shopify?