Welcome to our guide on creating high-converting Shopify BFCM (Black Friday Cyber Monday) stores using Veda Builder, the 5-star Shopify website builder app. In this blog post, we will walk you through essential strategies to make the most of this holiday season. From captivating landing pages to shopper-friendly services, we've got you covered. Let's dive in and discover how Veda Builder can help you make the most of Shopify BFCM!
See CRO Shopify BFCM Landing Pages
Before we delve into the strategies, see for yourself the power of Veda Builder. Visit our captivating Shopify BFCM landing pages created with this incredible app.
Interact with our demo pages:
And don't forget to explore more demo stores across different niches.
Also, if you're ready to get started, download Veda Builder to access exclusive Shopify BFCM landing page templates that will set your store apart.
Grab Attention with Deals and Discounts
To grab your visitors' attention, you'll need to offer irresistible deals and discounts. Implement a countdown timer to create a sense of urgency, driving potential customers to act quickly. Add animated gift wrapping effects to create a fascinating and memorable shopping experience.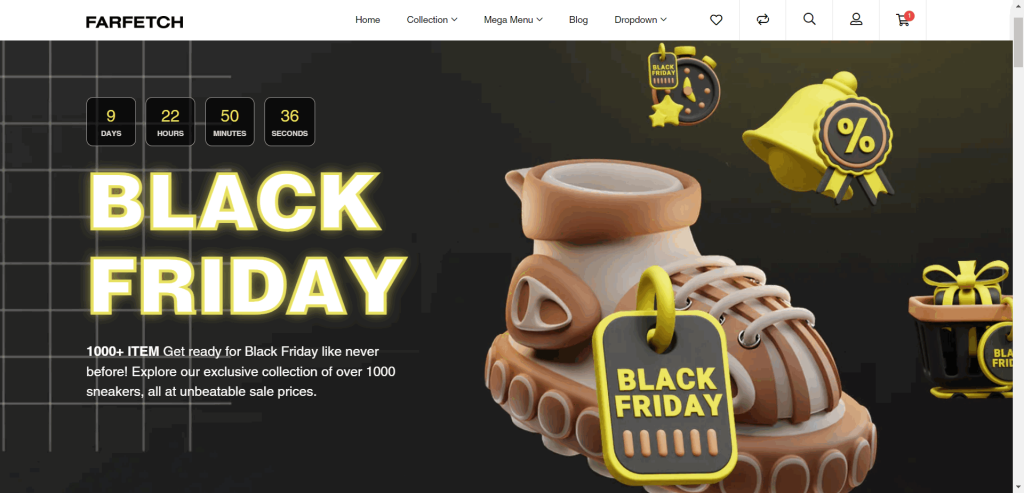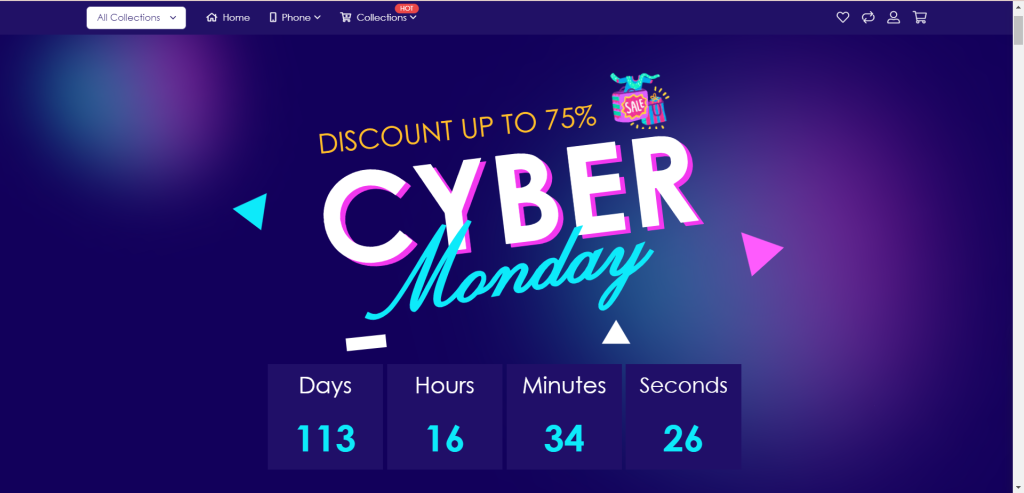 Highlight Vouchers and Gamification
Make your BFCM store even more engaging by highlighting vouchers and incorporating gamification elements. These strategies are a surefire way to captivate your visitors, sparking their interest and involvement, and significantly boosting the likelihood of making a purchase.
Vouchers
Offering vouchers or discount codes is like providing a golden ticket to your shoppers. By highlighting these special offers prominently on your BFCM store, you're not only signaling that amazing deals await but also incentivizing visitors to explore your products further. The allure of discounts is a powerful motivator, and by making them a focal point, you increase the chances of visitors adding items to their cart.

Gamification
Gamification adds an element of fun and competition to the shopping experience. By incorporating gamification elements like spin-the-wheel games, scratch cards, or interactive quizzes, you can create a dynamic, engaging atmosphere on your store. Visitors will be drawn in by the chance to win exclusive deals or rewards, and this level of involvement drastically increases the chances of making a purchase.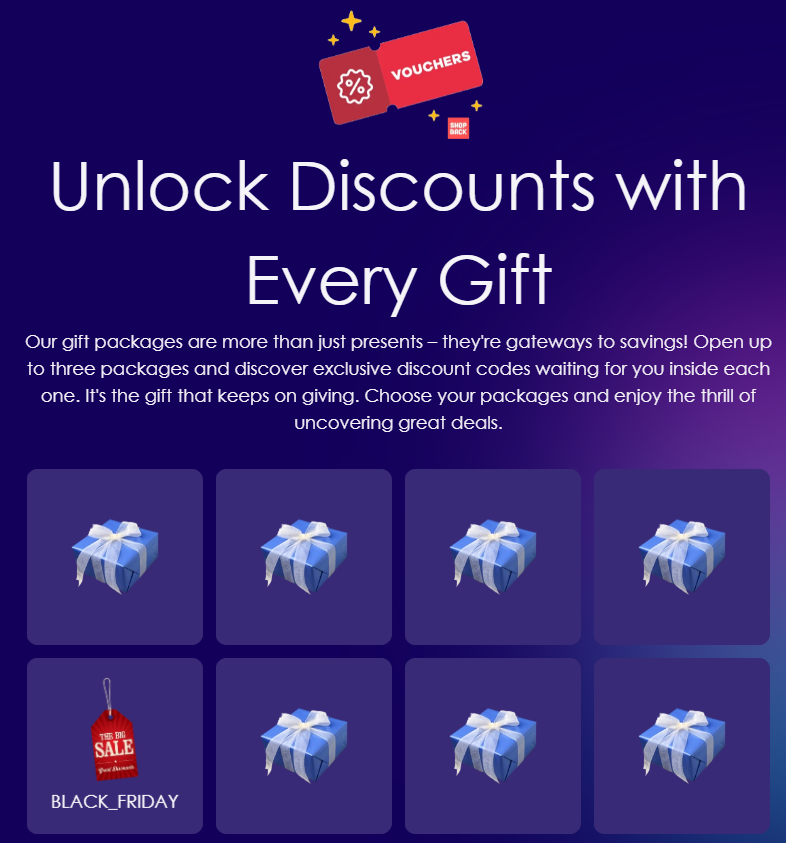 Showcase Products Effectively
Showcase a plethora of products in grids, allowing customers to quickly view, compare, and add items to their cart.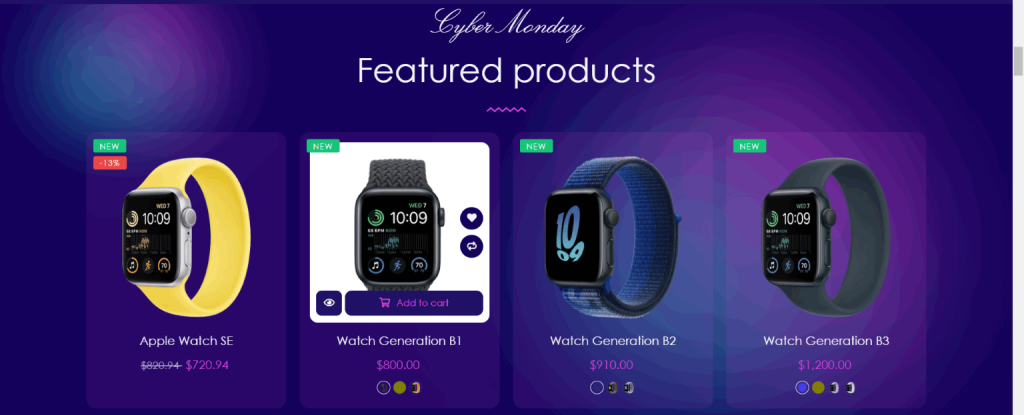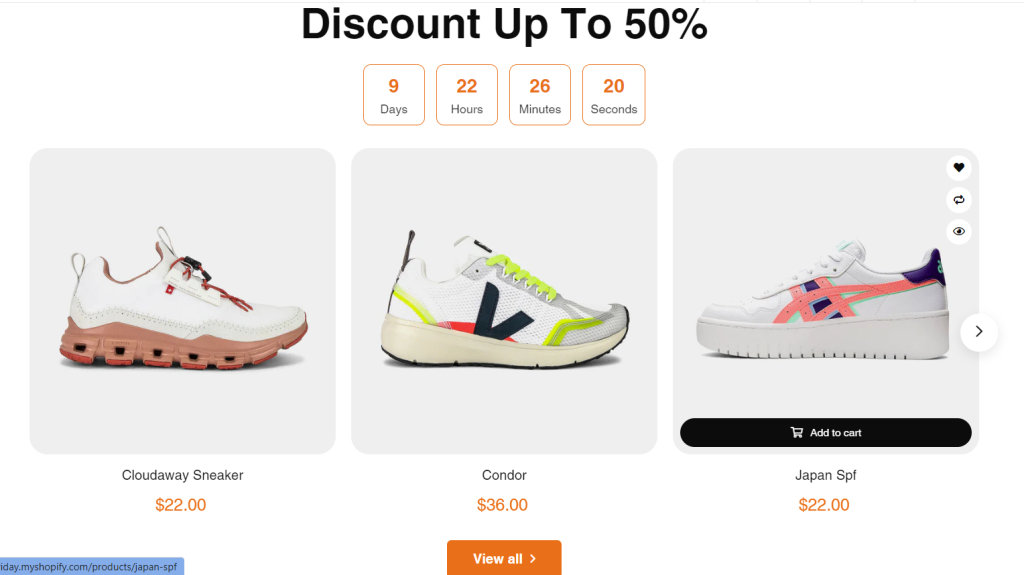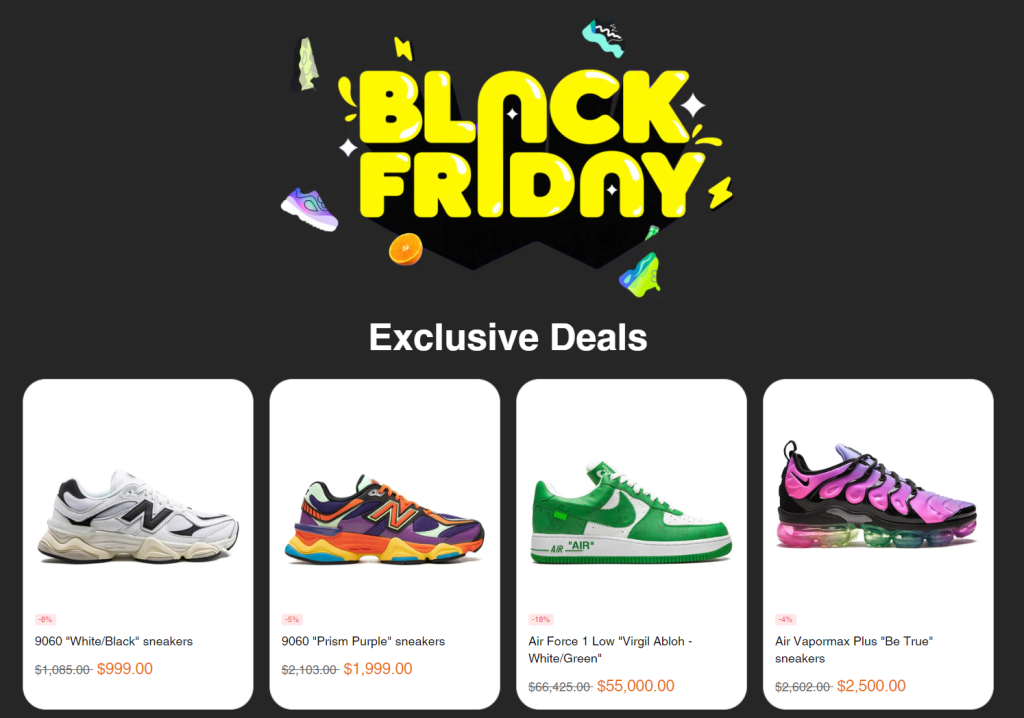 Additionally, create collections that enable customers to explore further, making their shopping experience smoother and more enjoyable.


Feature Spotlight Products with Parallax Images
Parallax scrolling is a design technique that gives a sensation of depth and motion as visitors scroll through your store. By using parallax images, you can create a dynamic, visually engaging experience that draws your customers into your most appealing BFCM offerings.
As they scroll, the background and foreground move at different speeds, creating a subtle yet mesmerizing 3D effect. This not only adds a touch of sophistication to your website but also keeps your visitors glued to their screens.

Enhance the visual appeal of your Shopify BFCM store by featuring spotlight products with parallax images. These images create a sense of depth and intrigue, drawing customers' attention to your most appealing offerings.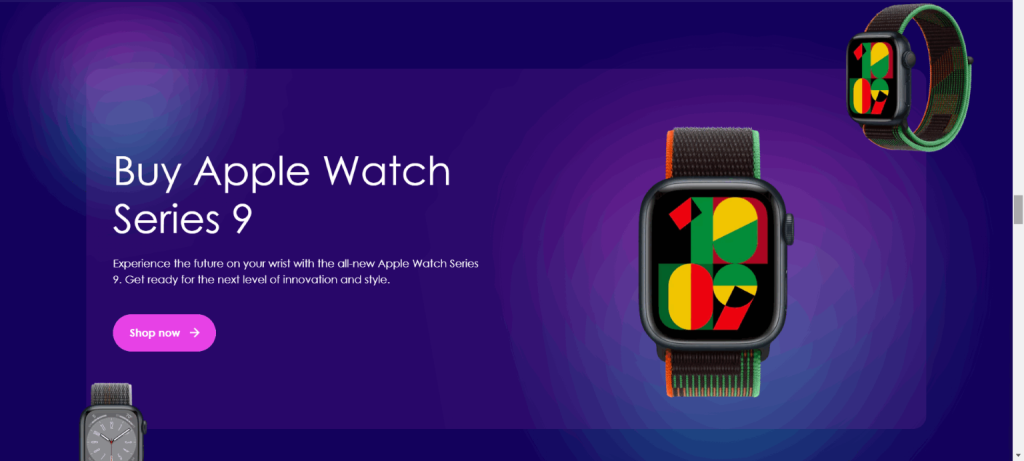 Prominent BFCM Deal Banners
Make your BFCM deals more prominent by using large banners. These banners can serve to separate different sections of your store and provide crucial information on deal durations. Shoppers need to know how long the deals will last, so be sure to communicate that clearly.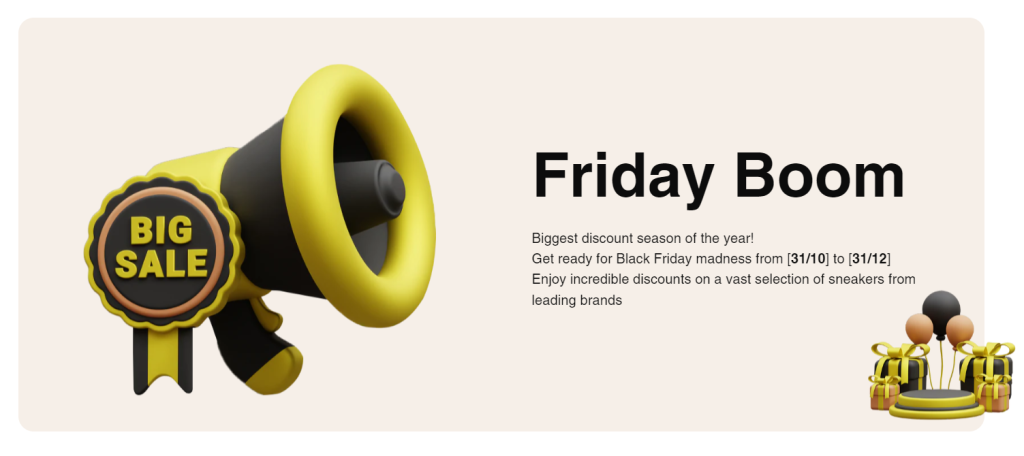 Build Trust with Testimonials and Social Proof
Persuade potential customers to make a purchase by showcasing testimonials from satisfied buyers and any endorsements from famous brands. Building trust is essential for converting visitors into customers.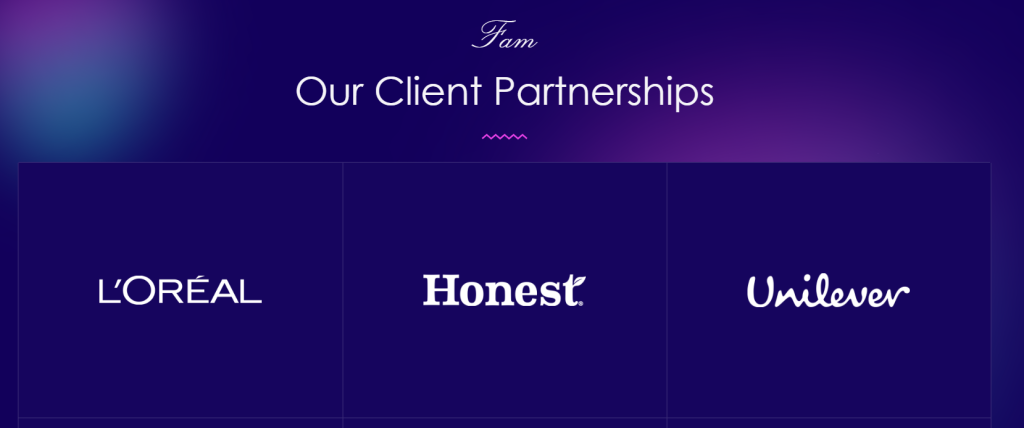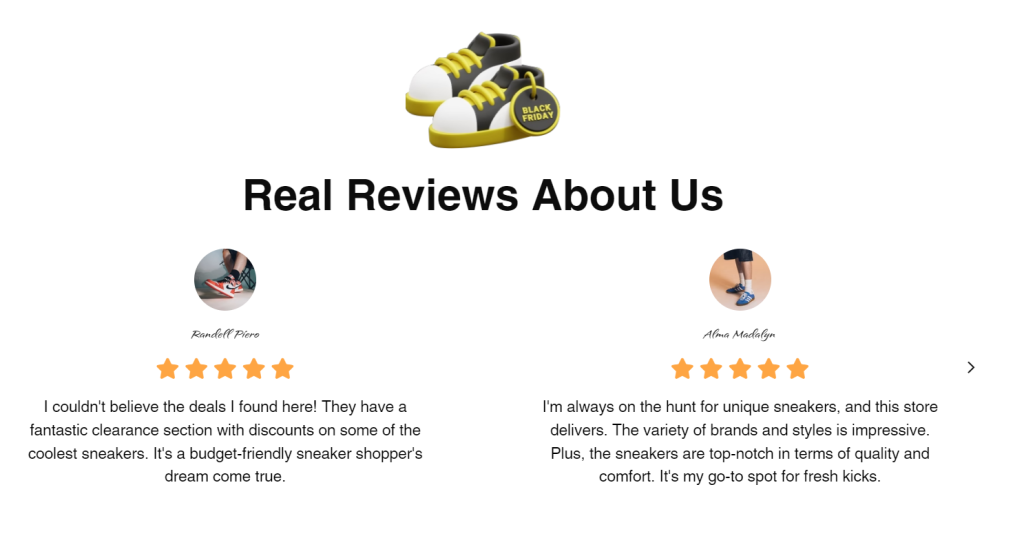 Ryviu: Powerful app to import and display reviews easily
Ryviu, the ultimate product review platform, enables online shops to collect and display authentic consumer reviews, increasing trust and conversions. You can effortlessly import reviews from various marketplaces into your online stores and customize their display to meet your brand. Ryviu is your one-stop solution for harnessing the power of social proof, with features like review request automation and analytical statistics.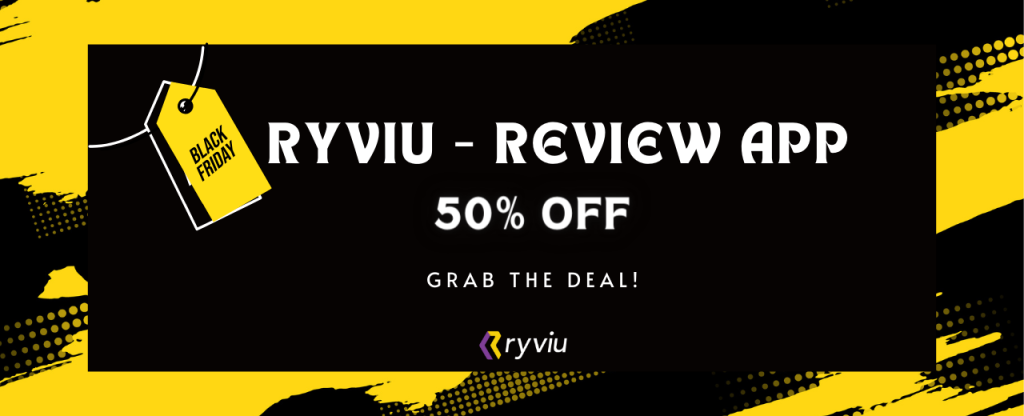 Let Ryviu's exclusive Black Friday deal boost your eCommerce success! 
Deal Amount: 50% Off for 3 months (just applied for users paying monthly)
Code: RYVIUBFCM23
Expire date: 12/31/2023
Shopper-Friendly Services
Make your customers feel assured while shopping by offering shopper-friendly services such as free shipping, fast delivery, free exchanges, and outstanding customer care. These services will set you apart from the competition and make customers more confident in their purchases.

Enhance the Shopping Experience
Consider adding a quick view and mini cart drawer, allowing customers to add items without leaving the Shopify BFCM landing page.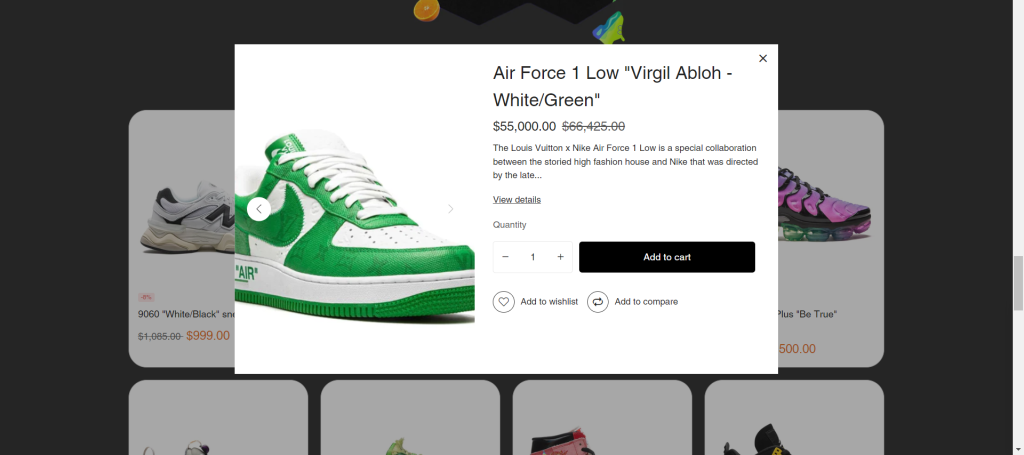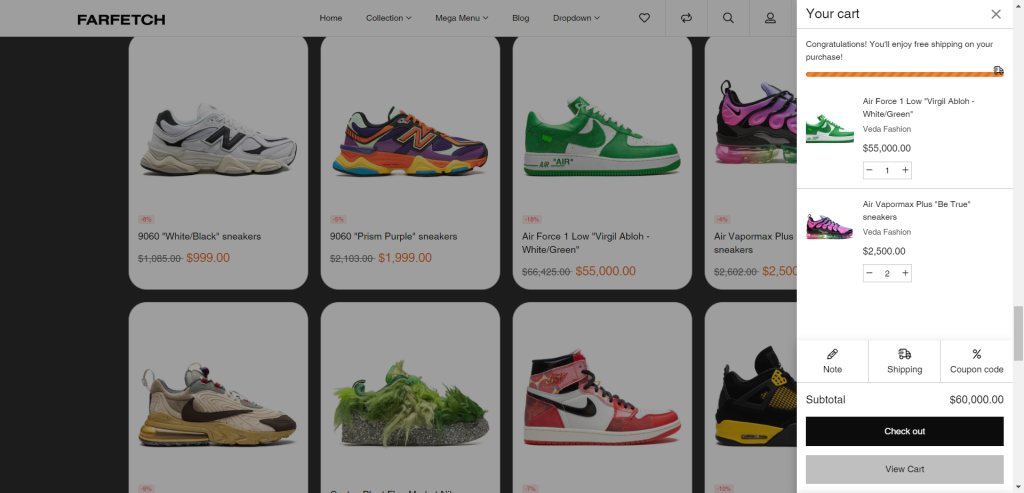 Implement a mega menu for easy access to various sections, highlighting discount products or using hotspots like "Sale," "Hot," and "New" to guide shoppers to the best deals.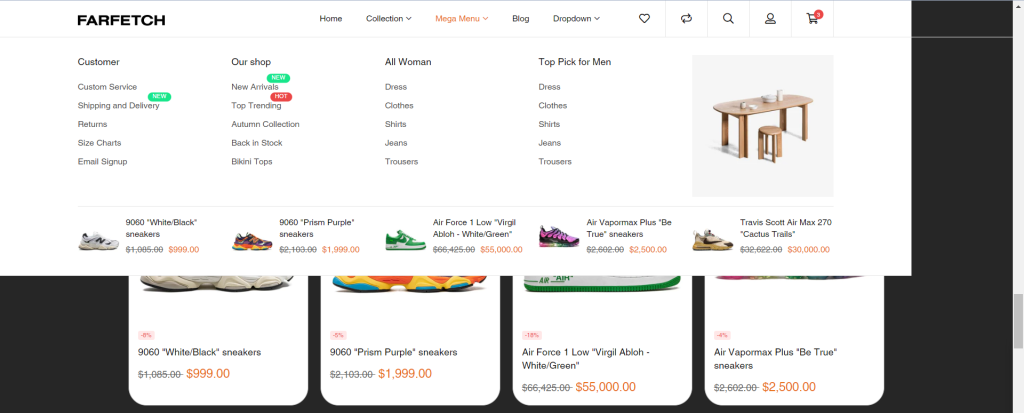 Shopify BFCM Conclusion
In conclusion, creating a high-converting Shopify BFCM store with Veda Builder is a powerful strategy to boost sales and conversions during this lucrative shopping season. By following the tips and utilizing the features MyShopKit have discussed, you can create a visually captivating and customer-centric shopping experience that will set your store apart. Don't miss out on the incredible opportunities that Shopify BFCM presents – start optimizing your store with Veda Builder today!