Warehouse theme Shopify is an additional popular e-commerce theme developed by Maestrooo besides Prestige theme. As its name suggests, Shopify Warehouse theme is made to store large catalogs, just like a warehouse. In this blog, I will do an overall review of Warehouse theme Shopify and introduce apps you can embed in this theme to boost sales.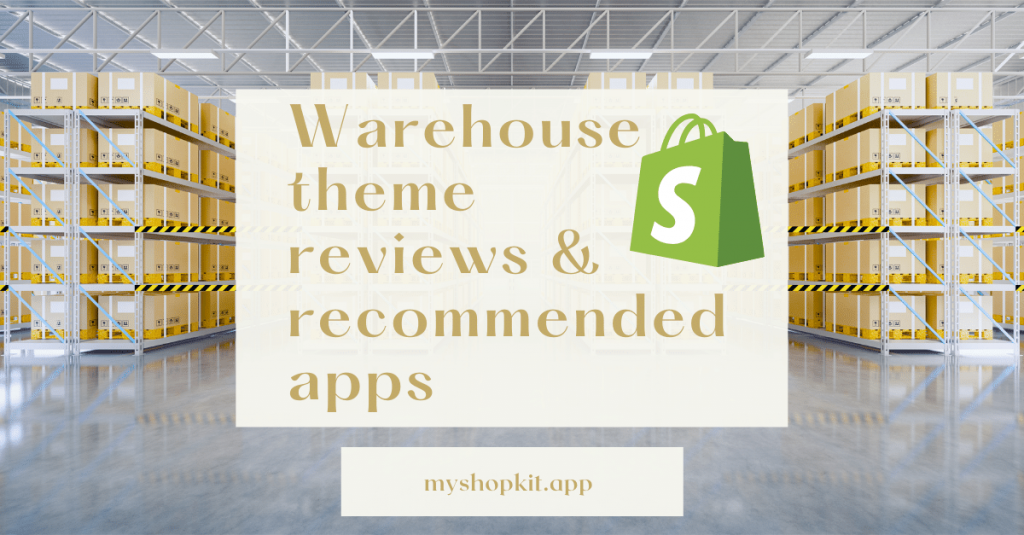 Shopify Warehouse theme styles
Warehouse theme has 3 styles:
Metal for electronic gears
Wood for furniture products
Fabric for clothing products
The use of Warehouse theme Shopify isn't limited to the above product types. You can change the layout and skin of each theme style to match your brand perfectly. It means that if you sell dairy products, you are able to choose whichever style as long as it helps with your brand-building.
Shopify Warehouse theme demo
For the sake of this post, I have built a demo store using this theme by myself. See how Warehouse theme Shopify performs on desktop and mobile. In the below playlist, I also guide you on how to install Shopify apps on the Warehouse theme.
Shopify Warehouse theme reviews
Up until now, Warehouse theme Shopify has received 220 reviews, 191 out of which are positive ones. Let's find out what makes the Warehouse theme such praiseworthy.
Endless collection page with large inventories
The capacity of storing hundreds of thousands of products differentiates Warehouse theme Shopify from others. When visitors land on a collection page, they will definitely be spoiled for choice. To help visitors find exactly what they are looking for, Warehouse theme Shopify offers advanced product filtering based on availability and price.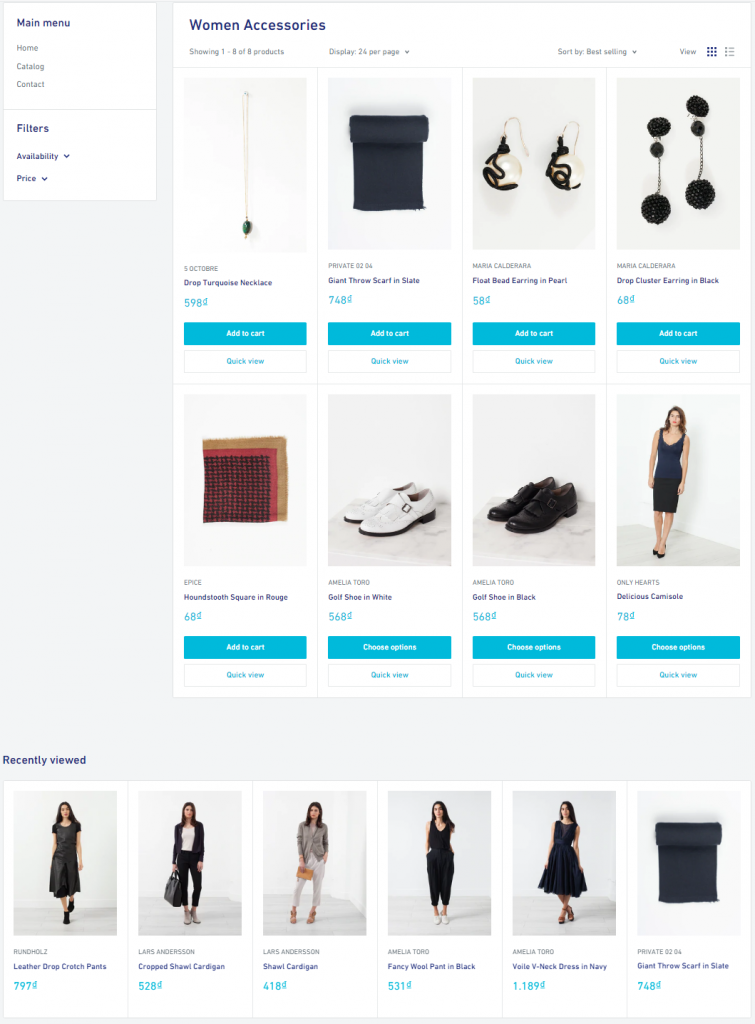 As for the collection display section, visitors are allowed to select how many products are displayed per page. They can also sort products according to date, price, alphabetical order, best-selling, and featured products. Plus, visitors can choose to browse the collection by grid or list view.
There is a useful option – quick view. This allows customers to view the product without needing to leave the current page.
Predictive search
I have to say that this function is really wonderful since it helps customers save a lot of time in finding the product. On the right end of the search bar, there is a selector for categories, narrowing down product types. You just type a few letters, then relevant products will show up in real-time. If you press Enter, you will be navigated to the collection page sorted by relevance to the letters typed in the search bar.
Promotion sections
There are three promotion sections that are well worth mentioning are promotion blocks, mosaic, and offers. These custom promotion tiles help highlight promotional campaigns right on the home page. For Shopify stores with large inventories, promotional campaigns are often conducted to attract customers and boost sales.
For Promotion Blocks, you can add as many blocks as possible. Each block contains an image with text overlay and a button. You may stretch the image to the full block or keep it just as a part of the block. Change the background and text color if you want.

About Mosaic, you are enabled to add up to 5 blocks. Elements are the same as promotion blocks. The image added in Mosaic will be automatically stretched. The layout is similar to the collage with the center image being the largest.
In the Offers section, all blocks are white in default and contain a small image with text describing the offer.

Featured collection
There are three types of grid layout for you to choose from: vertical, horizontal, and collage. For vertical layout, 4 products are shown per view and customers can use the arrow to go to 4 other ones.
Collection list
You can either display round images or leave them square by default. Whether to show the collection title or not is up to you.
Featured product
An interesting feature is rolling over the image to zoom in. Besides the main product image, there are 4 images that show 4 sides of the product.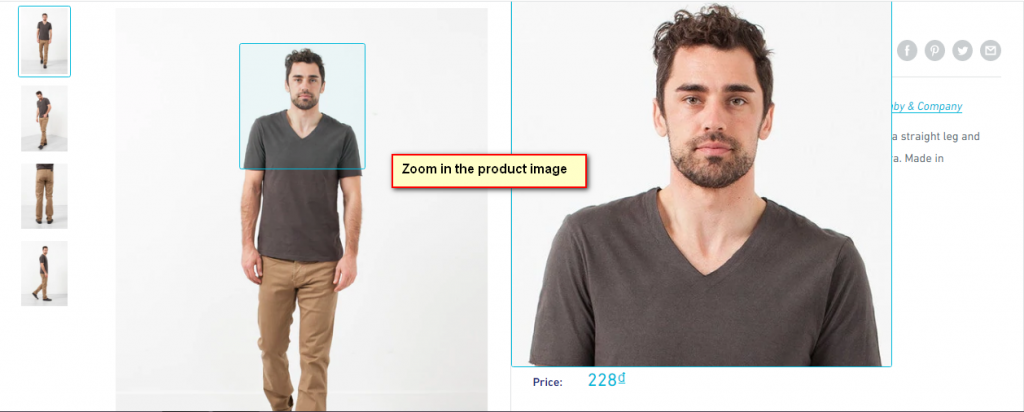 A featured product show information such as description, size, color, price, and quantity selector. Customers can share the product via social media links. They can also add to cart and buy now right in this section.
Map
This section distinguishes Warehouse theme Shopify from many other themes. Specifically, you are able to add up to 3 stores' direction maps. This helps customers to choose the nearest store.
Popups
Using popups is very effective in collecting visitors' email addresses. You can show a traditional newsletter popup or enable exit intent popup that will appear when visitors are about to leave your site. However, exit intent popup only works on the desktop. You can choose to disable the exit intent popup for account holders or show it once to visitors.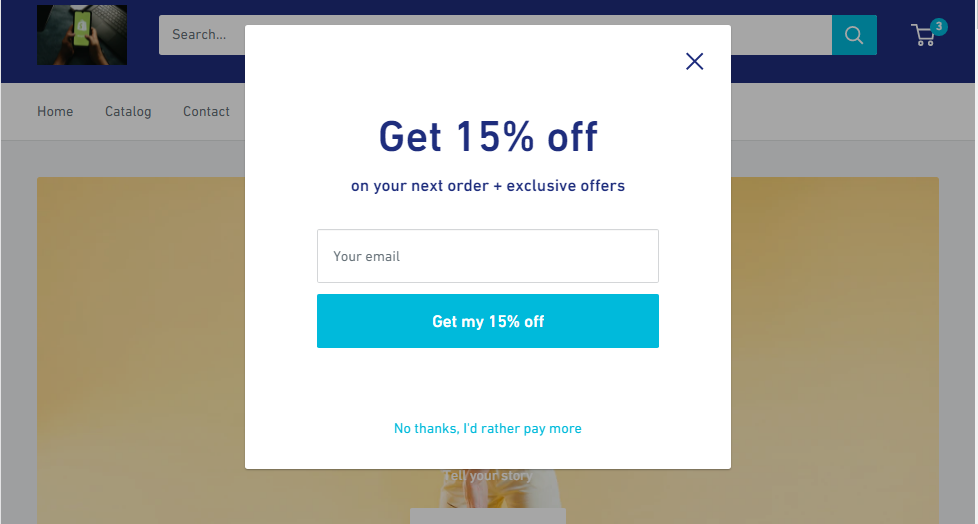 For the normal newsletter popup, you might want to adjust the delay time until the popup appears and show it all pages or only on the homepage. Other setting options are the same as the exit popup settings
Announcement bar
You are encouraged to announce something with a link. You are allowed to change the text position to left or center. Because on the right bar is the sign-up form that is only visible on the desktop. Having a form above the header makes it noticeable for customers to subscribe to your mail list.
Collection page and product page
Two sections that are useful for user shopping experience are related products and recently viewed products. Visitors will appreciate these functions because they feel like they receive much attention and get personalized service from your store.
For the product page, you can add reviews, estimate shipping, and trust badge to increase conversion rate. However, for reviews, you are supposed to install a third-party app to activate this functionality.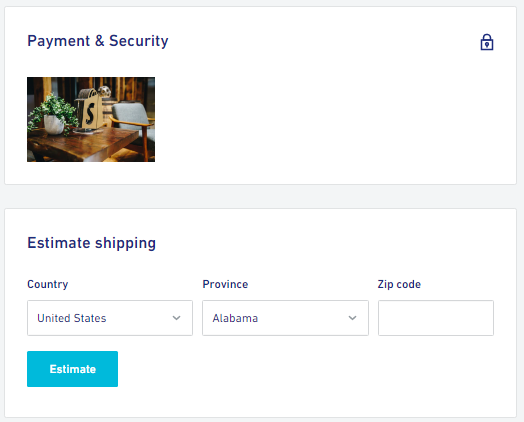 About the collection page, there are two types of view layouts: grid and list. There, customers can quickly add to cart and view the product without leaving the page. The number of products shown on each page ranges from 24 to 48. The filters section (availability, price, and color) and sort options (best selling, alphabetical order, price, featured, and new) make it easy for customers to find their desired products.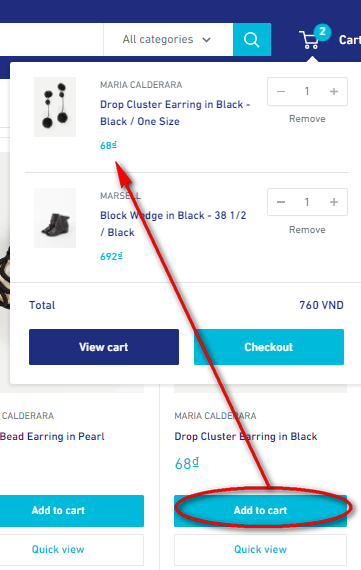 Shopify warehouse theme support
Maestrooo has created a FAQ page for Warehouse theme Shopify. If you have any questions, visit the FAQ page first. Maybe you can find the solution before reaching out to the support team via email.
Warehouse theme Shopify download
You had better download Warehouse theme Shopify on Shopify theme store. In no way should you download unlicensed Warehouse on Nulled. Otherwise, Shopify will remove your store for good if you are caught red-handed.
Shopify Warehouse theme price
Warehouse theme Shopify is on sale for $300 USD. You can install the theme and have an unlimited free trial to test its suitability to your brand before making a payment. You only have to pay after you publish your store.
Warehouse Shopify theme examples
You can find online stores built by Warehouse theme under the reviews section. Have a look at the two latest e-commerce stores using Warehouse theme Shopify below: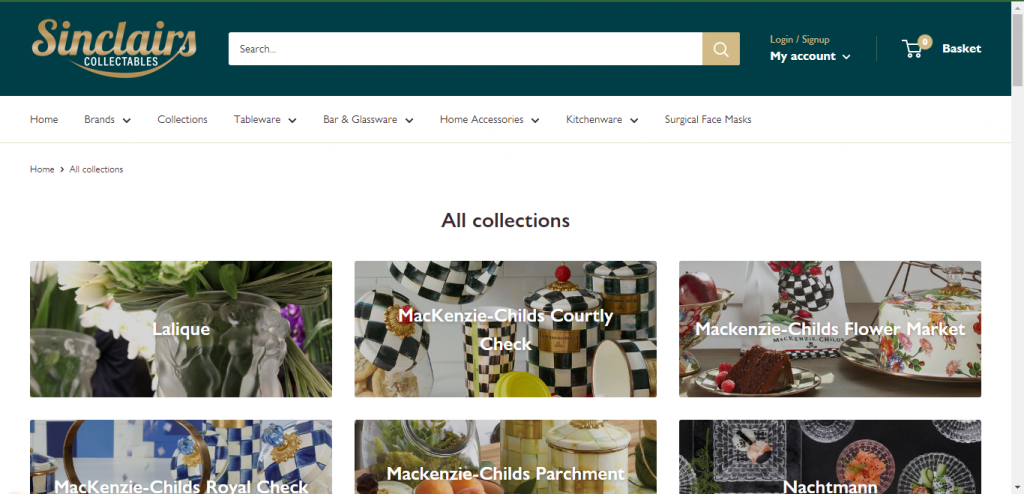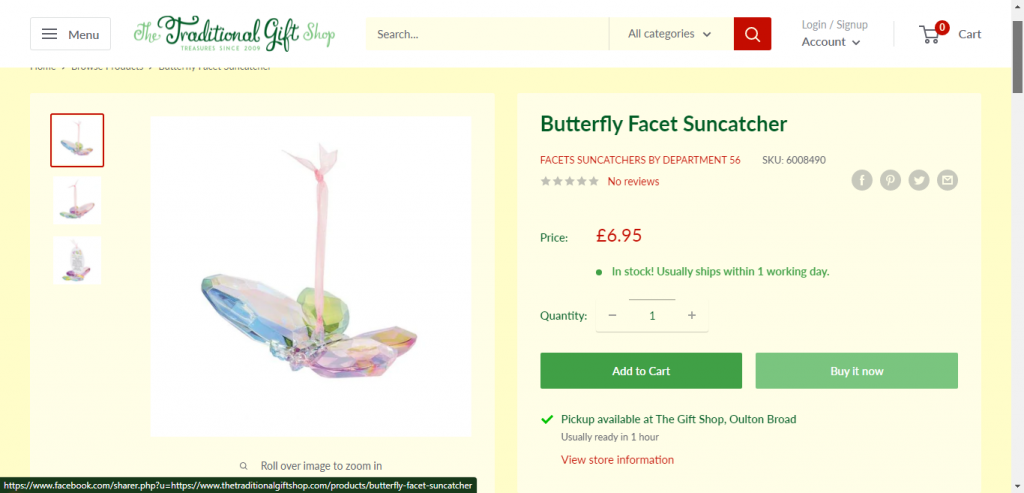 If you wish to test if a website is using Warehouse, you are advised to use Shopify theme detector – a free tool to spy on Shopify themes.
Apps working with Warehouse theme Shopify
For large businesses, running promotion campaigns and approaching new customers will be much more challenging. To help you achieve your predicted profit, I will introduce you to highly recommended Shopify apps compatible with Warehouse theme Shopify.
Veda Builder
This app provides a variety of eye-catching pre-built Shopify pages. Veda Builder is of great help to embellishing your store by adding icons, emojis, images, videos, animation effects, etc. This app promises to build a one-of-a-kind eCommerce store. You might want to let Veda build a new entire store or override particular Warehouse theme Shopify's pages.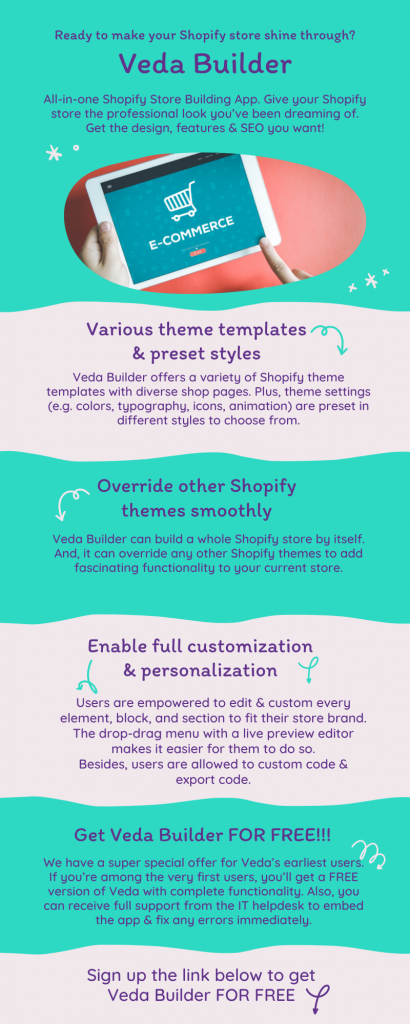 Popup, Smartbar, Slide in
Popups and announcement bar of Warehouse theme Shopify are simple and plain. You had better make them more appealing by adding animation effects, gamification, images, etc.
More importantly, this app also supports exit-intent popups and slides. It also includes a sign-up form within the announcement bar. Catch visitors' attention as soon as they see popups or announcement bars by using this powerful app.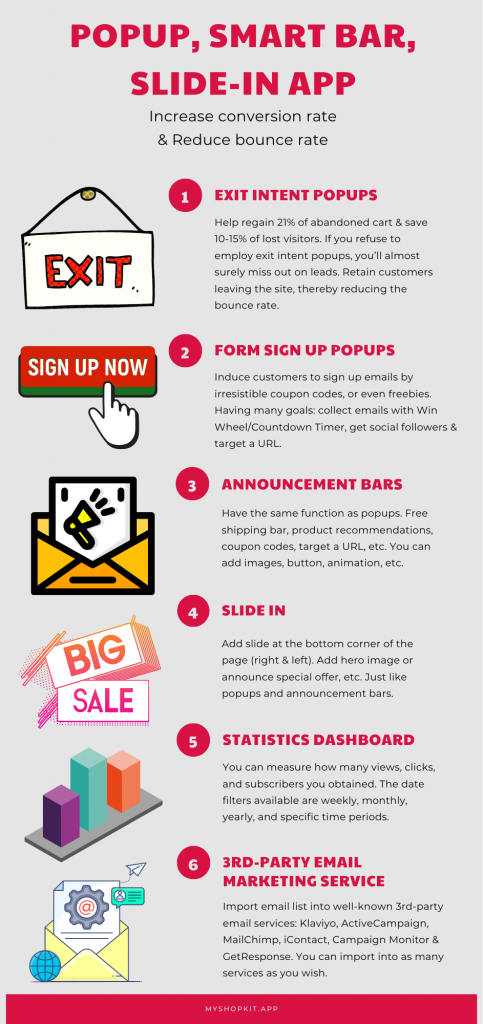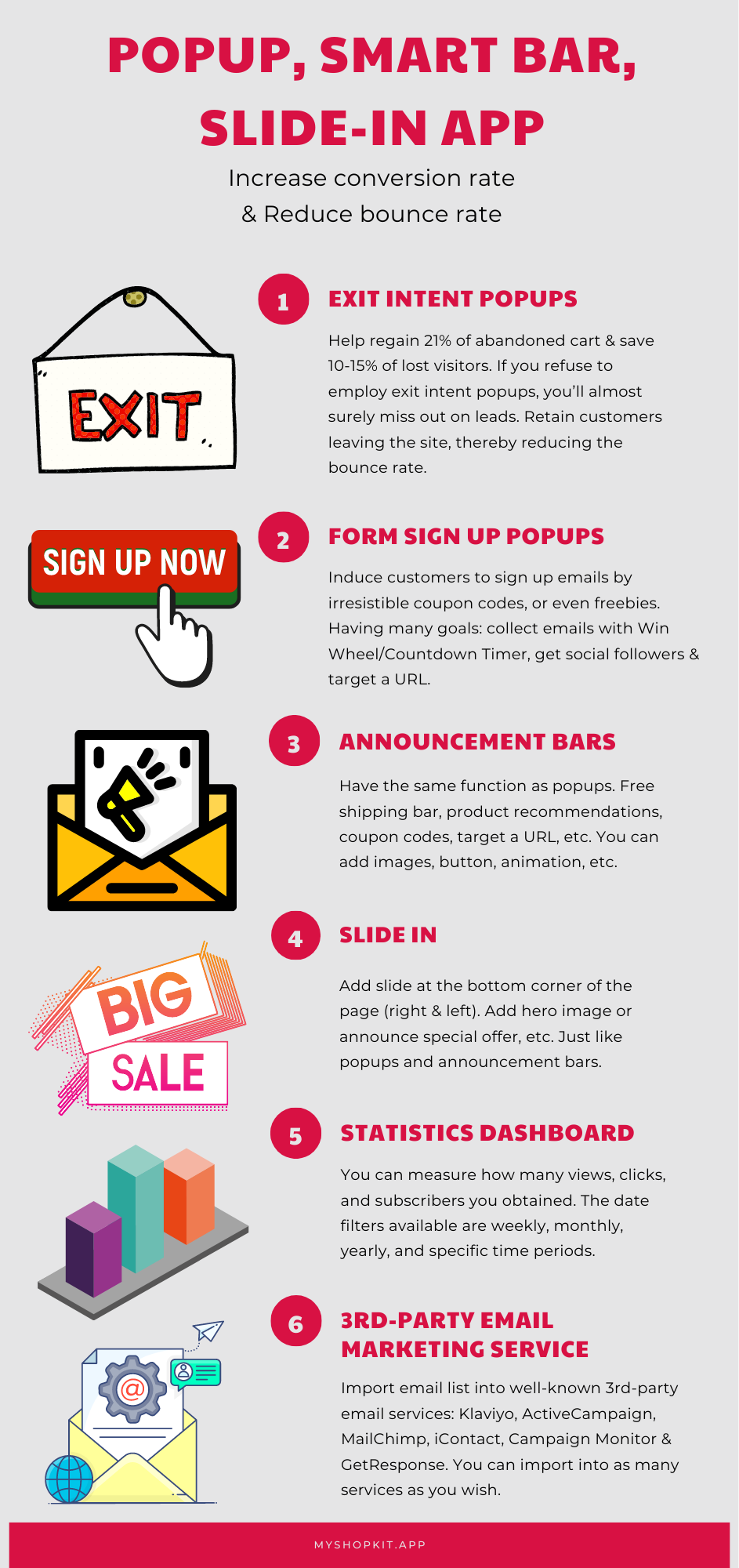 Product Badges
Product badges together with trust badges of Warehouse theme Shopify will certainly persuade more visitors to make a purchase. New Arrivals, Best Seller, Low Stock, etc. help visitors sort out types of products at ease.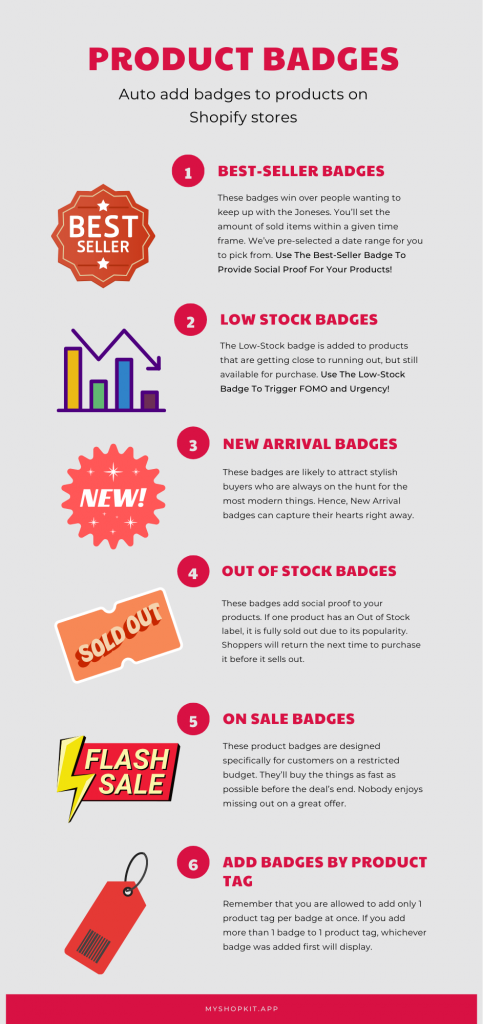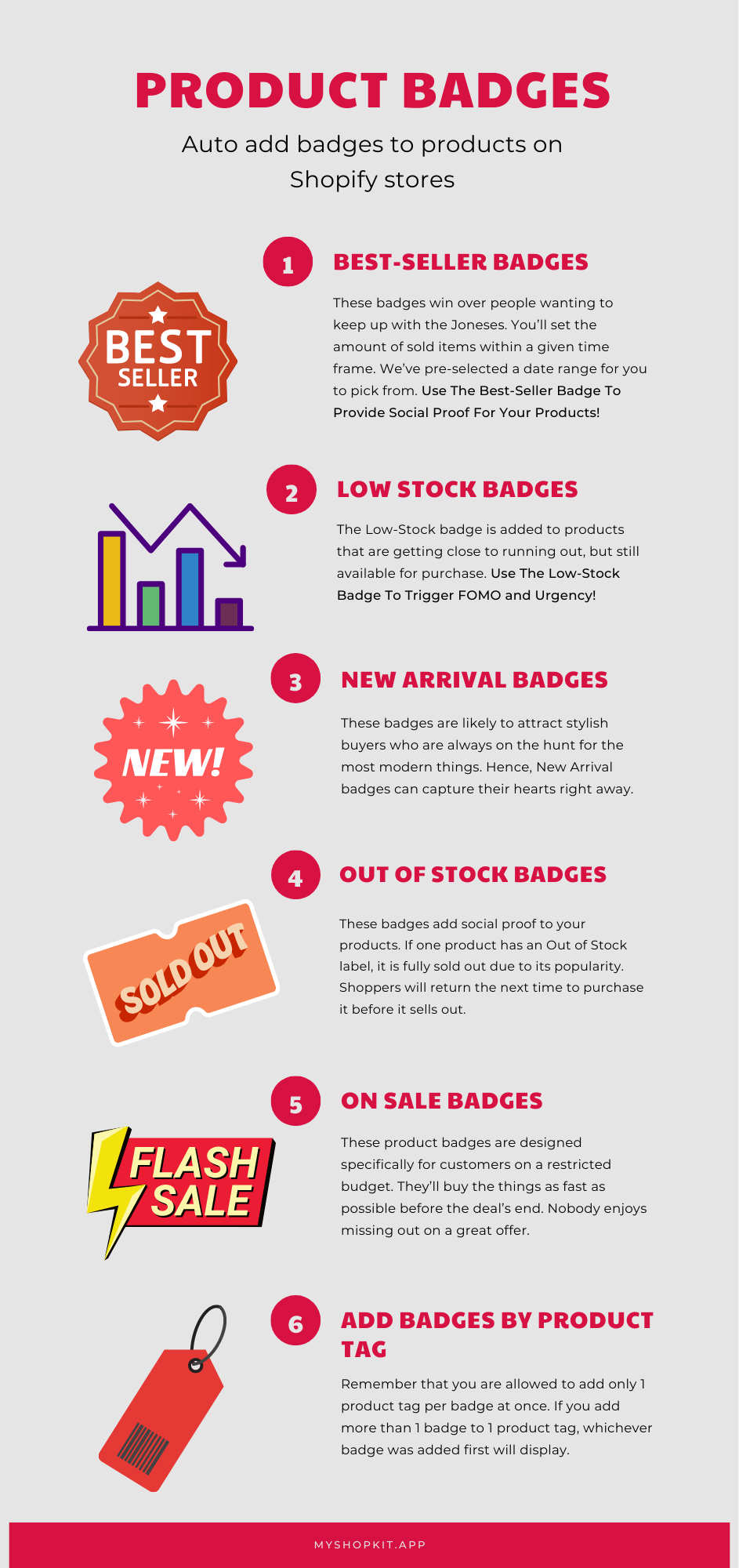 Image Optimizer
As for online stores with large catalogs, the website speed is likely to be sluggish. Hence, you need to optimize product images. Image Optimizer app helps compress images without harming image quality. It also automatically adds image alt text and restores deleted images.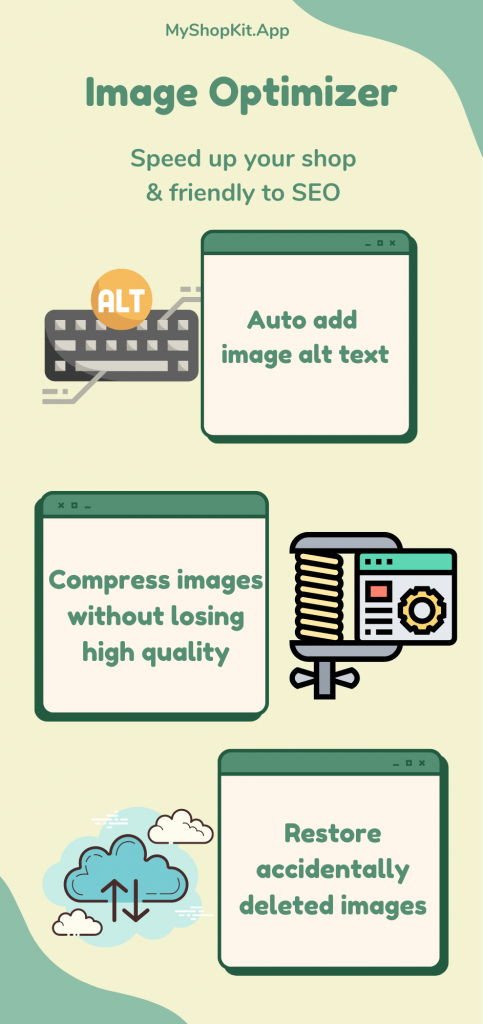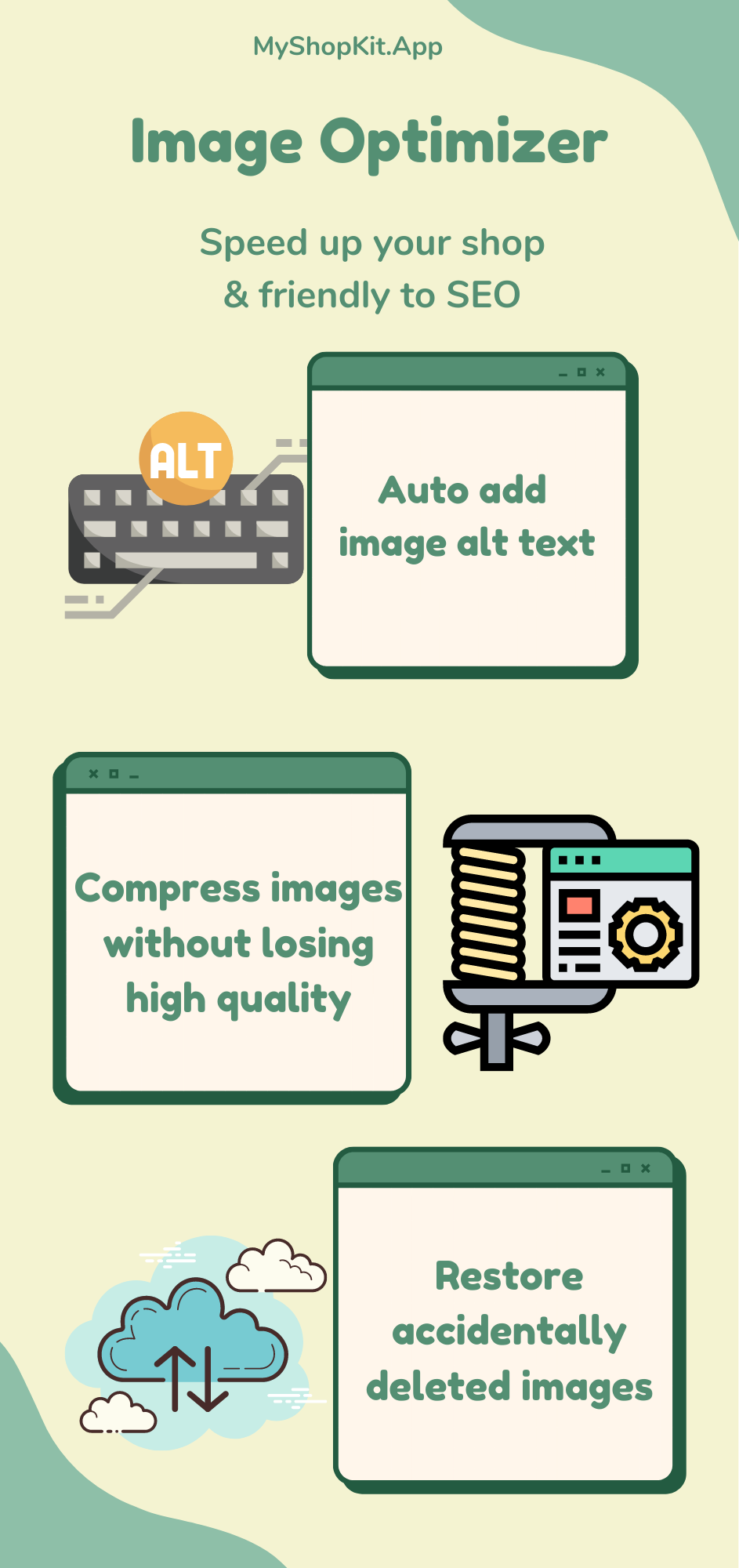 Currency Converter
If you wish to expand your global business, you need to localize currency. This app will help you do so automatically.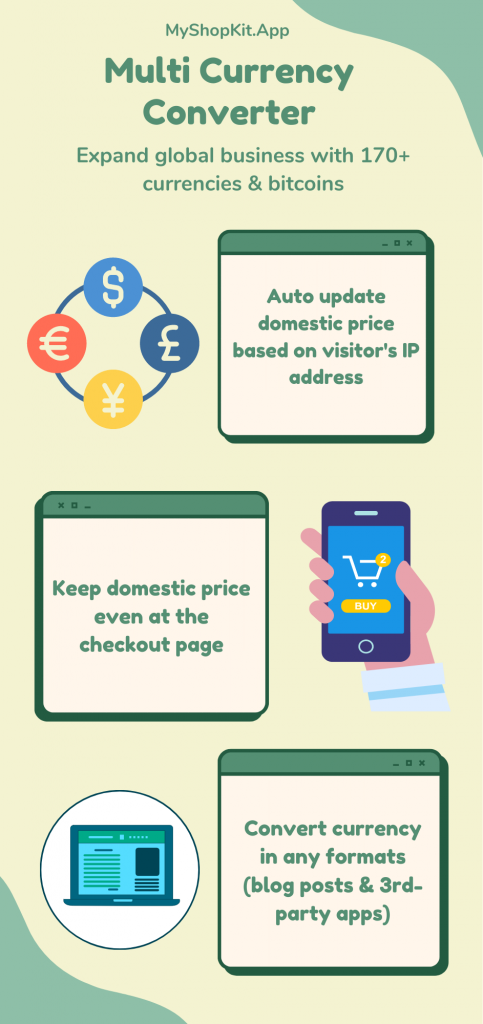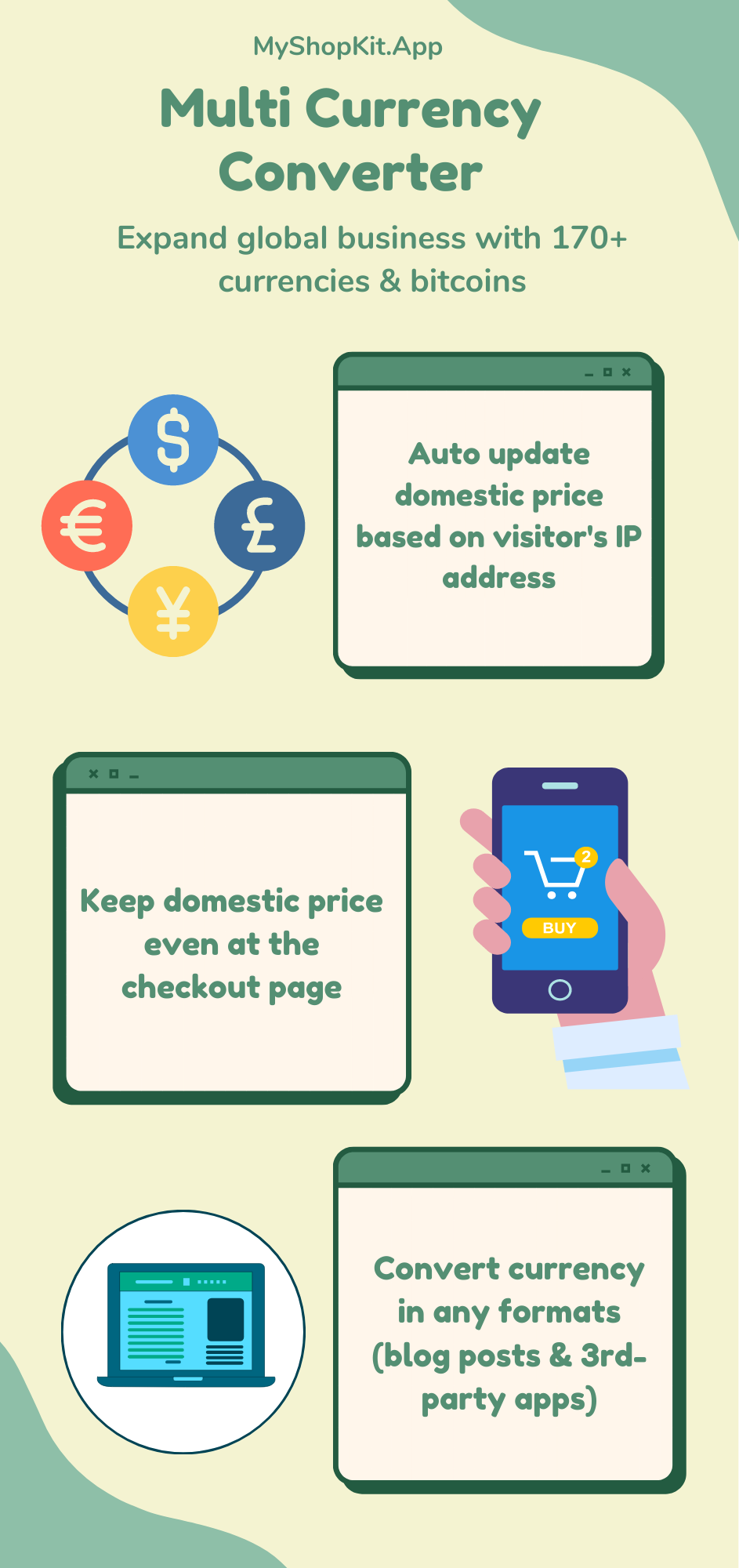 Warehouse Shopify theme: Final words
This theme is really suitable for businesses with large inventories. With three theme styles, hope you choose the best one for your brand. To accelerate your sales, you could consider installing 3rd-party apps that help generate new customers and retain loyal ones.