Image alt text Shopify SEO is one of the most crucial factors in increasing your online store's ranking. The trend of search engine optimization (SEO) has been caused by the immense popularity of digital marketing. It goes without saying that e-commerce platforms, notably Shopify, should also be friendly to search engines such as Google.
In this article, I will reveal to you an important factor that can put your Shopify store in a higher position than others. That is, Image alt text Shopify SEO. Let's dive in!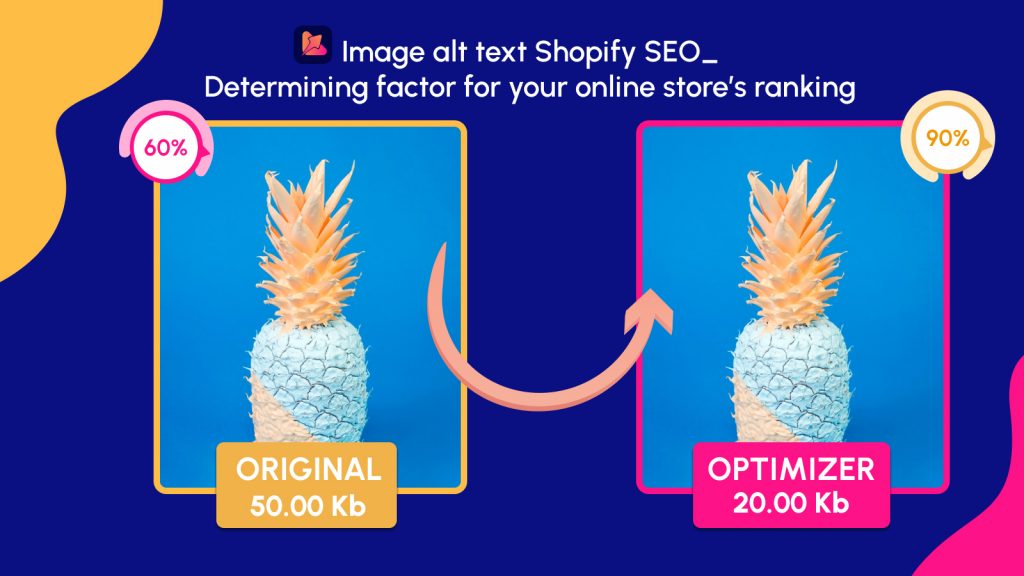 The overall picture about Image alt text Shopify SEO
The definition of Shopify image alt text
Alt (alternative) text is an essential aspect of an item description that helps clarify a media item. If a media item is unable to load for whatever reason, alt text is shown in its place. Likewise, product alt texts on Shopify are displayed when the product cannot appear. Plus, assistive technology uses alt texts to describe an item to visually impaired consumers.
Ways to add alt text to an image in Shopify by desktop
Add alt text to a product image
Navigate to Products -> All Products within your Shopify admin.
Select the product you wish to alter by clicking its name.
To access the Preview media page, go to the media area and click a product media item.
Add Alt text via clicking the Add ALT text option.
After that, click Save ALT text
To quit the preview page, click the X.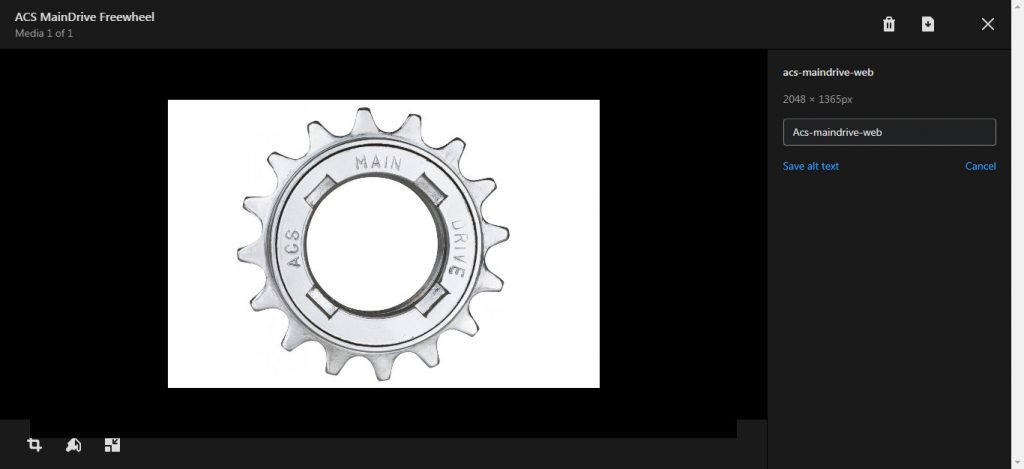 Add alt text to a theme image
Navigate to Online Store –> Themes within your Shopify admin.
Click Customize when you've found the theme you wish to change.
Click the area containing the picture that requires ALT text in the theme editor sidebar.
Select Edit underneath the picture.
Enter the ALT text in the dialog box, then click Save.
Image Alt text Shopify SEO really helps
It is reported by Google that alt texts are used utilized in line with computer vision algorithms & page content to interpret the subject matter of photos.
As a result, alt text assists Google in better understanding not only the photos but also the content as a whole. This can help your photographs appear more frequently in Google image search results. Indeed, having image alt texts is extremely important for SEO.
The reasons why image alt text Shopify SEO is crucial
Accessibility
The Web Information Accessibility Guidelines 1.0 were developed by the W3C in 1999 to describe how to make content more accessible to people with impairments. "Provide equal options to aural and visual material," was one of the recommendations. That means that any web page with images (or sounds, movies, applets, and so on) should have information that is comparable to the visual or audio content. In other words, alt text ensures that all viewers, even those with visual impairments, can access your visual material.
User Experience
Image Alt text not only improves the user experience for disabled people, but it also improves the user experience for everyone. Assume a visitor has a low-bandwidth connection, and your website's pictures aren't loading. They will notice the alt text in addition to the broken link mark. They will be able to deduce what the image was intended to represent as a result of this.
A user could be able to see the image on the left, for example. If they can't — owing to a handicap, a bandwidth issue, or another reason – the alt text on the right will be heard or shown. This will improve the user experience compared to not having alt text.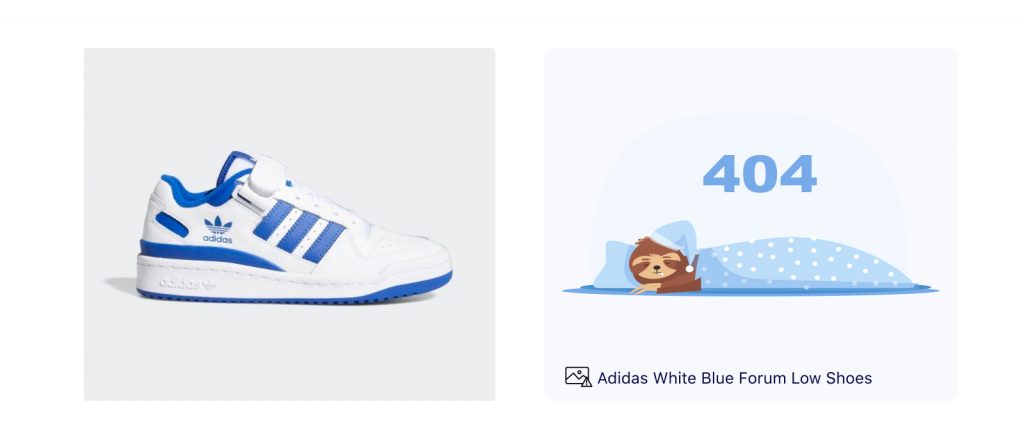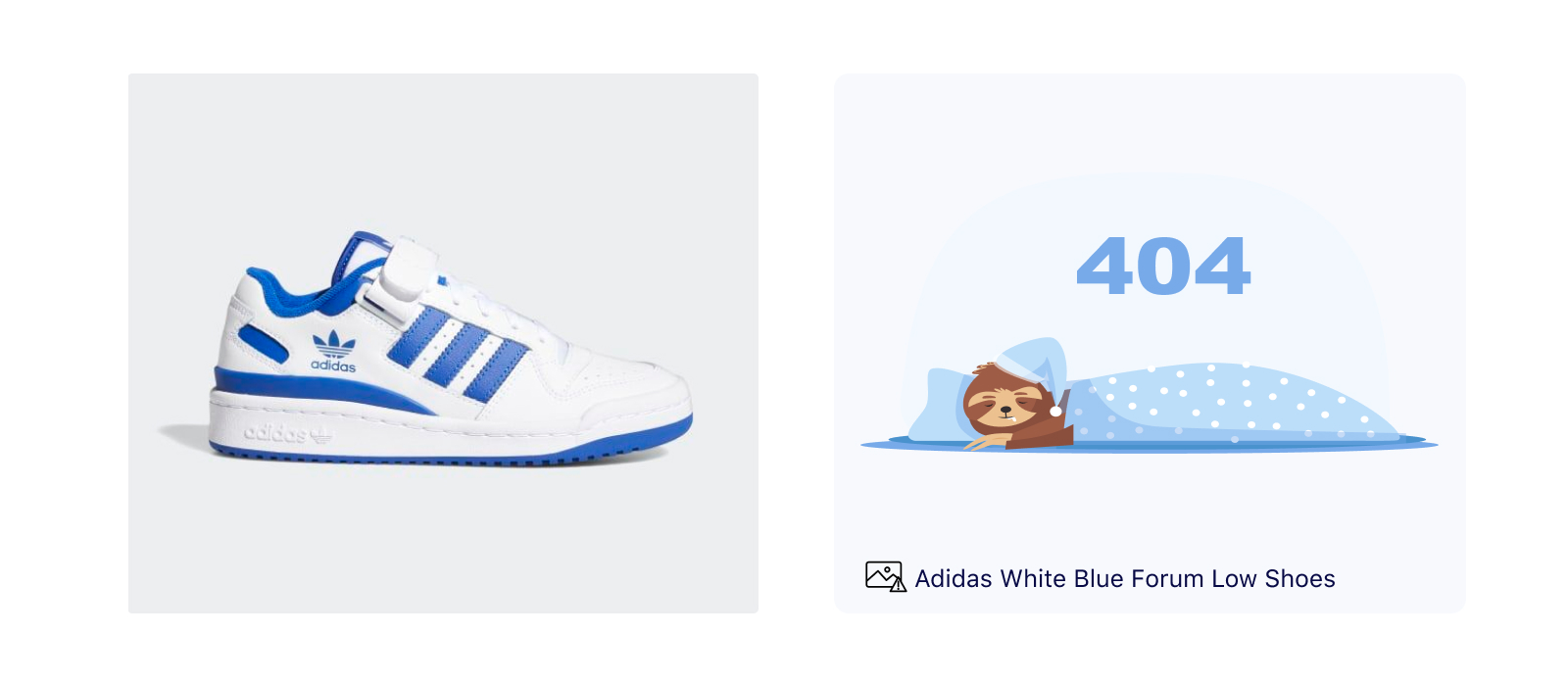 Traffic
Image alt text may transform your photographs into hyperlinked search results that show in Google Images or as image packs. That is one of the most essential things image alt text can accomplish for you. Picture packs are unique results that appear as a horizontal row of image links at any organic position (even the top spot on a SERP).
Images that appear in Google Images or image packs are an additional source of organic traffic. This can result in thousands of additional visits.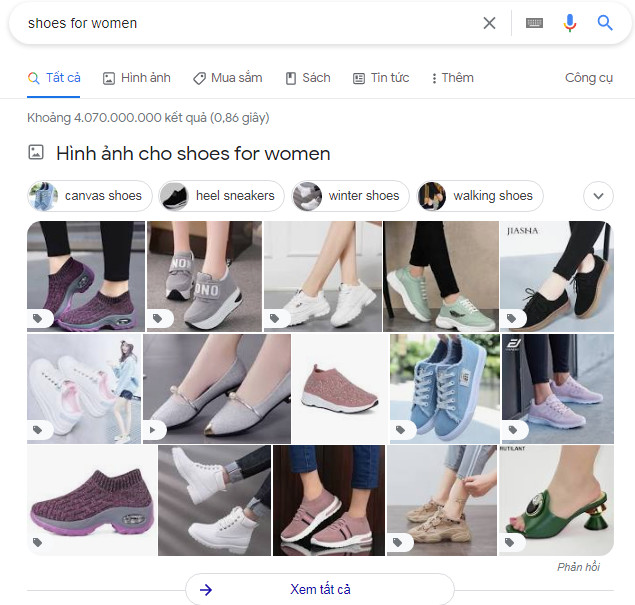 How to write SEO friendly alt text for images
Add descriptive and short alt texts
You are encouraged to keep your alt text descriptive and short. The maximum length is 512 characters. Despite that, it's best to keep it to 125 or fewer. This is because screen-reading technologies often cease reading alt text at this point when verbalizing this description for the visually challenged. Hence, cutting off long-winded alt text to avoid inconvenient situations.
Concentrate on the media's description
You should not start alt text with "image of…" or "picture of…". Focus on the media's description. Screen-reading tools will categorize it as an image from the HTML source code of the article.
Use keywords wisely
Make use of keywords, but do it selectively. Only use your article's goal keyword in your alt text if it's simple to do so. If not, think about using semantic keywords, which are just the most significant phrases inside a longtail keyword.
Review typos
Check for spelling mistakes. Misspelled words in image alt text can detract from the user experience and cause search engines to become confused when indexing your site. You had better examine alt text in the same way that you would any other piece of information on the website.
For product image alt text Shopify SEO, it is advisable to include essential information details such as product name, product vendor, and product tags.
As discussed above, Image alt text Shopify SEO is of great help in increasing your online store rankings. That said, we have to admit that adding alt text to every Shopify product is really laborious. It is when MyShopKit Image Optimizer comes into play.
This amazing app was invented to free Shopify merchants from repetitive manual acts of adding a product alt text. Our smart app will automatically create alt texts containing key information namely product name, product vendor, and product tags.
On top of that, our powerful app can automatically compress product images without having any negative effect in reducing the image quality. Accordingly, your store's load page will be accelerated, helping SEO a great deal. Having a high-quality but large size image is not ideal as it will cause your page load sluggish.
Once you set up MyShopKit Image Optimizer
You can forget about the hassle of manually optimizing alt texts forever.
It also helps compress images without losing quality
Don't let a slow Shopify store chase customers away and ruin the conversion rate.
Image alt text Shopify SEO – MyShopKit Image Optimizer
Have a close look at the video demo:
Do you wish to have social proof? Although our Image Optimizer app has just been developed, it pleases lots of Shopify store owners, two of whom are Trendi737 Jewelry Boutique and Lab Work Auto. See how our app satisfies customers' needs.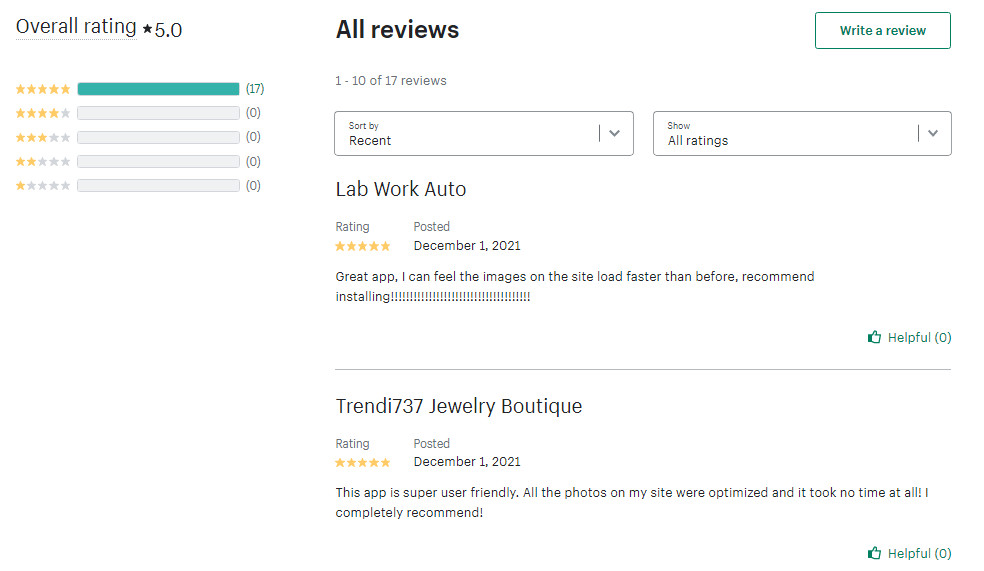 Image alt text Shopify SEO: Final words
Image alt text Shopify SEO is significant for Shopify stores to rank high on search results. Optimizing product images not only helps SEO but also creates a customer-friendly store. As a result, customers will feel more inclined to make a purchase. You can also increase sales by taking advantage of Shopify add to cart popups, having lively product badges & inserting free shipping announcement bars
Indeed, MyShopkit Image Optimizer is a lifesaver when it comes to compressing Shopify product images without losing their quality & auto-updating product image alt texts.